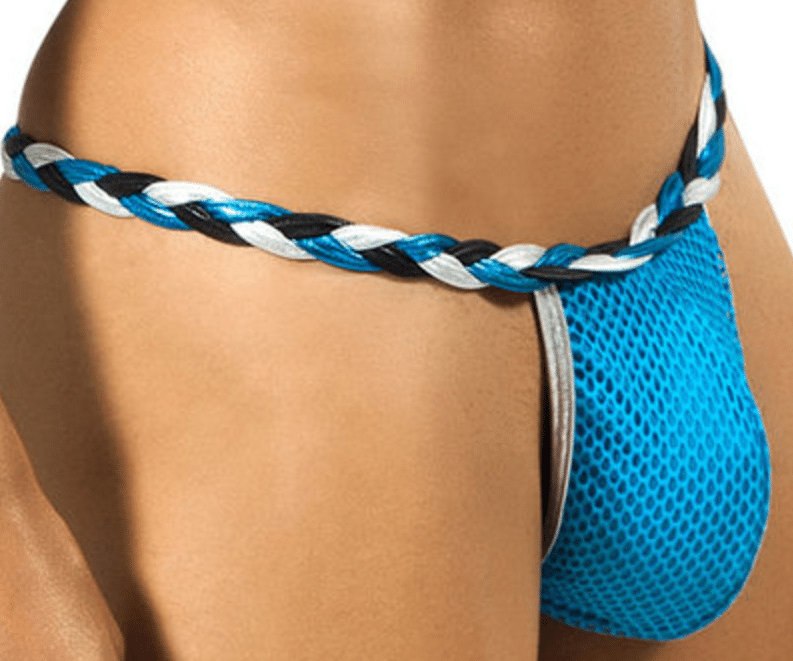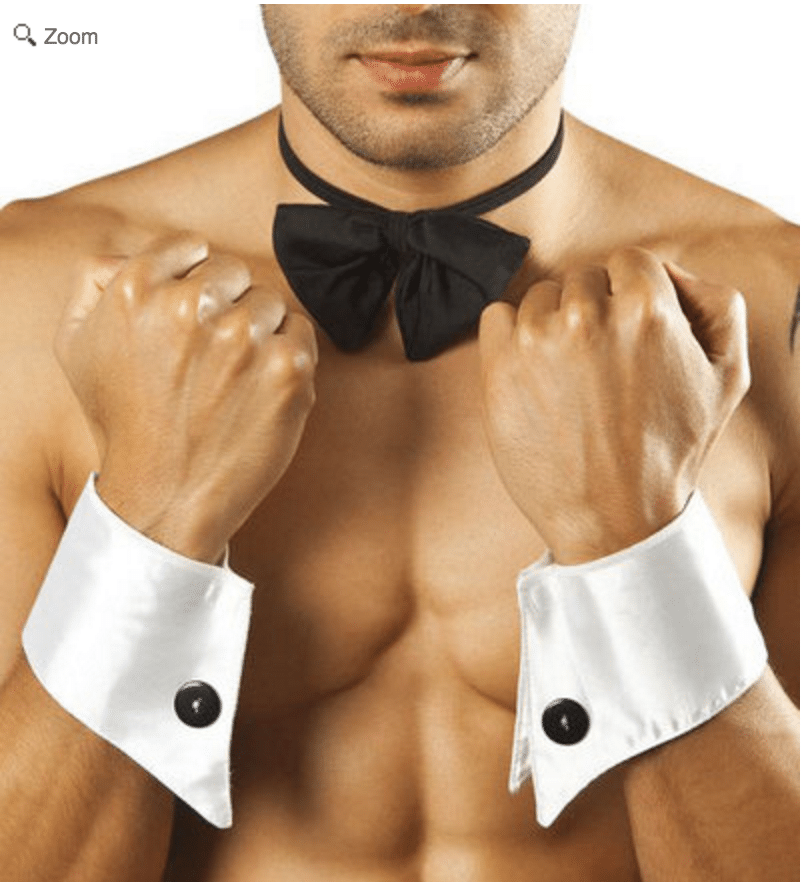 Men's sexy lingerie: How the idea of role play, sensuality, and daring is leading to some men driving their women wild. 
A recent stroll with my long term companion had us staring at the shop window slinky straps of what appeared to be a mannequin dressed for a wicked evening of pleasure.
In short a fun house for the daring, those of us into role play and risqué come hither. It was to be sure an introduction to the previously unimaginable frontier of male lingerie (who ever knew?), sexy costumes and the notion that some daring designs having the power to send my girlfriend into heightened overdrive.
Despite common wisdom that all a male needs to get a woman feeling giddy for a sensual evening is a box of chocolates, pearls and good wine, such notions sometimes pale when one is willing to let their imagination do some dancing. As I would soon discover, my partner had a lot of dancing, metaphorically speaking, in mind.
As we walked inside the store, my initial reservations of apprehension, abject fear (isn't this what only same sex men do I kept asking her, or that of Chippendale's male dancers?),  my fears began to slowly subside as I took whim and joy in the supercilious, whimsy, sensual and dare I say, the very bold. Indeed.
Various for him outfits which caught my attention, and her smile and wicked wink (things did get hot and heavy later I must confess) included what was described as a men's exotic braided pouch thong, (think Tarzan), a naughty men's chef lingerie with an accompanying chef's hat (yes gents, sometimes a naughty chef will make one's after dinner banter go down rather well, pass the champagne over please…) and even dare I imagine, a mystery hunk men's costume.
Granted defining male sexuality for us males comes down to our confidence, life stability, power, some degree of resources ( yes the days of being a fledging writer) and wisdom, all aspects that make a man his weight in gold.
Yet what also makes a male equally masculine is his ability to embrace his feminine side, or rather his sensual, flippant, vulnerable side. Cause so often what a male has to offer his partner isn't just his bravado, his chivalry and his manly poise but it's the goofy smile on his face as he walks into the boudoir dressed as a silly sexy sailor-man boxer man and the dizzy winks of your lover ready to shadow box the evening away ….
Isn't it time you let your imagination go too?