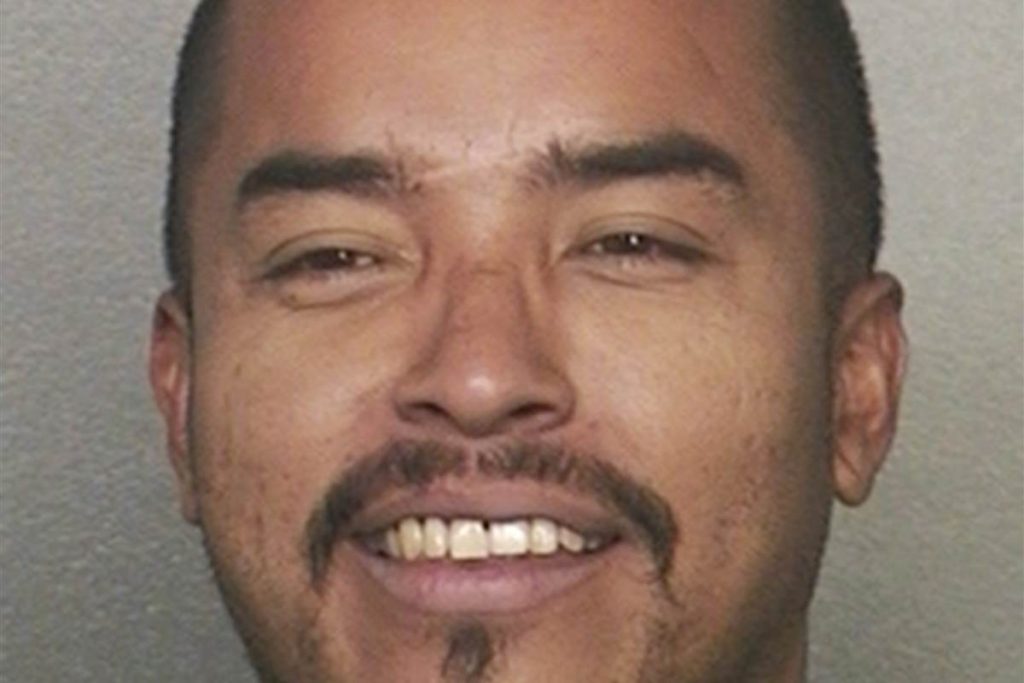 What led to a James Medina a Miami based homeless man to target a local Jewish community center? Was he acting as a terrorist agent or on a bizarre ideological bent?
James Medina has appeared in federal court on Monday following his arrest Friday after allegedly plotting to detonate an explosive at a large Jewish center in south Florida, the Aventura synagogue. The man's arrest came during an FBI sting.
During his appearance at a Miami court, James Gonzalo Medina, 40 was accused of using a weapon of mass destruction in a bid to blow up the Aventura Turnberry Jewish Center at 20400 NE 30th avenue during Friday night services.
Along with a synagogue, the center also has a school facility.
According to a report via the sun-sentinel, Medina had sought to make a speech during Monday morning's court proceedings, when he was shut down by U.S. Magistrate Judge William Turnoff.
'I've got a few words of my own. … My name is James Medina, aka James Mohammed,' he told the judge before being remonstrated.
According to prosecutor Marc Anton, James Medina had discussed his 'interest in conducting an attack' in March and April with an individual unbeknownst to Medina who was with the FBI.
At the time, Medina had talked with the undercover agent about 'obtaining a bomb he could either place under a car or throw it over a wall.'
According to the prosecution, the agent provided Medina with something the assailant thought was an explosive device.
It was whilst James Medina was walking toward the synagogue, Friday night that he came to be arrested.
Whilst some have suggested that the James Medina may have been linked to ISIS, the FBI according to a report via the blaze said there was no known evidence to suggest Medina was linked to the Islamic State.
That said, Medina is recorded as having told the undercover informant that he wanted to 'make it look like it's ISIS here in America' by leaving a leaflet at the scene.
In another conversation with the undercover FBI agent, Medina said he wanted to 'strike back at the Jews, by going to a synagogue and just spraying everybody.'
Adding: 'It's a war man and it's, like, it's time to strike back here in America. When I'm doing this, I feel that I'm doing it for a good cause for Allah.'
Offered Assistant U.S. Attorney Sarah Schall, a spokeswoman for the U.S. Attorney's Office pursuant to Medina's arrest: 'I can confirm that there was a national security-related arrest on Friday and that there is no current threat to public safety associated with this arrest.'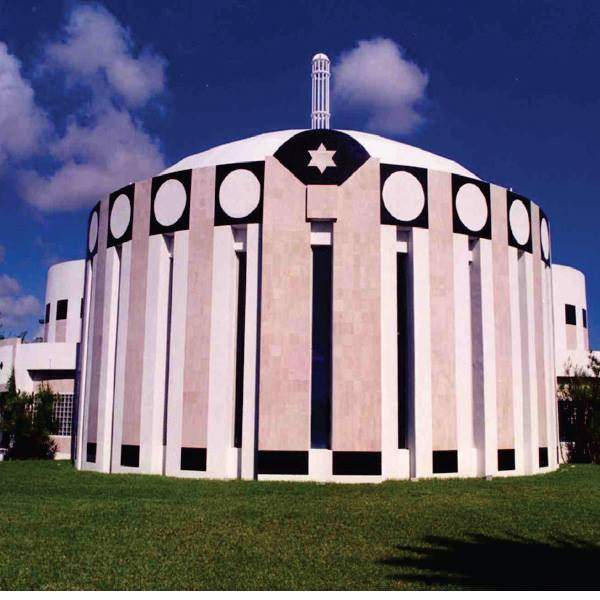 Responding to James Medina's bombing plot, synagogue leaders released the following statement on facebook:
'The leadership of our congregation has been briefed by law enforcement and Jewish community security officials about this situation. They assured us that the synagogue and school were never at risk at any time during the investigation and arrest, and that there are no credible threats directed against us at the present time.'
Officials at the center said the synagogue and affiliated school were operating as normal Monday. They urged members of the community to join the congregation for daily prayers at 5:30 p.m. 'as a demonstration of solidarity, support and commitment.'
Offered Congresswoman Debbie Wasserman Schultz, who represents the area where the Jewish center is located, in a statement following Medina's arrest:
'I am deeply grateful that the FBI arrested this individual before he was allegedly able to do harm to the Aventura Turnberry Jewish Center and its congregants, so many of whom are my constituents, who were observing the end of Passover,'
'I will be in contact with federal and local authorities immediately and working with them to ensure our community's places of worship – no matter what faith – are safe for all those who worship in them.'
'As the month of May begins and we recognize Jewish American Heritage Month, this attempted attack is a harsh reminder that there are many in our community who are motivated by bigotry and violence. As a community and a nation we must work together to confront this kind of hatred.'
FBI announces that it has thwarted a planned terror attack on Aventura Jewish Center in Florida. pic.twitter.com/8OVw4UceYZ

— United With Israel (@UniteWithIsrael) May 2, 2016
James Medina's arrest comes following a number of prior arrests, including one in August 2012 when he was accused of sending violent threats via text message to a Coral Springs family.
In that incident, according to the sun-sentinel, the family reported their concerns to Coral Springs police and an officer contacted Medina.
An officer called Medina, who told him, 'It's going down,' and then hung up the phone, according to court records.
The family obtained a restraining order against Medina but police said he continued to send them disturbing messages — about 50 text messages in just a few days.
One text read: 'By next week, Ima bomb ya [curse word] … Bring him! I will buy a gun [off] the street and rampage [family member's] church. Murder she wrote,' according to the 2012 affidavit.
'Look & see how Im gonna get u back, u will be sorry. I'll be smiling behind bars. I don't mind going to jail for this,' Medina also wrote, according to court records.
At the time, Medina said he was a glazier and lifelong resident of South Florida. He was released on bond and the felony aggravated stalking charge against him was later dropped by prosecutors for reasons not necessarily understood.
Since his arrest, Median was mandated to remain locked up pending a detention hearing Thursday morning where the prosecution and defense can make their arguments.
Medina said in court that he is out of work, divorced and has no significant assets. The judge appointed the Federal Public Defender's Office to represent him. Office policy prohibits assistant federal public defenders from commenting on pending cases.
The Jubilee Center of South Broward told Local News 10 that Medina is homeless and often eats lunch at the shelter. Its executive director, LeAnna Vasquez, said she was 'shocked' to learn of Medina's arrest.
Adding: 'I really would not have expected that.'
Of question is why Medina had come to specifically target the Aventura synagogue, whether he planned to make a political, religious statement, on whose behalf the violent act was on, or whether he had behaved in concert with no one but himself, and if so, why?
Sources told WSVN-TV that Medina may have recently converted to Islam, as some wonder if his actions were motivated by anti-semitism, or that of a trigger happy lone individual with an ideological bent?