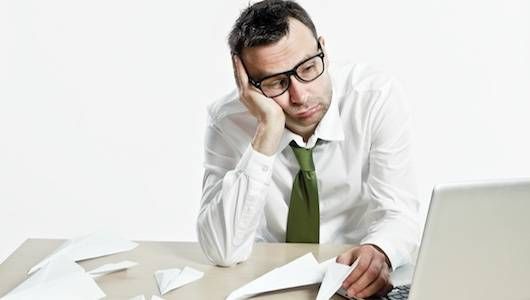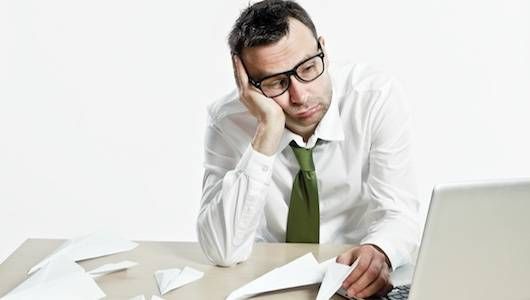 Frederic Desnard lawsuit: Does one Frenchman have a valid lawsuit against his former employer after being left depressed and bored and forced to resign?
Frederic Desnard a 44 year old Frenchman has launched a $410 000 lawsuit against his former employers for forcing him to quit his job because the work was 'too boring.'
The suit comes after Desnard's four year stint of performing 'menial tasks' at a Paris based perfume company left him 'depressed, destroyed and ashamed.'
In filed papers, Frederic Desnard claims the work led to a 'slow descent into hell' which forced him to leave his employer, in essence holding the employer responsible for his depression.
According to local reports, Frederic Desnard said he was hired as a manager at tinterparfums, but was 'swiftly' stripped of his responsibilities until he felt he 'didn't exist.'
The Frenchman said he was relegated to doing tasks that had nothing to do with his job as a manager after being stripped of his real responsibilities.
In turn, Desnard told of being left 'destroyed' and crying constantly.
'I was depressed, and ashamed of being paid for doing nothing,'
he told
Le Point newspaper
.
The lack of stimulating work took its toll on Desnard, who quit in late 2014 after suffering from anxiety, depression, and an epileptic fit while driving.
Told the former employee via France's BFM television: 'I left for work each day with a desperate, sinking feeling.
'Then when I arrived I would often break down in tears. But no one noticed because no one really cared whether I was there or not.
'I was left depressed and ashamed of being paid for doing nothing.'
Retorting for the defense, Jean-Philippe Benissan, lawyer for the perfume company, said: 'Mr Desnard never said anything about being bored during the four-year period.
'And if he actually had nothing to do over all these years, why didn't he mention it?'
Workplace health and safety expert Jean Claud Delgenes said 'bore-out' occurs when an employee feels they have no been sidelined and have no chance of promotion. 
He added: 'We estimate that around 30 per cent of the French workforce is bored with their jobs, but most stay because of their fear of unemployment.'
Frederic Desnard's lawsuit may be inspired by fellow Frenchman, Charles Simon who sued the national railway operator SNCF for 'ruining his career' because they put him on $5600-a-month paid leave for 12 years.
In that suit, Simon said he was told he would be relocated elsewhere in the company, but then his bosses simply 'forgot about him.'
His case was finally settled out of court. 
In his suit, Frederic Desnard has sought over €360,000 in damages and missed pay, which included holiday pay and missing out on a potential promotion.
Desnard's case will be heard at a Paris employment tribunal on Monday.
VIDEO – Bore-out: "Je n'existais plus en tant qu'être humain", témoigne Frédéric Desnard https://t.co/GqIamnLa8W pic.twitter.com/2HKfVQ0fvF

— BFMTV (@BFMTV) May 2, 2016