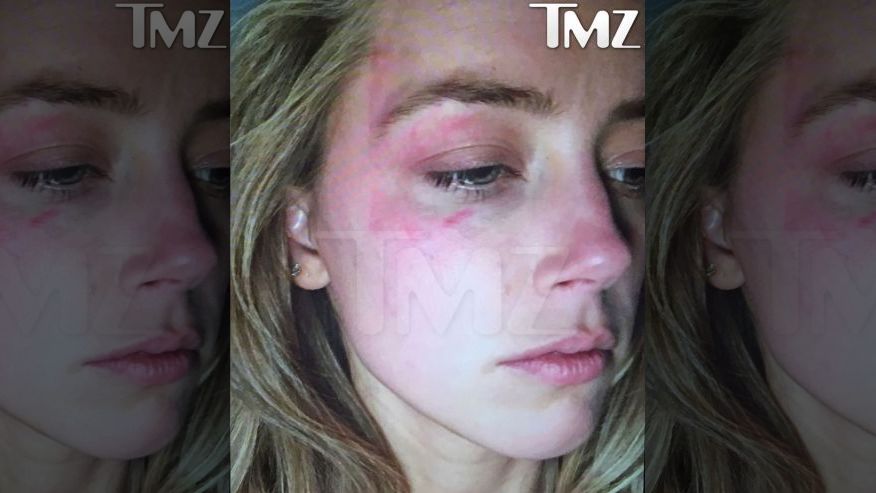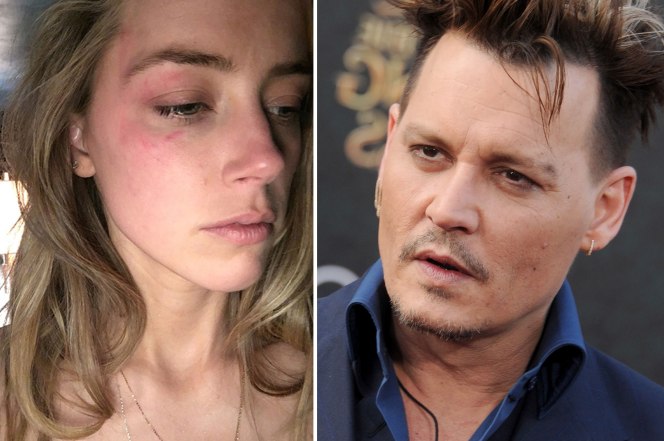 Amber Heard black eye: A LAPD report presents conflicting information about a domestic abuse incident over the weekend as social media now takes sides.
In the latest and dark saga between what has now become bitter divorce proceedings between Johnny Depp and his estranged wife, Amber Heard, the model actress this afternoon left a Los Angeles courtroom after filing a domestic abuse restraining order sporting a very visible black eye.
Soon after Amber Heard was seen sobbing uncontrollably as she got into a waiting vehicle, sobs which have led to many claiming the model/actress crying fake tears with others pointing to the domestic violent victim having to endure months of ongoing pain with sources saying that it wasn't the first time.
Complicating assertions that Heard was battered in the face after Depp threw an i-Phone in her face are claims according to law enforcements that at the time of the reported assault Amber Heard had no visible markings.
'He offered to pay me hush money' Johnny Depp domestic abuse. Amber Heard files restraining order
Amber Heard Johnny Depp divorce: 'What am I doing with this fat old man?'
Johnny Depp divorce: Why did Amber Heard want out?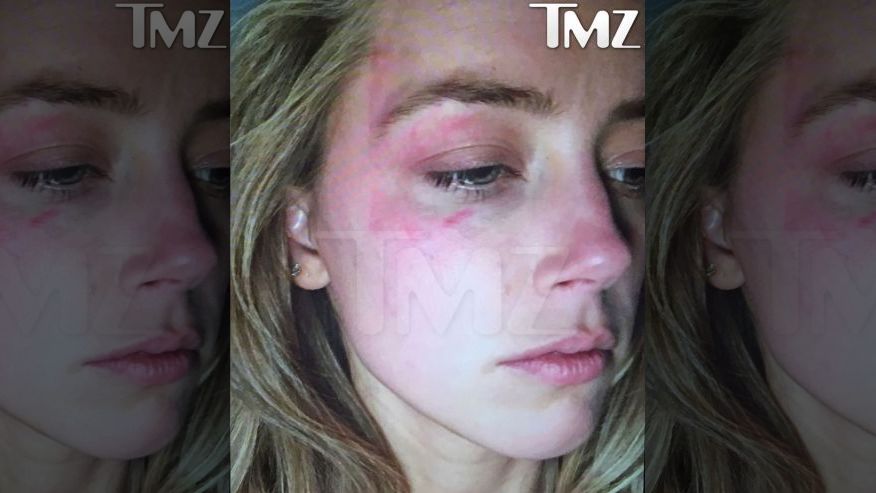 Amber Heard leaves court after being granted a restraining order against husband Johnny Depp https://t.co/5iq8Fm6gg0 https://t.co/cRPHsLBR4l

— Sky News (@SkyNews) May 27, 2016
Amber Heard leaves court bruised after a judge grants Johnny Depp's restraining order. https://t.co/638Ee1fVlA pic.twitter.com/2Dbyrl7p9e

— E! News (@enews) May 27, 2016
In a report via TMZ the outlet tells when police arrived at the couple's Los Angeles home having not observed any visible marks on Amber Heard's face.
The above comes despite the actress telling she was repeatedly assaulted during her 15 month marriage to the iconic actor, with the most recent beating landing on Saturday.
At the time, cops arrived at the scene, leaving without filing a report when Heard at the time refused to make a statement.
Authorities are reportedly saying they had no reason to believe Johnny hit Amber with his phone during this particular incident.
Not to mention, Depp sources are suggesting Heard lied about the whole thing, as she was tagged in this photo on Sunday — a day after the alleged attack: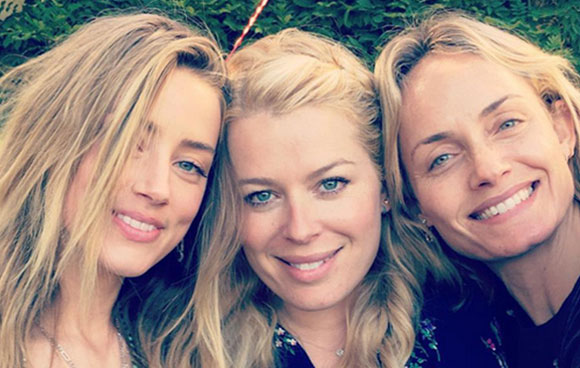 Two things with this photo: it could technically not be from Sunday, and the area in question on her face is covered. Never mind bruises often take a day or two before they really make their shining appearances known.
In the interim social media remains divided with new handles rising in support of the actor, with many in disbelief that Johnny Depp their idol could have ever physically beaten up Amber Heard. Not that he would be the first in a line of many notable entertainers….
Amber Heard was beaten by Johnny Depp with an iphone.#amberheard #Johnnydepp https://t.co/XF8Ypy52BK

— Karen Bradly (@rosachats) May 27, 2016
How can people still say that amber heard is lying for money and johnny depp is innocent pic.twitter.com/Rf1NAkJf7Y

— alex (@jenniferIwrnce) May 27, 2016
Amber Heard was beaten by Johnny Depp yet people are swooning over & glorifying him? Disgusting. pic.twitter.com/lTifK4rezi

— KT (@_kmoo_) May 27, 2016