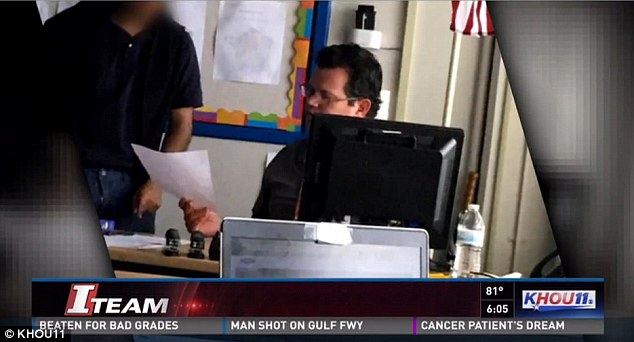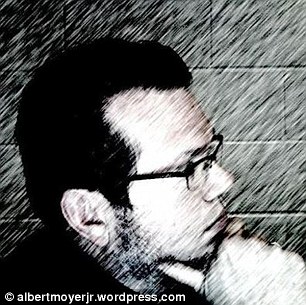 Did one school district get it all wrong when it brought on replacement teacher Albert Moyer to teach French? A re-examination of school policy might be in the offering.
Could it only happen in Texas? Albert Moyer a Texas teacher hired to teach French has been accused of not being able to speak the language he's been brought on to teach.
According to students at the Houston Independent School District's Energy Institute High School, Albert Moyer's students insists the only word the lecturer can say in French is 'bonjour'.
The fracas comes after Albert Moyer, a certified teacher with a Science degree, was brought on to replace a recent outgoing teacher, Jean Cius, a certified French teacher at the school for more than 25 years. Cius' replacement came after dispute in December.
That said, it seems the French teacher's replacement has turned out to be quite the dud indeed with one student, Nathaniel White, telling KHOU 11 along with only being able to say the word 'bon-jour' (there you can say it too!) the teacher is forced to resort to google for anything more complex.
You better werk it girl ( beacoup travail …. vraiment!)
The claims come after a school investigation discovered the extent of Albert Moyer's knowledge of French involving that of a year in high school.
Told the replaced teacher Cius: 'It makes me extremely mad. I feel bad for the fact that the kids are not learning.'
Cius was later declared fit for duty, but the high school didn't give him back his old job and instead he now works at another high school where he monitors the halls. 
Reiterated the former high school French teacher: 'I feel so bad for the taxpayers because they're paying me for not doing anything at all.'
That said, in a blog Albert Moyer maintains, the substitute teacher defended himself, writing:
'First and foremost most associate teachers are placed in positions on temporary or long-term basis. 
'Education today has a real talent pool issue. We have a shortage of teacher's across America, and some teachers have to be removed for a variety of reasons, from criminal issues, to not doing their jobs.'
Abert Moyer went on to say that his job is to 'be as qualified as I can in an emergency wherever I am placed'. 
Adding: 'I have had numerous assignments in all subjects. I am extremely reliable with a strong track record of success for over 13 years.' 
Responding to the episode, the school released a statement in which it told school officials work 'diligently year-round to fill open teaching positions across the district with the best qualified applicants'. 
'It can often become a difficult task to find certified foreign language teachers, in the middle of the academic school year, to fill the needs of the district. 
'Effective French teachers are especially hard to come by. However, the district continues its efforts to hire talented foreign language teachers to instruct HISD students.'
A report via the nypost notes parents only being notified about the inexperienced teacher after KHOU released its investigation — prompting the school principal to send out an email blast admitting the faux pas. This after the sub teacher has been the class without any working knowledge of French for the last 5 months.
To date, Alber Moyer remains in his position, for how much longer yet is anyone's guess….