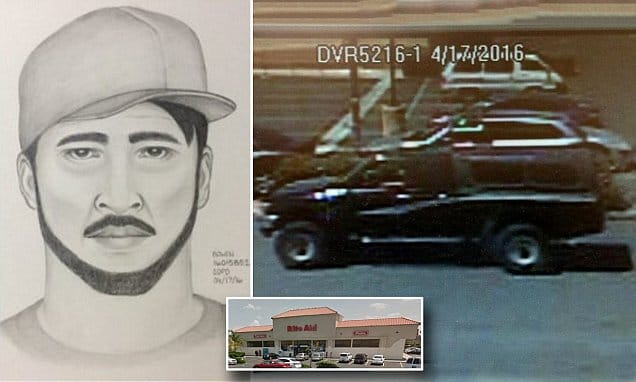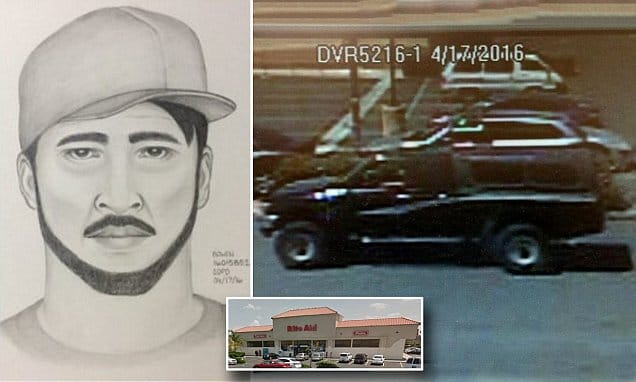 Julio San Diego homeless man set on fire: What led to one man targeting a local homeless man? A prior grievance or a fugitive targeting the homeless ?
San Diego authorities have released a sketch of an 'emotionless' man they believe set fire to a 'kindly' homeless man and watch him burn Sunday morning.
Witnesses say that the homeless man was lured into the attacker's truck, doused in a flammable liquid and set on fire in a parking lot outside a Rite Aid north of State Route 94 at around noon Sunday.
Couple arrested setting homeless man on fire with fireworks: We brought our kids to watch
A report via CBS 8 told of the victim, a 40 year old man known locally as Julio sustaining horrific injuries and not being expected to survive. Although the outlet declined to name the identity of the victim, witnesses referred the man as Julio and being generally well liked by the homeless community.
Misti Cardenas, a friend of the victim, was with Julio when the attack happened. She said that the suspect left his truck to approach them, and asked her for water.
When Cardenas said she didn't have any, the woman told that the man stared at her with 'a weird expression,' before turning his attention to Julio.
From there the friend told of the assailant speaking for a while with Julio before luring the homeless man inside the truck.
It was then that the assailant doused Julio, with the homeless man suddenly bursting into flames.
Offered Lt. Manny Del Toro via  The San Diego Union-Tribune: 'The victim went over and was being friendly with the guy and all of a sudden, he's on fire,' 
Reiterated Julio's friend: 'Julio was screaming,'
'I tried to touch him but the flames were to hot and he was just screaming and the man just stood there watching him burn.'
Throughout it all, Cardenas said, the attacker was emotionless. 'The expression on his face was that he's either hurt somebody before or he's going to do it again,' she told NBC.
'Because there was nothing there, no emotion. He'll hurt someone.'
Julio ran into the Rite Aid, where a staff member used an extinguisher to put out the fire, yet by that point the victim had suffered severe burns over 90 percent of his body.
Reiterated Lt Del Toro: 'Whatever the substance was that he was doused with, it was very rapidly burning,'  'This guy was a walking torch.'
From there, Julio was taken to the UC San Diego Burn Institute where he remains in 'grave condition,' and is not expected to survive.
Offered Tiffany Rogness of the victim: 'He'd give the shirt off his back. He'd do anything he could for you.'
A canister of flammable liquid was found near the scene of the crime and is being examined to determine what exactly he was doused in.
The remains of Julio's clothes are being checked for DNA evidence.
Meanwhile, the attacker is still at large. He fled the scene in an early-1980s model black, two-door Toyota truck with a black plastic camper shell and white stripes down the sides.
He is described by police as being a Latino man aged 30-40, around six feet tall and weighing around 170 pounds. He has light skin and a dark, trimmed beard.
Of question is if the assailant knew the victim and if the two men had an outstanding grievance or whether Julio came to be targeted simply by virtue of the fact that he was a throw away homeless man that no one would ever miss?
Anyone with any information on the location or possible owner of this vehicle can notify the San Diego Police Department (619) 531-2000, Homicide Team 5.  Witnesses with information wishing to remain anonymous can also contact Crime Stoppers at (888) 580-8477.