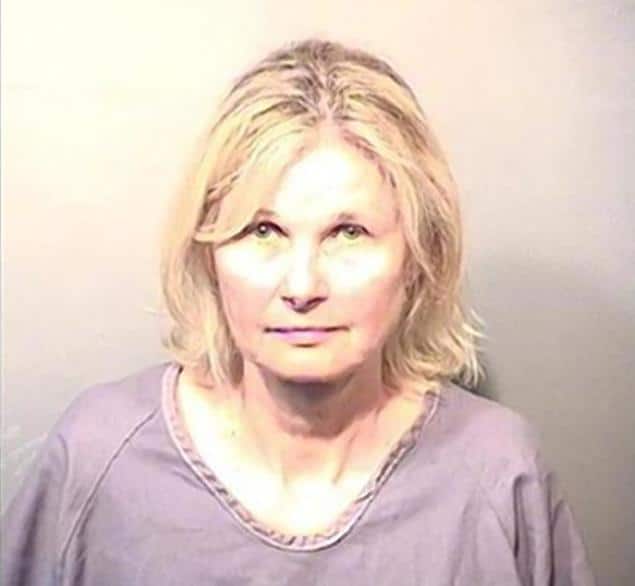 Victoria Reid taunts her husband after finding out about the man's alleged indiscretions and affair. How one woman sought to dominate and impart revenge on her husband.
Melbourne, Florida woman Victoria Reid has been charged with aggravated battery with a dead weapon and aggravated assault domestic violence after shooting her husband in the testicles after suspecting the man cheating on her.
According to a report via Click Orlando, an outraged Victoria Reid confronted her husband of 16 years at gunpoint over the alleged affair at the home the couple shared on Wednesday.
After forcing her husband to sit down, the 60 year old wife reportedly threatened to shoot the man either in the face, chest, maim him (some options…) or give him post-traumatic stress disorder, PTSD, from which she suffers, she told authorities, according to a police report filed with the Brevard County Sheriff's Office.
Shooting her husband in the knee, the bullet ricocheted and traveled up the man's thigh before lodging in his testicles.
The man's condition is not known. Also not understood is if the man conceded having an affair and how the wife necessarily came to find out and what may have prompted him to look outside his marriage?
Reid was arrested in Rockledge and was taken to jail where she remains pending $35,000 bond.