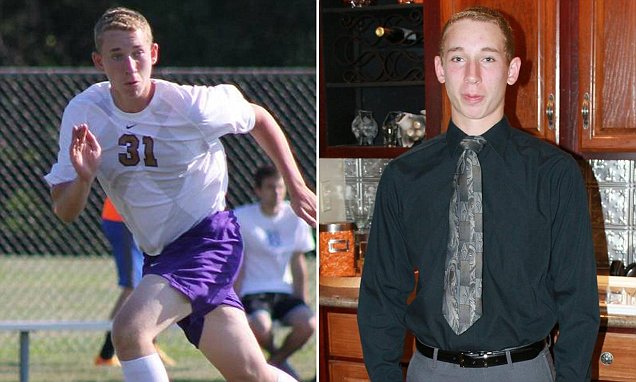 What led to Morgan Wojciechowski a highschool freshman attempting to perform a dangerous experiment at the family garage? 
Morgan Wojciechowski a 15 year old Vermilion Township, Ohio teen was electrocuted to death while trying to recreate an experiment he'd seen on youtube.
A report via The Sandusky Register told of emergency crews being called to the family house after the teen's parents came across their son in the garage after 'hearing a lot of noise.' on Tuesday.
Despite administering treatment police and fire department crews were unable to save Morgan Wojciechowski.
A preliminary investigation told that the youth's death came after trying to recreate a 'Jacob's Ladder' experiment he's seen on youtube.
The experiment involves running a high-voltage arc of electricity running upwards between two long wires.
A report via cleveland told of investigators finding a metal box near Morgan's left calf, and a yellow extension cord lying on the garage floor. Jumper cables were attached to a wire in the extension cord and a red cable coming from the metal box.
Investigators took a pair of work gloves, sandals, a pocketknife, two sets of jumper cables, a wire clothing hanger, metal file, and microwave generator from the garage.
Of note, a sheriff's official, Erie County Chief Deputy Jared Oliver told of Morgan Wojciechowski's family being aware of the video and his experiments.
Of question, is which of the 'many, many' videos on YouTube the teenager had watched. 
In a tribute to his son, Morgan Wojciechowski's dad, James, posted a picture of his son dressed in camouflage, apparently hunting in the woods, writing,  'This is the last picture I took of him, this past weekend….I miss my boy.'
Philip M. Pempin, Superintendent of Vermilion High School, where Morgan Wojciechowski was a student, wrote on the school's Facebook page: 'Morgan was a vibrant student and athlete who was well-liked at Vermilion High School. 
'Our thoughts and prayers are with Morgan's family, and we continue to be available for anything they need.'
The year before the school recognized the student for his excellence in pursuit of science.
Jacob's Ladders were commonly seen in the background of 1950s science fiction movies, although they are extremely dangerous if touched.
One YouTube video warns in its description 'not to touch the outputs (or any other part of or anything connected to) a high voltage transformer while it's in operation'. 
In another video, the demonstrator warns, 'You guys do make these out there, do me a favor and don't electrocute yourself. I don't want that on my head.' 
Various websites discussing Jacob's Ladder warn it can be dangerous and should not be done at home.
Of question is what led to the youth believing he could try the experiment unchecked and what other 'dangerous' experiments the son may have worked on.