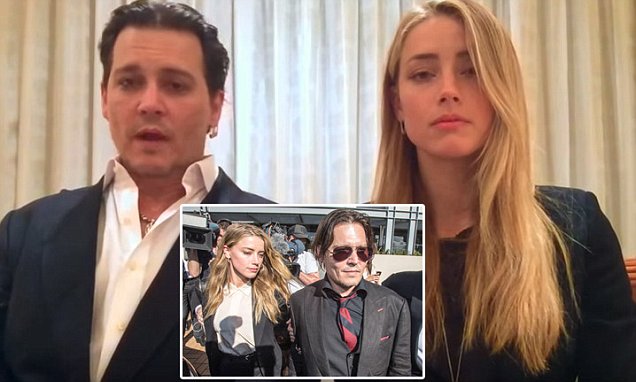 Johnny Depp and Amber Heard apology video: Did the Hollywood couple literally take the piss out of the Australian government's attempt to hold them liable for their actions?
Making a dizzy appearance on video were Hollywood item, Johnny Depp and Amber Heard who pleaded for leniency in a 20 second pre recorded session as Johnny Depp's wife, Amber Heard pled guilty for falsifying border protection documents which led to the actress smuggling Yorkshire pet dogs Pistol and Boo in May, 2015.
The truly cringeworthy video (which has since led to many cynically claiming it was the bloated actor's truly best acting performance) showcases the couple non convincingly apologizing for breaking Australian quarantine laws.
As if the couple had decided to audition for a 'Come to Australia and have a go at flagrant breaking of their rules,' Amber stares deadpan into the camera gushing, 'Australia is a wonderful island with a treasure trove of unique plants, animals and people''.
Standing next to her a grim Depp nonchalantly urges tourists to 'declare everything when you enter' the country. A claim one is wanton to believe that the Hollywood actors don't seriously believe in or care much for.
Heard's lawyers told the court the pair agreed to produce the video in order to 'achieve some public good', according to reports. 
Amber Heard charged with Johnny Depp dog smuggling: Am I going to jail?
Johnny Depp faces ten years jail for smuggling dogs to Australia.
The video begins with Heard praising the island nation: 'Australia is a wonderful island with a treasure trove of unique plants, animals and people.' 
Depp then adds: 'It has to be protected'.  
Heard continues: 'Australia is free of many pests and diseases that are common place around the world. That is why Australia has to have such strong biosecurity laws.'
Depp then appears to joke about the couple's rough treatment at the hands of authorities last year in an apparent reference to Australia's Agriculture Minister Barnaby Joyce 'threatening the dogs' lives last year.  
Continues Depp: 'And Australians are just as unique, both warm and direct,' Depp says. 'When you disrespect Australian law they will tell you firmly.'
The video finishes with Heard apologizing for the sneak entry. 'I am truly sorry Pistol and Boo were not declared,' she says. 'Protecting Australia is important'.
A somber Depp adds: 'Declare everything when you enter Australia'.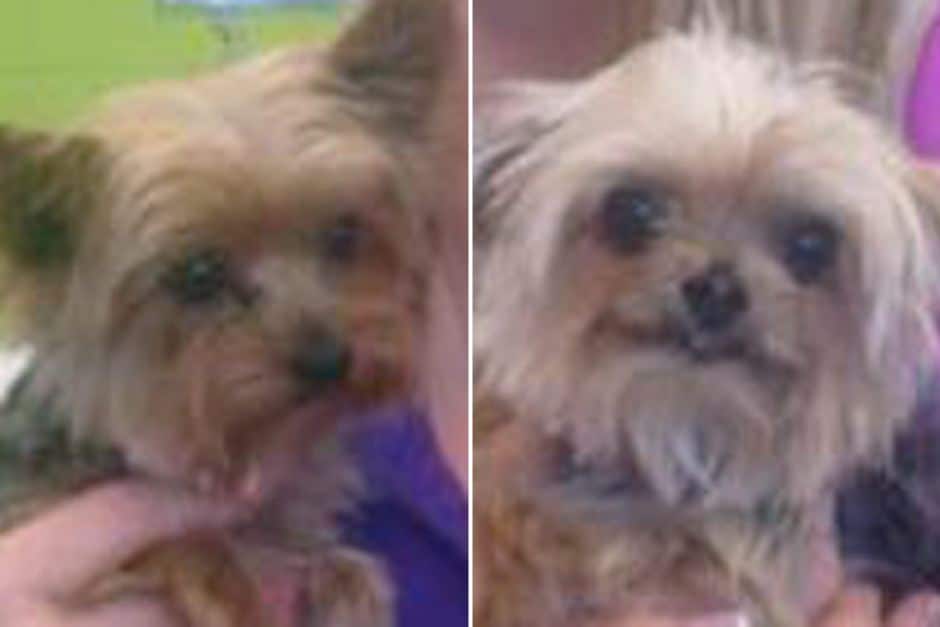 The clip came to be shown to a Gold Coast court Monday as the actress pled guilty in exchange for receiving a lenient sentence of a one month good behavior bond and a $1000 fine. A good tip on any night of the week for the pair.
The plea deal led to authorities dropping two charges of illegal importation which technically could have seen jail time of up to ten years for the actress. Or for any other non Hollywood mortal. 
To boot, a conviction was not recorded against Heard after her lawyers argued it would impact on her work as an actress.
A report via local media tells the video came to be initially shared online by Barnaby Joyce, who last year threatened to have the pups put down if they didn't leave the country. Of question is if the minister seriously believed in the couple's penance when he posted the video or was simply seeking to simmer down the wrath previously directed at him when he staunchly held the Yorkshire terriers had to be destroyed?
Or better still was this just another attempt to make sure that he let the world know that the Australian government was adamant about its attempts to publicly humiliate and make an example of the Hollywood couple? (guess what Barnaby, you got had…). 
Needless to say, punters were left aghast at the video, wondering if the Hollywood couple had ostensibly taken a long golden piss at the Magistrate's front door.
Does anyone else think Johnny Depp & Amber Heard's apology video was insincere? They should reshoot it and beg for forgiveness a lot more

— Allday (@alldaychubbyboy) April 18, 2016
Hollywood or hostage crisis? Johnny Depp and Amber Heard make Facebook apology to Australia https://t.co/YX9BE7nxq2 pic.twitter.com/2KrrEFiUoj

— CNET (@CNET) April 18, 2016
CELEBRITIES TAKE NOTE: if you break our nation's great laws, we will humiliate you in ways previously unthought of. https://t.co/wiLbnB5waU

— Alice Workman (@workmanalice) April 18, 2016
Johnny Depp and wife Amber Heard have appeared in an apology video played to a packed courthouse #7News https://t.co/RPonjLJwb8

— 7 News Perth (@7NewsPerth) April 18, 2016
Johnny Depp and Amber Heard offered a bizarre video apology to the Government. #9News https://t.co/uCpQ4E2k5m

— Nine News Melbourne (@9NewsMelb) April 18, 2016