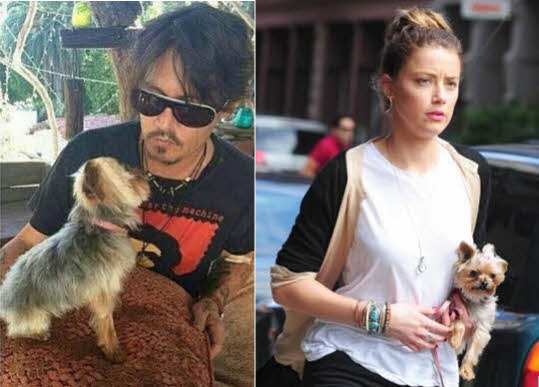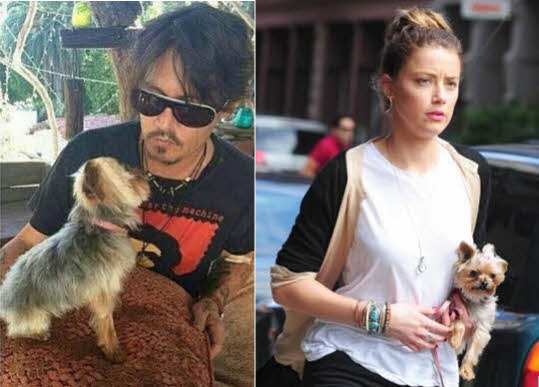 It seems marrying the cream of Hollywood might come with a steep price, case in point, the extended groans of newly wed wife, Amber Heard who was yesterday levied charges by a Queensland magistrate after illegally smuggling husband Johnny Depp's dogs into Australia.
Johnny Depp faces ten years jail for smuggling dogs to Australia.
Charged with two counts of illegally importing the pooches, Pistol and Boo (hmm, sums it up doesn't it?) into Oz and one count of producing a false document (but we love our pooches so much!), the actress was issued a summons ordering her to appear at a Southport Magistrates Court in Queensland on Sept. 7.
And here's where things could get ugly and sticky:
According to people, Heard could hypothetically see herself, worst case scenario copping a ten year prison sentence along with a $75K fine. The false document charge alone carries a penalty of up to a year in prison and a fine of $7,500.
Heard's legal representation can petition the court to appear on her behalf, Aussie criminal defense attorney Bill Potts, explained to the Associated Press on Wednesday. But given the seriousness of the charge, the actress may be required to appear in person.
Despite the seriousness of the charges, Potts reckons Amber Heard is unlikely to face a lengthy jail term (I'm sure that's soothed Amber's soul, right kids?) because the pets were returned to the United States before the 72-hour deadline as issued by Aussie politician Barnaby Joyce back in May.
Heard and the Pirates of the Caribbean star, 52, first encountered the legal trouble Down Under when they failed to declare the animals to customs authorities upon arriving in Brisbane via private jet in April.
At the time, the much maligned Barnaby Joyce threatened to euthanize the dogs if the couple did not remove the dogs from Australia within a 72-hour window. (Australia requires dogs to be quarantined for at least 10 days upon entering the country. ) The couple recanted whilst purportedly whispering it would be the longest time before ever returning back to Australia. Unless of course jail is an option …?