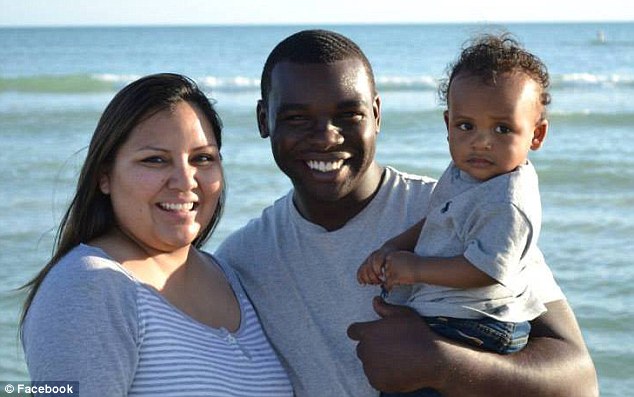 How Henry Ramone Brown came to act out on a threat against his wife after the couple's relationship degenerated after accusations of cheating. 
Henry Ramone Brown a 30 year old Florida man has stabbed and ran over his estranged wife outside her place of work before then shooting their children and himself dead in a horrific murder-suicide.
The mayhem came after the Henry Brown attacked his wife, Chericia Brown, 31 at the end of her shift at a Sanford, Chili's restaurant parking lot, circa 10pm, Sunday night.
Having hidden in the trunk of the woman's car, Brown pounced on his estranged wife, stabbing her repeatedly, before getting in his vehicle, running over her and two medical assistants who had come to assist her, before making his way to the babysitter's where he collected their children.
En route, a report via the Orlando Sentinel told how Henry Brown drove to Altamonte Springs where he changed vehicles to a Ford F250 pick up truck before proceeding to collect the couple's children, aged 1 and 4. .
Incredulously the man then drove to Central Florida Regional Hospital, where his wife was admitted, but was stopped short after security and witnesses recognized him. His cover blown, Henry Ramone Brown pulled out a gun, firing as he ran out of the hospital.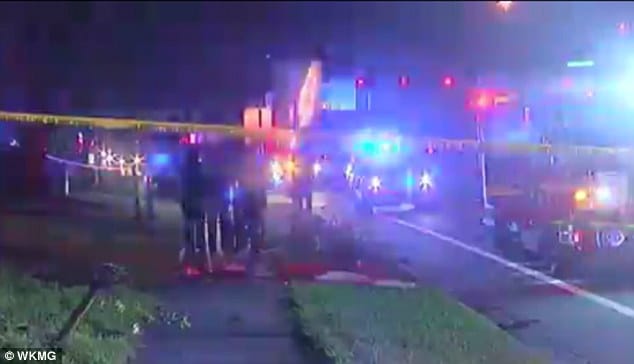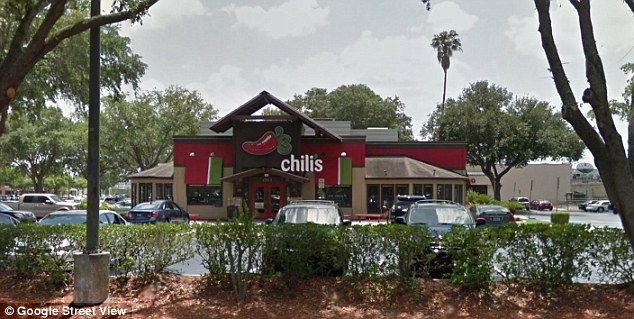 From there Seminole County Sheriff's Office spokesman Dennis Lemma told how the fugitive reentered the pickup truck and drove along Interstate 4, with authorities in pursuit.
Upon the vehicle suddenly stopping, authorities approached the vehicle only to discover Brown and the children, all dead.
Told Lemma: 'We found that the driver had committed suicide,'
The two child passengers that were in the car … were also killed by the suspect.'
Tragically, Chericia Brown died at the hospital from her injuries.
Of the two run over medical assistants, one has since been released while the other continues to stabilize.
Of question, is if Henry Ramone Brown had murdered his children before he arrived at the hospital or afterwards.
A report via the nydailynews told how the family murders came after Chericia Brown, an operations clerk, had warned authorities months ago that her estranged husband had threatened to kill her.
Local reports describe Henry Ramone Brown and his wife having a rocky relationship, with the woman complaining that the man had verbally and physically assaulted her.
By November matters degenerated after Chericia Brown found out her husband was having an affair.
A domestic violence report filed in December told of the wife asking for a divorce while Henry Brown demanded full custody of their children.
Told the woman at the time: 'He pulled my hair and head to the left and whispered, 'If you take my kids away … I will personally kill you,'
'One day you leave your job or walk down the street. You don't even know it.'
The fighting continued one day later, after Chericia Brown found 'emails and pics of other girls' on her husband's phone.
Having sent the items to her phone, the husband became enraged when she wouldn't give him her phone passcode.
From there Brown according to a four page statement grabbed his wife's hair while attempting to jam a sock into her mouth.
Babysitter when Henry Brown picked up kids after stabbing wife: "It just didn't seem right." https://t.co/psj1bbShcT pic.twitter.com/BF8laUZaxa

— News 13 (@MyNews13) April 19, 2016
In her own writing, Chericia Brown explains why she filed injunction – feared for her life @news6wkmg pic.twitter.com/aF7vf8bkWM

— Nadeen Yanes (@NadeenNews6) April 18, 2016
Resisting the wife held her ground, with Henry Brown having told Chericia Brown, "I should hit you for that. I really want to hit you.'
Relenting the wife gave Henry the passcode, and the fighting stopped as Brown deleted the incriminating emails and photos, before driving his wife to work.
Upon arriving at work, Chericia told her supervisor what happened, who in turn drove the battered wife to the police department to file a report.
Despite an injunction being issued, police declined arresting Henry Brown after Chericia filed the domestic violence report .
By this time Chericia had moved out of the house, and the situation appeared to be resolved, despite Chericia's ongoing agony that one day Henry Ramone Brown would come back to kill her when she least expected it.