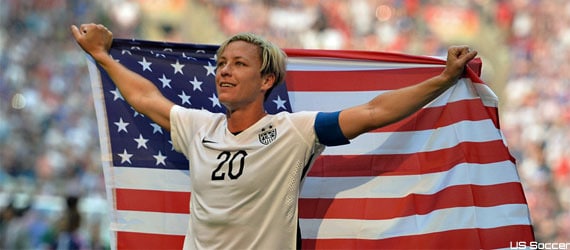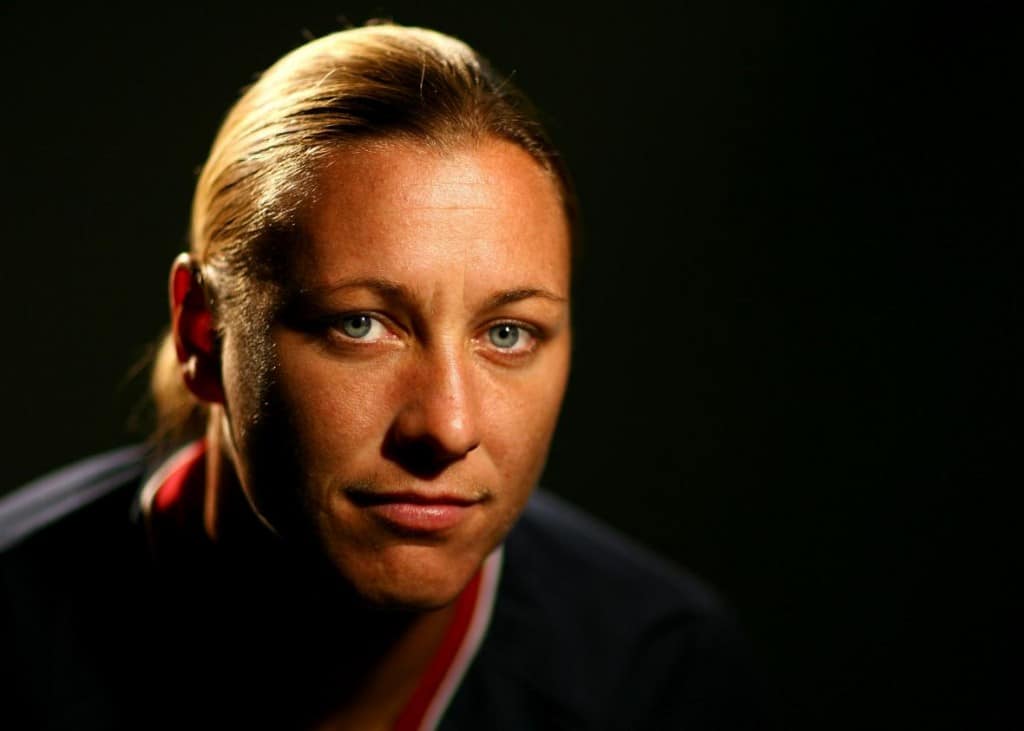 Abby Wambach DUI: How have public figures and role models found themselves being judged for every action and misdeed and whether such scrutiny is warranted? 
Abby Wambach, retired US soccer star and World Cup soccer champion has apologized to her fans and the public after she was arrested for DUI in Oregon over the weekend, raising the question, how did we arrive at a point where sporting stars are now wanton to issue mea culpas for indiscretions that the average person would never be subjected to?
News of Abby Wamback's DUI charges come after Portland police Sgt Peter Simpson told in a statement on Sunday that cops stopped the 35 year old former US striker after she ran a red light Saturday night in her Range Rover in the downtown area.
At the time authorities noted Abby Wamback failing field sobriety tests and was  arrested.
The policeman also told of Wambach failing a breath test at the police precinct.
News of the soccer star's arrest led to Wamback talking to Facebook where she issued a statement apologizing for her actions Sunday afternoon.
Told the statement: 'Last night I was arrested for DUII in Portland after dinner at a friend's house.
'Those that know me, know that I have always demanded excellence from myself. I have let myself and others down.
'I take full responsibility for my actions. This is all on me. I promise that I will do whatever it takes to ensure that my horrible mistake is never repeated.
'I am so sorry to my family, friends, fans and those that look to follow a better example.' 
Wambach was booked into Multnomah County Jail early Sunday for driving under the influence of intoxicants (DUII). 
She was released on her own recognizance, according to jail booking records.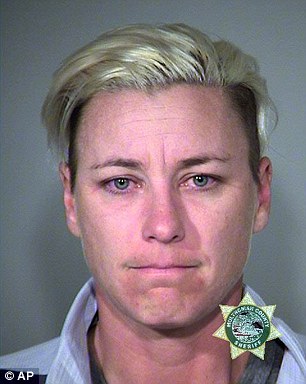 Wambach's arrest in a culture of hero and star worshipping and gazing is even more significant in that the athlete beyond appearing and maintaining a
public profile
also comes with the fact that the woman has actually actively achieved acclaim as a result of her athletic merits (as opposed to being famous for being the
offspring or relations of other famous and rich people
or amassing large social media followings).
To her credit, Wambach is the leading career scorer — male or female — in international soccer with 184 career goals.
She retired in December after 14 years with the U.S. women's national team. She did not immediately respond to an email seeking comment Sunday morning.
Wambach capped her career last summer with the sport's most prestigious championship when the United States defeated Japan 5-2 in Canada at the World Cup. 
It was the third World Cup title for the U.S. women, and first since 1999.
Wambach announced her retirement in October. 
Since she stepped away from the team, Wambach has made several appearances in charity events as well as actively campaigning for Democratic presidential candidate Hillary Clinton.
Nothing made me prouder than to wear the red, white and blue. Thank you for sending your thoughts and kind words. pic.twitter.com/0Sj1YgVsKm

— Abby Wambach (@AbbyWambach) October 27, 2015
Abby Wambach arrested for DUI, joins the list of wholesome celebs making bad decisions https://t.co/wym0d0H83i

— Zap2it (@Zap2it) April 3, 2016
Abby Warnback's arrest and charges on DUI has since raised questions as to why sporting heroes are held to such higher standards than almost any other public figure? Whether a public figure be allowed to make mistakes and be human too, or are we to wonder if we are living in an environment where the public demands perfection and stellar ethics, attributes and character traits from its role models which to judge itself against?
Never mind the public image that such public icons are so often required to maintain to keep the sponsorship and career deals coming. Or not.
And then there these comments on the web that made me wonder. See what you think?
Wow, great role model material. I'm guessing she didn't make enough money in her soccer career to call for a taxi was the excuse…
What she did was wrong. She has accepted and apologized. Nobody got hurt. Let's move on before we destroy her life accomplishments with one mistake she did
Not many people in the public eye seldom takes responsibility of their mistakes. DUI is not something to take lightly!
What an utter fool! She could have killed someone with her lacking of common sense.
Everyone makes bad choices occasionally, it's what we do after the bad choice that determines who we are!
You have already done more then most after a Mistake. Hold your head up, move forward with your consequences. That is a true role model! Love you Abby!