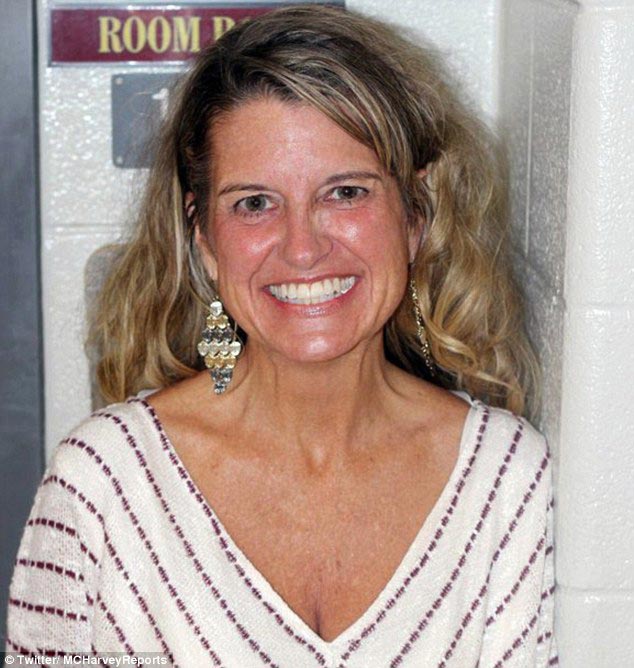 What led to Julee Imapara sexually preying on one of her male students?
Julee Impara a 48 year old Hochston, Georgia high school latin teacher has been arrested after allegedly having had a sexual relationship with a student after the boy's mother came across inappropriate text messages on her 17 year old son's phone.
The revelation in turn led to the Mill Creek High School teacher being arrested on Tuesday and charged with sexual assault after the boy's parents accused the woman of having sexual encounters with their son.
According to a report via  The Atlanta-Journal Constitution the journal tells of authorities telling that Julee Impara had met her victim on his first day at Mill Creek High School which soon led to the pair having sexual contact off campus.
Police told CBS 46 that evidence suggested the sexual relationship started while the teenager was one of the teacher's students. 
After finding the alleged text messages, which had been delivered by Julee Impara, the boy's parents contacted the latin teacher, demanding the woman resign from the school and stop contacting their child.
On December 9 last year, when she returned to the classroom after last year's Thanksgiving break, the family called the school.
An official investigation by teaching authorities followed, but police did not start a criminal investigation until January 15.
Since her arrest, Impara has neither admitted nor denied the allegations, according to court documents. 
Impara's LinkedIn page describes her as has been a teacher for more than 15 years, and that she has been with Gwinnett County schools for eight years.
A report via the dailymail cites Impara having changed her name on linkdn to Julee Sams Smith after it was accessed by the behemoth tabloid outlet. 
A deleted Twitter page attributed to Impara suggests she regularly communicated with her students online. What and how Impara communicated with her students isn't necessarily understood at present.