Why did Anthony Tobias Fagiano murder his estranged girlfriend then text her former husband?
Anthony Tobias Fagiano, a Bozeman, Montana has been arrested after gunning down his estranged girlfriend and then sending a text message about the killing to her ex husband and others.
Upon turning himself hours later, Anthony Fagiano, 35,  was charged with deliberate homicide, telling cops he broke into Darcy Buhmann's house where he shot her.
Subsequent to the murder of the 37 year old woman, Darcy Dawn Buhmann's ex husband, Christopher Wood called 911 circe 5.23 am Wednesday morning telling he'd received a text from Fagiano in which the ex boyfriend confessed to killing Wood's former wife.
'I just killed that whxxre it's best for you, she'll never be faithful,' the text said, according to a report via the Bozeman Daily Chronicle.
Police found broken glass near the back window of Buhmann's home and Buhmann's body in her bedroom closet. She was shot in the head and stomach.
After murdering his ex, Anthony Tobias Fagiano drove Buhmann's car to nearby woods, where he then sent texts to several family members about what he had just done.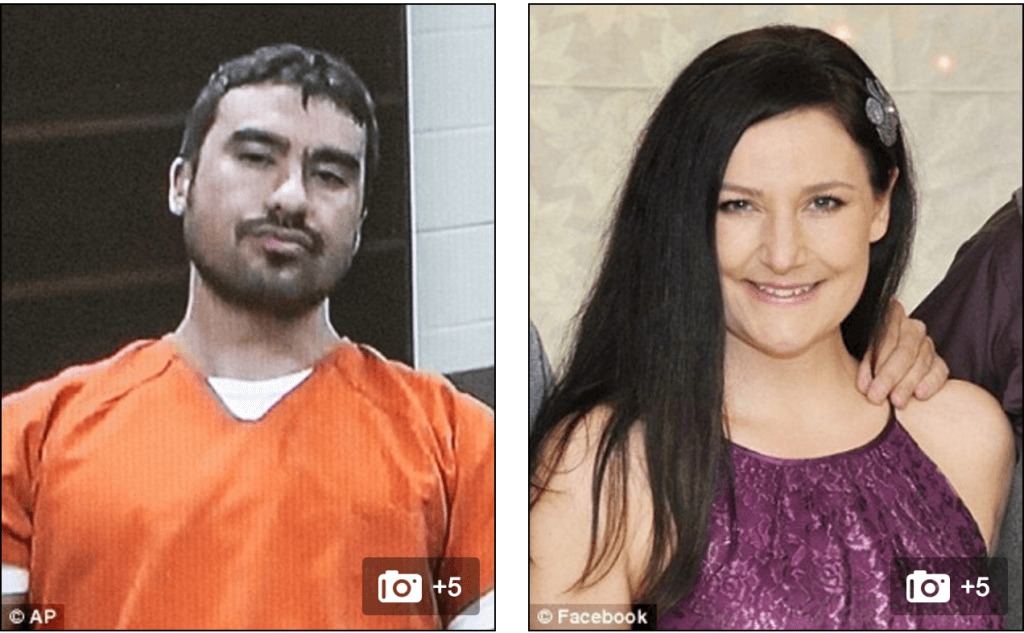 Court documents reveal Fagiano turning himself to law enforcement after a relative urged him to confess.
When an officer asked if his girlfriend needed medical attention, he replied, 'No man, she's dead. I popped her in the head.'
Fagiano told officers he had been in a relationship with Buhmann for about a year.
He said that he received two different restraining orders and had been thinking about killing her for several months.
He said he recently stole a rifle, intending to use it to kill her, and he told officers the gun was in a vehicle in the parking lot.
Fagiano told officials that he went to Buhmann's house about about 4.30am, broke a window to get in, and found Buhmann hiding in a closet upstairs.
In turn the estranged boyfriend shot Buhmann once in the stomach and then the head.
Appearing in court via video, Anthony Tobia Fagiano declined to enter a plea, with bail set at $1 million.
KRTV.com | Great Falls, Montana
A report via the dailymail notes Fagiano's  criminal history including convictions of domestic battery in 1998, a DUI and disorderly conduct in 2011 and misdemeanor assault in July 2014.
Of note, weeks prior to her murder, Darcy Buhmann issued a restraining order against her estranged ex on February 21.
Offered Gallatin County Attorney Marty Lambert via the Daily Chronicle: 'This case is an example of why domestic violence matters need to be taken so seriously.'
Referencing last months filed restraining order: 'It took less than one month and we have a homicide case,'
'He has violent tendencies. He's an extreme risk to the members of this community.'
Of question is why Anthony Tobias Fagiano harbored animosity towards his ex, the prior incidents of domestic abuse against the woman, the remedies taken by authorities to thwart future attacks and why Fagiano chose to text his victim's former husband?