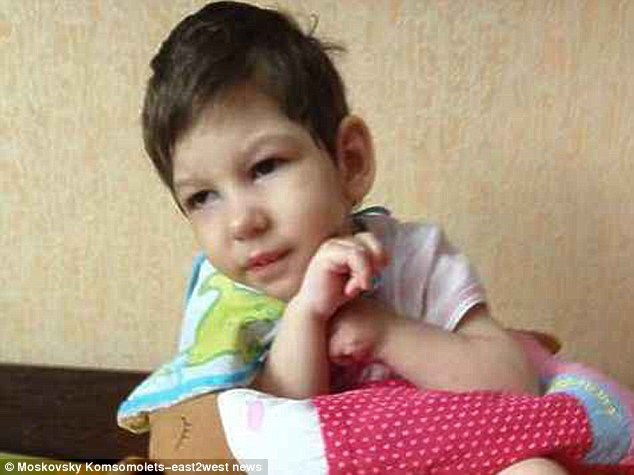 How did Nastya Meshcheryakova come to be murdered?
Uzbekistan babysitter Gyulchekhra Bobokulova has told authorities she murdered four year old Nastya Meshcheryakova upon hearing voices in her head after her husband left her for another woman.
Leading authorities to the scene where she beheaded the toddler, the handcuffed woman, herself a mother of three told of strangling the girl who had learning difficulties, before cutting off her head with a kitchen knife.
The child's detached body remained in her cot.
Gyulchekhra Bobokulova killer nanny kept schizophrenia secret
NSFW: Why? Moscow nanny carries child's decapitated head
Speaking to authorities the 38 year old woman who was filmed yesterday running amok while clutching the child's severed head threatening to blow herself told she was 'haunted' by 'voices' and had been driven mad with anger after discovering her husband in Uzbekistan had started a new family while she was away working in Russia.
The woman who had terrified witnesses whilst dressed in a burka and screaming 'Allah Akbar' ('God is Great') over the course of several hours before her eventual arrest told of previously refusing the man's offer to become his second wife.
Despite the woman's purported insistence of becoming enraged upon learning of her husband's infidelity (why then make the child in one's care the core of one's anger?), others came up with other theories, including one in which the woman was angry by a Tajik boyfriend who she met in Moscow.
Theories that some wonder come courtesy of Russia's Secret service looking to deflect concern of possible terrorism.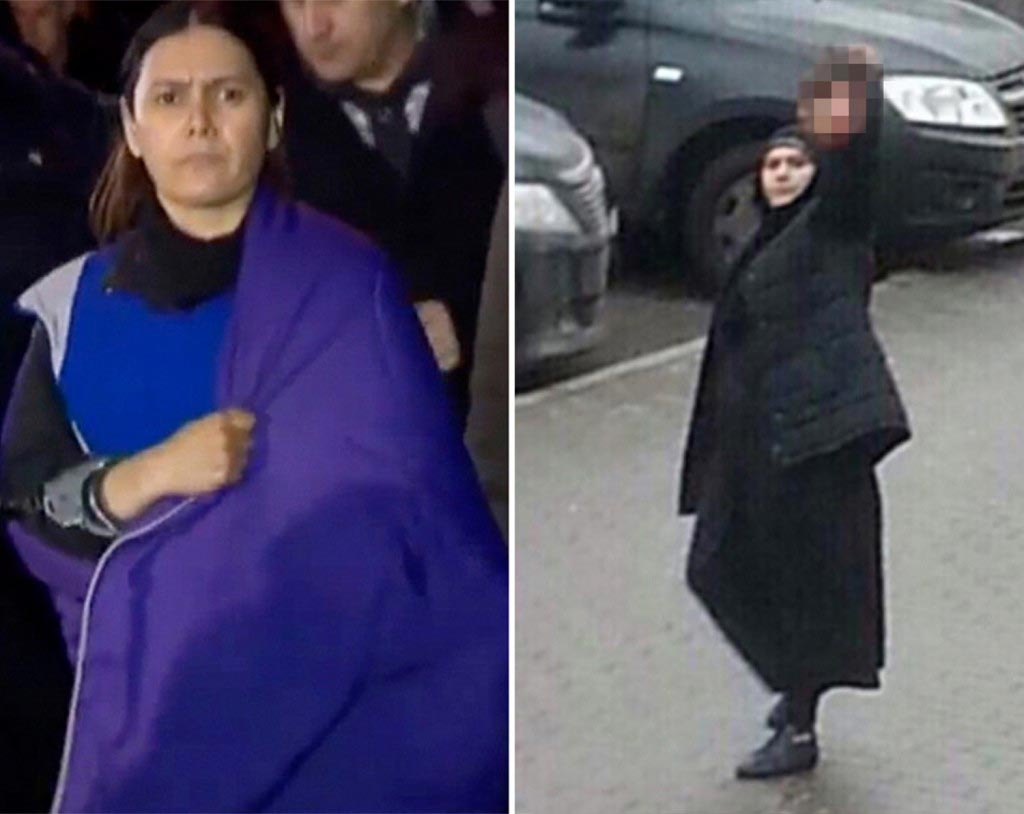 Throwing credence to the possibility that the woman was part of a terrorist operative are witness claims who heard the woman as she stormed through Moscow streets with the child's head yesterday, telling that she was indeed a terrorist and armed with explosives that she intended to detonate.
Screamed the woman at the time: 'I hate democracy. I am a terrorist. I want you dead.
'You have become so hardened, you have eliminated so many of us. Look I am a suicide bomber, I will die, doomsday will come in a second.'
With nearby Oktyabrskoye Pole metro station cleared and the woman eventually arrested, authorities told of not finding any explosives on Gyulchekhra Bobokulova.
To date, Russian authorities declined to link Bobokulova to extremist groupings, citing a lack of evidence.
Taken to the flat where she was accused of murdering Nastya Meshcheryakova less than 16 hours after running amok in the streets below, Gyulchekhra Bobokulova showed authorities how she physically murdered the toddler before severing her head.
Told a police source quoted by the dailymail: 'Initially, she seemed insane, but then agreed to the investigative experiment.'
'She was brought to the apartment where the murder was committed. She pointed to the block, the entrance and the apartment by herself.'
During proceedings, Bobokulova told of having lived on the fifth floor flat with the girl's family, the Meshcheryakov's where she had been brought on as their afflicted daughter's principal caretaker. 
A family friend denied that the murdered child's mother, Ekaterina, also known as Katya had noticed anything strange in Gyulchekhra Bobokulova behavior.
'Believe me, if something was wrong, Katya would not miss this moment,' she said. 'She is a shrewd woman, she would notice.
'She trusted Gyulchekhra fully. More than this she considered her family member. Everyone called her just Gulya.'
'They all lived in one flat. That is why Katya and Vladimir rented a big flat with two bedrooms, so they all had enough space.'
The friend told MK newspaper that the nanny had looked after the child since she was a baby.
'The child was seriously ill. Katya simply could not cope by herself,' she said.
'They hired the nanny on recommendation and she had previously worked for another Moscow family.'
'She had the best recommendations. Do you think that Katya would have entrusted the child to some unreliable people? She checked the woman on all counts.
'Many famous people hire Tajiks or Uzbeks as nannies. They care for children very well. Any child care agency will confim this.
'So what happened does not fit in our heads. And the parents have no answer why Gulya did this.
'How was it possible to live with the child, and then burn the house down and kill her? And after all that to go out and shout: 'I am a terrorist?'
'Gulya herself is a mother of three. Her children live in Uzbekistan. There were no jobs there, so she worked in Moscow and sent them money home.'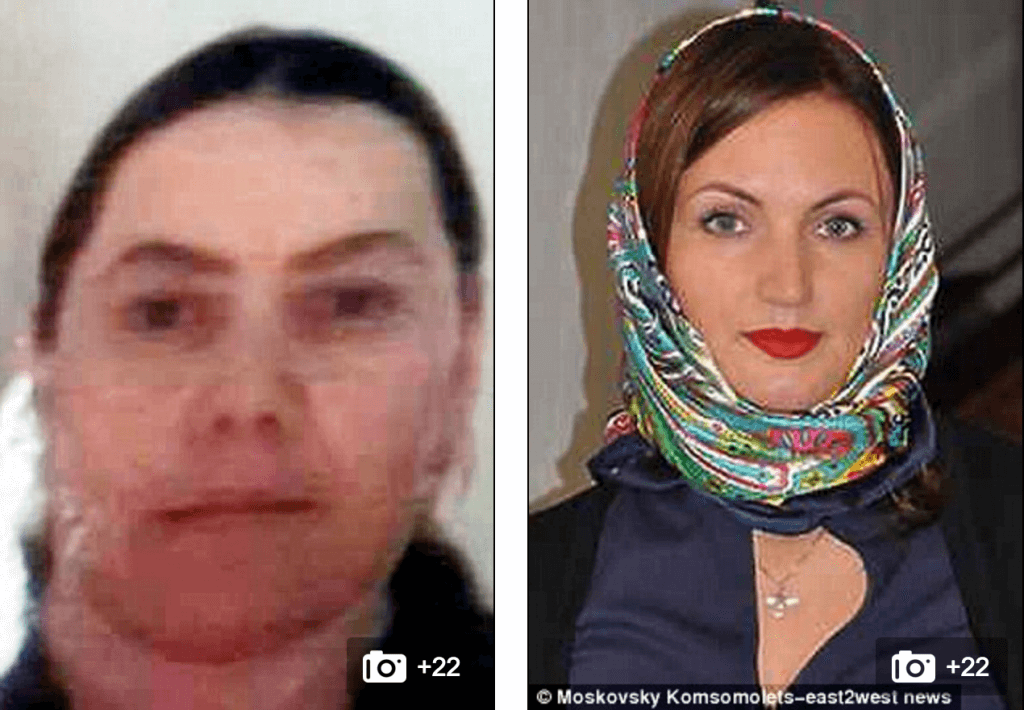 Of note, is the family having told that Bobokulova did not normally wear a hijab.
Reiterated a source: 'We were surprised when we saw the pictures near the metro. Where did Gulya take all these rags?
'Most of our friends have never seen even a scarf on her. But those who are very close to Katya and Vladimir said that she had these clothes.
'She kept it in a wardrobe and wore it very rarely. She was not very religious. It was said that she prays, but quietly, not for show. We all thought that she loved Nastya as her own child.'
Added the source: 'The parents state can not be described in words. This is a terrible grief for their family.
'Katya is very bad. I do not know how long it will take her to get over this.'
Last night the investigation was taken over by the FSB, Russia's powerful domestic secret service, once headed by Vladimir Putin. 
Told a report via LifeNews: 'Investigators suspect that Gulchekhra had manic psychosis developing for a period of time.'
A law enforcement source said the woman was suspected of handling 'explosive elements' at the flat which was engulfed in flames.
But 'it might be an inflammable liquid that she used to set the apartment on fire where she killed four-year-old Nastya M.'
The security services are hunting for the woman's husband. A source said she may have been on 'light drugs'.
Russia's children's rights commissioner Pavel Astakhov called the killing 'Monstrous and inexplicable', urging parents to carefully check on the mental state of nannies when they are hired.