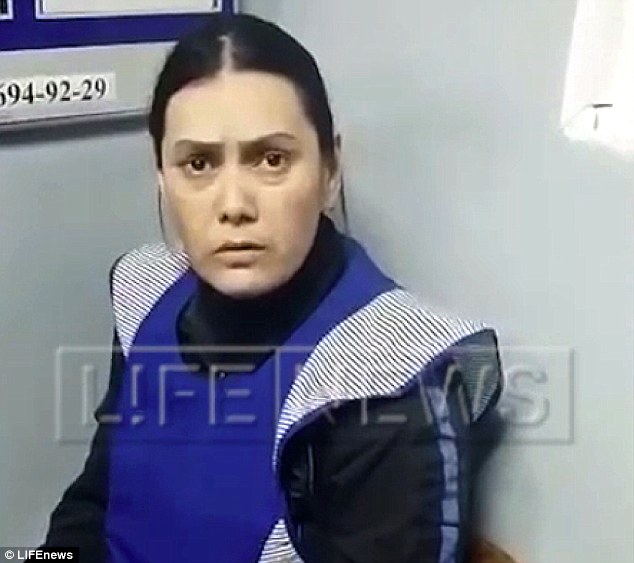 Was Gyulchekhra Bobokulova on the cusp of the abyss when she took to killing a child in her care?
Gyulchekhra Bobokulova the killer Moscow nanny who behead four year old toddler girl, Nastya Meshcheryakova has told of having kept the secret of being schizophrenic along with being 'kicked to the streets' after a divorce.
The admission comes after Bobokulova had been brought on by the girl's family off the weight of her highly touted nursing skills, abilities and reputation to take care of their child with learning disabilities as the family sought to continue offering recourse to their afflicted daughter.
Unbeknown to the parents was Gyulchekhra Bobokulova had kept secret the fact that she'd been registered at a psychiatric clinic in her homeland Uzbekistan, with her condition deteriorating in recent months.
Admission of the woman's mental illness comes after Bobokulova was observed dressed in a hijab walking around the streets of downtown Moscow brandishing the severed head of the four year old girl who had been in her charge, while all the while threatening to blow herself up after insisting she was a terrorist.
Nastya Meshcheryakova murder. Part of a terrorist operative?
NSFW: Why? Moscow nanny carries child's decapitated head
It wasn't until after Oktyabrskoye Pole metro station was cleared along with surrounding areas that the burka clad woman was taken down by cops after the shocking scenes went on for more than an hour and were later shown in harrowing video clips.
Revelations of the killer nanny's personal life continued to shock locals as the community tried to make sense what compelled Gyulchekhra Bobokulova, having made battle weary Muscovites sick with distaste and disbelief after Monday's morning's surreal and twisted street haunt.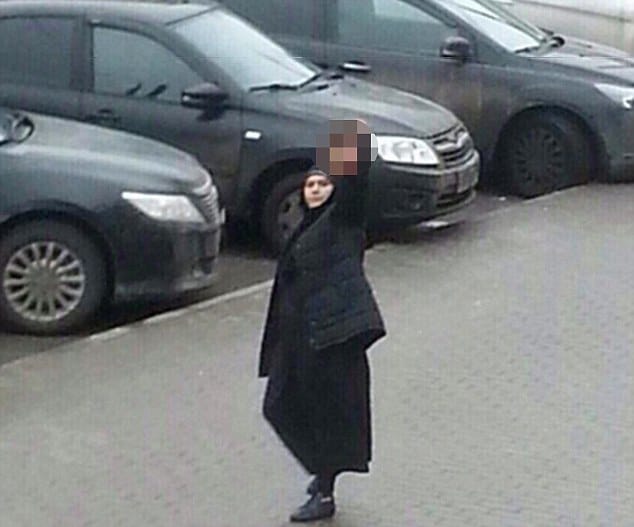 Intrigue into Gyulchekhra Bobokulova's case remained particularly high as commentators continued to debate whether the killer nanny's actions were simply the result of a mentally afflicted individual or worse, the planned apparitions of terrorist extremism?
Escorted by armed police, a handcuffed Bobokulova – herself a mother of three  showed officers the Moscow flat where she apparently strangled Nastya before cutting off her head with a kitchen knife. The little girl's remains were left in her cot.
It emerged today that the nanny had been married for 12 years and divorced 'not long ago' in her native Uzbekistan, according to LifeNews, which obtained brief footage of her confused interrogation in a Moscow police station.  
After the marriage she was 'kicked into the street', it was claimed, with her three children all going to different relatives in the Samarkand region of Uzbekistan.
Bobokulova told of having met a new partner a year ago, and agreeing to be his 'second, unofficial wife' but four months ago the man returned to his home country with the jilted woman having not seen him since.
'My second husband was born in 1967. I was just seeing him,' she said. 'But he hasn't been around for four months, he left.
'He took me as his second wife and is now living with his first wife. I have no husband officially now. My first husband was born in 1975.'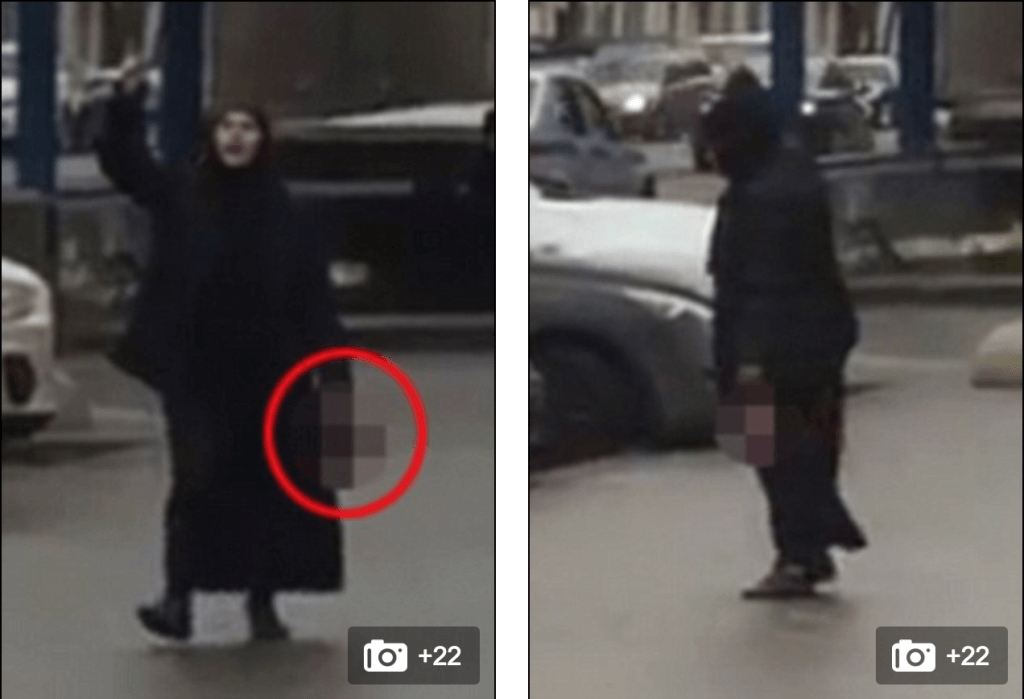 Meanwhile, Russian surveillance MK outlet claimed that Bobokulova's relatives had undergone interrogation in a village in Samarkand region.
A police source in the ex-Soviet republic said: 'The parents of Bobokulova and her husband were called to police for interrogation.
'They spent full day in police, and on Tuesday morning the interrogation continued.
'I can tell you only one thing – the relatives are shocked with the cruel murder but they were not surprised. They know very well why Gyulchekhra did it.'
He continued: 'Everybody here knew Gyulchekhra. She was a strange woman, to put it mildly.
'There is an explanation: she had schizophrenia. She was registered in the local psychiatric clinic for a long time and had special medical documents. Everybody knew it.
'She failed to find a job here for this very reason. Strange things often happened to her in spring time. Her parents watched her and tried to send her to the psychiatric clinic when spring came.
"Her condition was gradually deteriorating. Before it was not that noticeable but as time was going, it got worse.'
The source claimed that 15 years ago Bobokulova was in hospital for two years, and had been back since.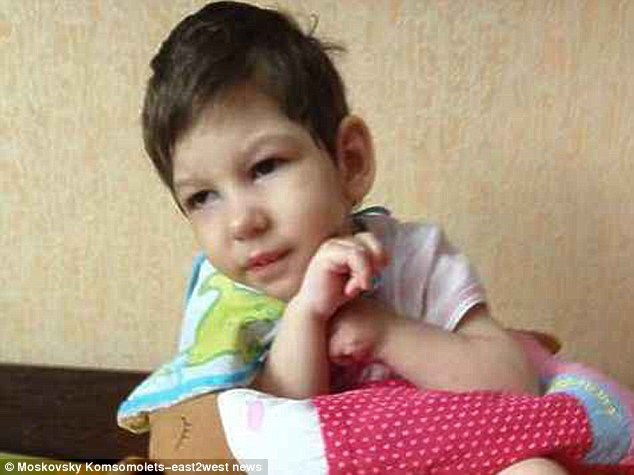 Reiterated the source: 'Soon after that she left for Moscow and easily found a job there. She often visited her family, for new year and other holidays.
'Probably she fooled the medical commission in Russia, if she had to face it.
'People here were talking about it. She did not take any medical documents with her. She did not tell anybody about her condition.'
The source told of the killer nanny having had three children, in their late teens or early 20s.
Added the source: 'She did not live with her husband for good while. In 2000 Gyulchekhra was officially registered as an insane.
'She was very ill then, she often suffered from attacks. It was dangerous to live with her, so her husband Radmin left her.
'Officially they divorced in 2002. Radmin quickly remarried, and he has two more children. The eldest son lives with Gyulchekhra's parents, the younger ones are with their father.
'So Radmin and his second wife take care of four children. Radmin is not working now, neither his wife. It is very hard to find a job here now. Gyulchekhra did not support her relatives with money.'
The policeman added: 'I don't know what her parents think now. The daughter was not under their control for a long time. All villagers are talking about it now but they are surprised she did not do anything like that before.'  
Bobokulova is believed to be co-operating with investigators and showed how she killed the child, with sources saying she strangled the girl before using a kitchen knife to behead her.
The case continues to shock the world as authorities grapple with how one woman purportedly lost her mental acumen and took to savagely killing the one thing left of love and care in her possession.