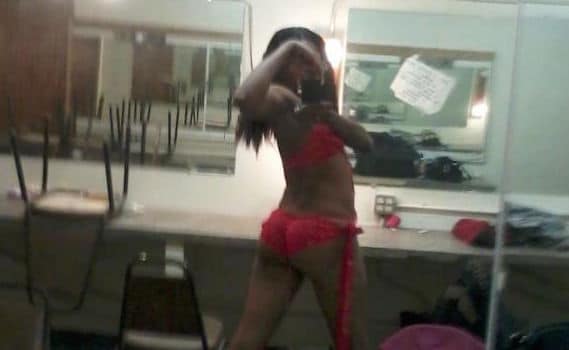 How Mesheokia White a Wisconsin stripper ended up going overboard during a recent expose with one of her clients, Derick Roth…. and how!
Entering this week's tabloid feed burner is Wisconsin darling and stripper, Mesheokia White who came to make her presence known after biting a customer in their private parts during a recent lap dance.
Ouch Mesheokia, did you really have to?
During court testimony customer Derick Roth, 24, told giving Mesheokia White a 'few bucks' (indeed) 'to do her thing' at Diamond Jim's strip club last.
Instead of getting a simple sexy lap dance (and who knows what else?), Roth instead found himself on the receiving end of one Wisconsin stripper's ire and how!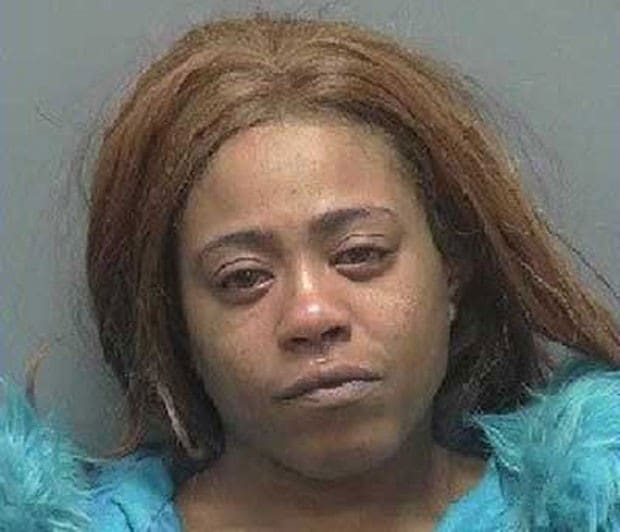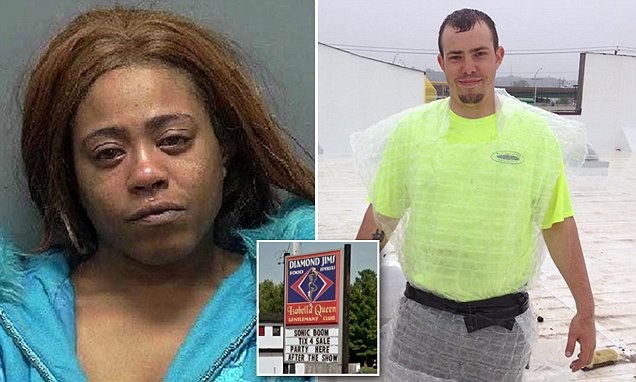 A report via the thesmokinggun tells of White 'placing her head into his private parts and moving it around, likely referring to his head….'
Surveillance footage confirmed Roth's allegation. When confronted by cops, the 29-year-old White appeared drunk and said she 'didn't remember anything I was talking about.'
Do you suppose kids?
For her troubles, our collective heroine was charged with battery and booked into the county jail.
Not necessarily understood is what injuries (if any) Roth suffered?
According to a report via the nydailynews, Diamond Jim's features risque dancers along with nearly $1,000 'of new dynamic lighting systems.'
'Our sexy strippers can't wait to see you walk through our doors,' reads the description on Diamond Jim's website.
In addition, Diamond Jim's offers free admission to anyone who shows up in a snowmobile during the winter. If one is inclined. 
Isn't it time you dropped by and asked for Mesheokia White by name?