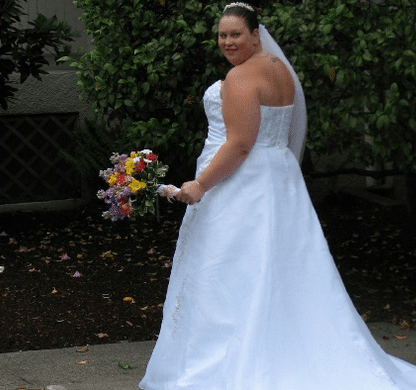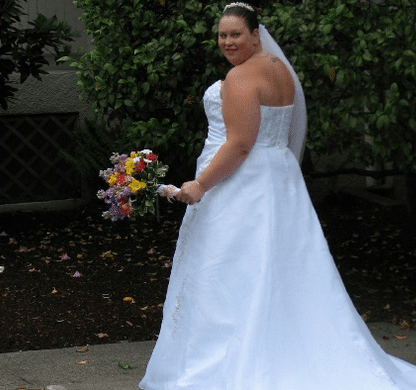 Kristi Oliver: 'How a freak accident cut my life and unborn child's life short.'
Kristi Leigh Oliver a 30 year old Troutdale, Gresham, Oregon woman has died after the pregnant woman and her unborn child were struck by a falling tree whilst driving in east Multonomah County, Tuesday morning.
A notice from the Multnomah County Sheriff's Office told of emergency crews being dispatched to the 31000 block of Oxbow Drive about 6:40 a.m. and finding Kristi Oliver dead at the scene.
According to Lt. Steve Alexander, another driver, Mike Weber who saw the tree fall tried to help Kristi Oliver. At the time, the witness said the killed woman was driving west, when the tree suddenly fell, crushing the driver's side of her Ford Explorer. 
Told Web via azfamily: 'It happened so fast I don't recall seeing brake lights,'
'I pretty much was following her taillights. It was just getting light but it was still pretty dark out, and the tree fell on the opposite side of the road and just exploded.'
And of his thoughts upon seeing the tree suddenly fall: 'It hit the truck and it was like a bomb was going off,'
'It just went everywhere and I immediately thought, 'This isn't going to be good.''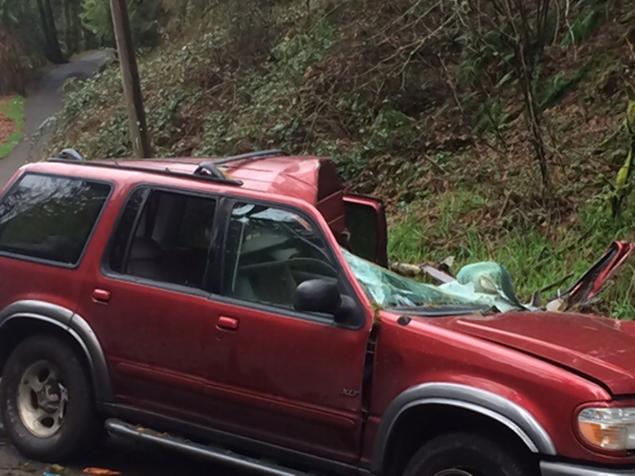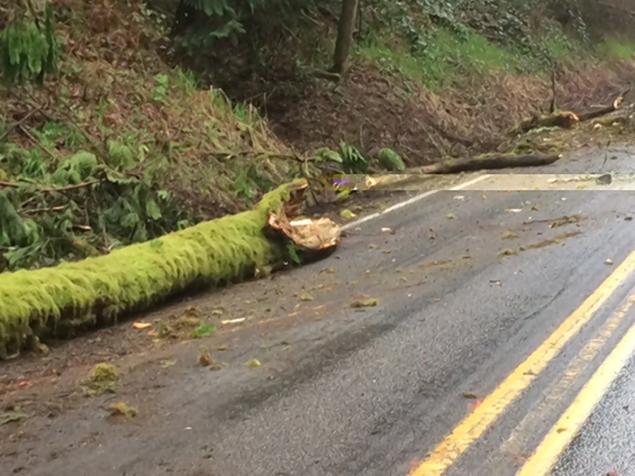 Reiterated Weber via KOIN: 'This tree, it just broke off out of nowhere,'
'It looked like it had exploded. But it hit her truck, spun her truck around.'
Weber went on to tell of trying to seek help and being unable to find a pulse,  before realizing the woman had died.
Told the man, 'I just held onto her hand and prayed.'
Adding: 'Why wasn't it me? I was right behind her, I was just a 100 yards or so behind, how it wasn't me I don't understand that either.'
Web added that the tree had 'clearly been dead for years' with his wife having warned him not to drive along that road because of the dead trees.
But it gets worse.
Hearing of the calamity, Kristi Oliver's husband rushed to the scene, only to have to be comforted by sheriff's deputies after suddenly confronted with the bitter reality of his wife and unborn child's sudden death.
Offered Lt. Alexander via the Oregonian: 'He is grieving very much, it's a tragic situation. We are there, and in contact with the family.'
Asked to comment on what may have caused the tree to suddenly fall, Lt. Alexander said the incident was weather related, whilst the sheriff's office has sought to figure out exactly what caused the tree to fall, in the first place.
Reiterated Lt. Alexander: 'You have the loss of a family member, and now the loss of an unborn child, those things are very tough, for anyone.'
Oliver's family set up a GoFundMe account for her 3-year-old son, Michael.
azfamily.com 3TV | Phoenix Breaking News, Weather, Sport