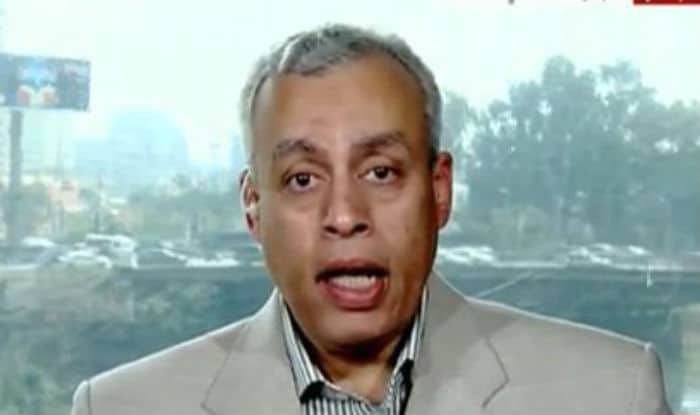 Ibrahim Samaha Egypt Air hijacker: Who exactly is the real hijacker and what does he really want as new reports tell of a passenger on the flight, Dr Ibrahim Samaha, a vet professor being confused as the hijacker.
It's not me,' vehemently announced this morning Dr Ibrahim Samaha a veterinary professor from the US's Alexandria University.
In their rush to get the next breaking story out after news of EgyptAir flight MS181 suddenly being hijacked en route from Egypt's Alexandria to Cairo it seems the general news media has gotten it all wrong (again).
New report are now telling that Ibrahim Samaha whom the world over came to suddenly meet on their television screens earlier this Tuesday morning was in fact not the man they thought they suddenly knew.
Rather the independent reports that the hijacker has been confused for a passenger by the name of Ibrahim Samaha who had been one of the 76 passengers (out of 81 and seven crew) released from the Airbus plane once it landed in Lanarca, Cyprus 
At the time the as of yet unidentified hijacker sought to land in Istanbul, Turkey, but was told there was not enough fuel to get there.
'Arrested' Seif Eldin Mustafa EgyptAir hijacker poses for selfie with passenger
Love-sick Ibrahim Samaha hijacks EgyptAir Flight MS181 to see ex wife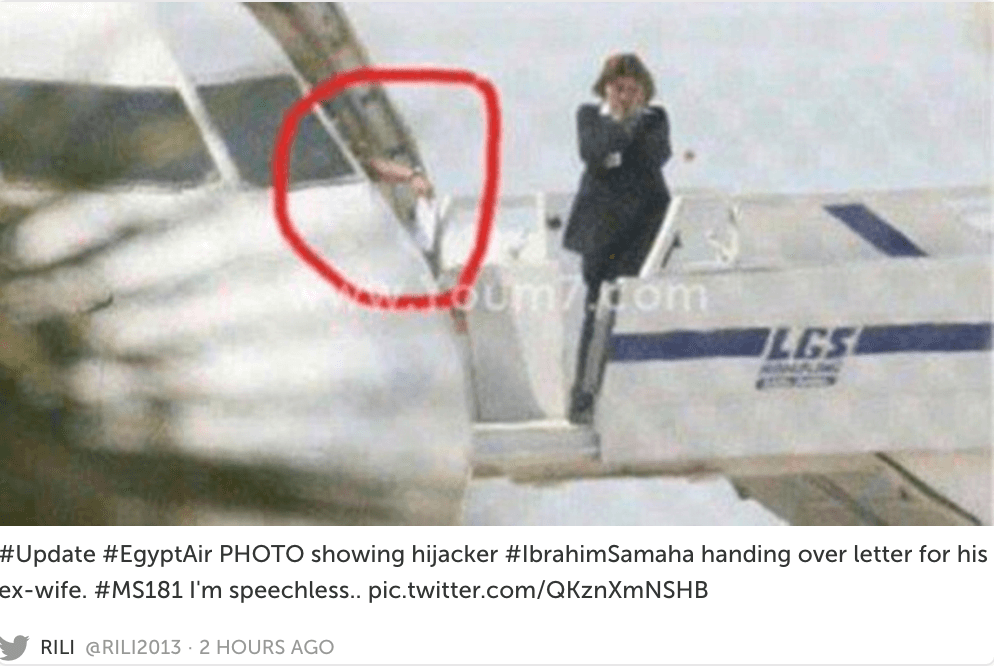 Speaking to the press, passenger Dr Ibrahim Samaha a professor from US's Alexandria University, veterinary medical faculty told BBC Arabic: 'We did not know what was going on. We got on board the plane and we were surprised that the crew took all our passports, which is unusual for a domestic flight.'
Adding: 'After a while we realized the altitude was getting higher, then we knew we were heading to Cyprus. At first the crew told us there was a problem with the plane and only later did we know it was hijacked."
Confusion as to the hijacker's real identity may have come after Mustafa Bakry, an Egyptian MP, who wrote on twitter that Samaha had been visiting a university in Atlanta in the US, while state media reported that he had dual nationality with the US and taught at Alexandria University.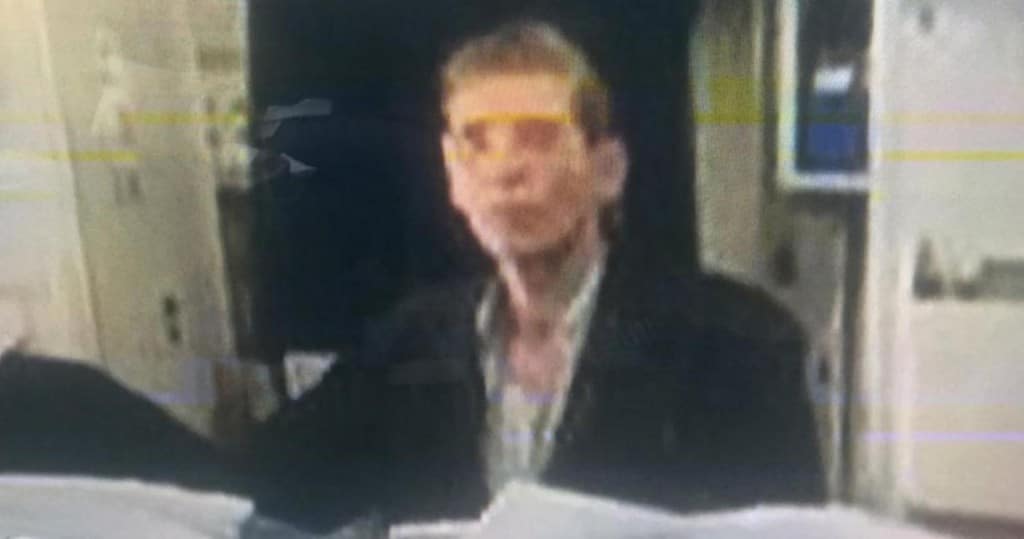 Then who the fuck is this guy reported as #EgyptAir 'hijacker Ibrahim Samaha' from seat 27??? pic.twitter.com/jfHvDVqF6l

— [X] (@Xu0ut) March 29, 2016
'My name is Dr. Ibrahim Samaha, and I'm not a hijacker': Man WRONGLY identified as EgyptAir fligh… https://t.co/bzewzNUWzf BY MIX_ALERT

— FREE NEWS (@Free_World_News) March 29, 2016
While initial reports claimed the hijacker was demanding 'political asylum', Cyprus broadcasting (CYBC) reported that the man may have personal motives and has an ex-wife on the island.
Witnesses said the suspect threw a letter on to the airport tarmac in Larnaca, written in Arabic, asking that it be delivered to the woman, who is Cypriot.
Yet confusion once again permeated media agencies after Mustafa Bakry later said reports of personal issues were untrue and that the EgyptAir hijacker had a political 'motive,'  including demanding the release of prisoners.
Amid growing speculation about the hijacker's motives, the Cypriot President Nicos Anastasiades said the Egypt plane hijacking was not related to 'terrorism'.
The Guardian quoted a foreign ministry official in Cairo as saying: 'He's not a terrorist, he's an idiot. Terrorists are crazy but they aren't stupid. This guy is.'