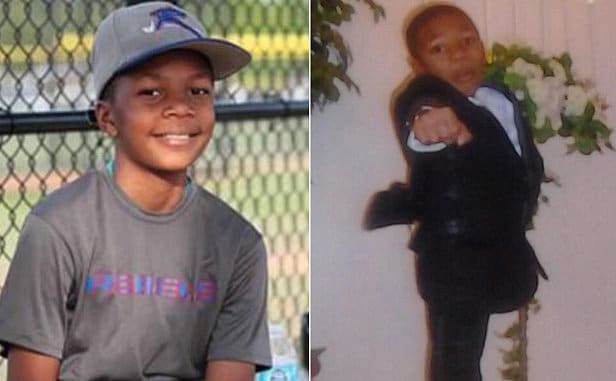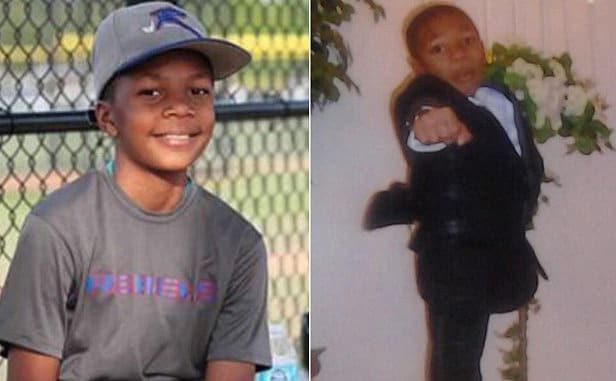 Da'Vorius Gray: How one trending game on social media ended up claiming the life of a young boy. How did one game come to be so popular and lethal?
Da'Vorius Gray an eleven year old, Lyman, South Carolina boy has died after playing a pass out challenge game online.
The boy tell authorities was found passed out dead in a closet whilst playing the game in his home last week.
According to a report via WYFF 4 Da'Vorius Gray was playing a game called hangman and pass out challenge where kids choke themselves to the point of passing out.
According to the family, Gray learned about the game through the social media app Kik.
How or why the game came to be popular amongst children isn't necessarily understood.
In a statement released through the dead child's mother's pastor, Latrice Hurst urged parents to monitor their children's social media.
Reiterated a family statement: 'If I could rewind time I would go back and monitor heavily his use of social media, YouTube and the Internet. 
'He was on a sight called 'kick' and had been playing games called 'hangman' and pass-out challenge where kids choke themselves to the point of passing out and it is apparently a widely popular game.'
Hurst said that Da'Vorius showed no signs of depression or destructive behavior, 'but he was a prankster and loved to play tricks'. 
Adding: 'I would just say I don't believe young people should be on social media and it should be limited to adults or at the very least with extreme adult supervision.'
She said that the loss of her son has 'opened up dialogue between students and teachers, students praying and our community coming together, understanding the only healing is through a relationship with Jesus Christ'.
An online obituary notes Da'Vorius was a sixth grade student at Beech Springs Intermediate School in Duncan and a member of 4 Points Church in Greer.
Mark Pangel, the family's pastor at 4 Points Church, told WYFF that Da'Vorius was 'one of the sweetest kids I've ever met'. 
Pangel, who was in the hospital room with the family said 'it was the most humbling experience in my life' because Da'Vorius' eight-year-old sister was there and she 'doesn't know how to react'.
'And I wanted to fix it and there's literally nothing I could do,' Pangel said. 
A YouTube search for "pass-out challenge" shows more than 270,000 videos of the potentially deadly stunt, with most uploaded in the past two years. The videos mostly show players either breathing heavily before abruptly plugging their mouths, or allowing someone else to press on their chest or throat. Many of the videos end with the players fainting or convulsing.
The Coroner's Office and police are investigating his death.
Da'Vorius' memorial service was held over the weekend.