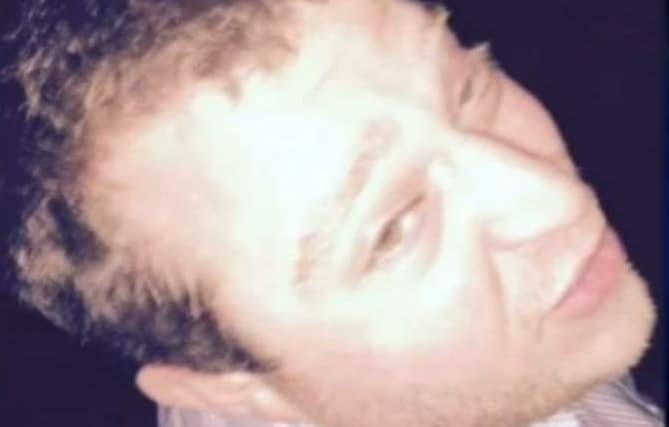 Did Brad Harris Novus Health Care CEO seek to advance economic advantages with questionable tactics? How endemic are the executives alleged directives in the industry?
Brad Harris the founder and owner of Texas medical hospice, Novus Heath-Care Services has come under investigation by the FBI after allegations the executive urged nurses to administer fatal overdoses of morphine to dying patients so as to 'speed up their deaths and maximize profits.'
Incredulously Harris, who also doubled as the hospice's accountant, is alleged to have told staff to increase medication up to four times the recommended dosage.
Sample texts the 34 year old Frisco, Dallas exec is alleged to have sent include: 'You need to make this patient go bye-bye.'
The executive is also said to have told other healthcare professionals over lunch that he wanted to 'find patients who would die within 24 hours,' and made comments like, 'if this f***** would just die.'
The texts come courtesy of an employee who declined to follow Brad Harris' directives. Of question is if the employee still works with Novus?
But it gets better.
Despite having no healthcare training or experience, Harris directed staff to spike how much morphine they gave patients as part of their palliative care, in a bid to reduce the paybacks they would have to pay for to the government.
According to a search warrant cited by NBC 5, three patients were targeted as part of Harris' alleged scheme. 
The first nurse is believed to have refused Harris' first demands, however it's unknown if the patients were actually harmed.
The investigation into Novus reportedly started in October 2014, when they signed up patients who 'didn't need the services'. 
Harris also, allegedly, charged the government for medical services that were not needed.
But there's more. 
An agent disclosed Brad Harris deciding which home health care patients would be moved to hospice, without the signature of a doctor.
Told the FBI agent: 'He did this by having employees who were not doctors sign the certifications with the names of doctors also employed by Novus,'
'If a patient was on hospice care for too long, Harris would direct the patient be moved back to home health, irrespective of whether the patient needed continued hospice care.'
A regard of Novus' website describes the outlet offering hospice and home health-care services.
Reads the website: 'We have a saying at Novus, be fast and treat people the way we would want to be treated,' the website reads. 
'This encourages us to go the extra mile to make patients feel comfortable and secure about their special needs and requests.' 
According to a report via the dailymail, health-care providers do not necessarily make more money for longer hospice stays as a result of hospices being subject to an 'aggregator cap,' which limits Medicare and Medicaid payments based on the yearly average hospice stay.
In the warrant, signed February 3, the FBI said it was investigating health care fraud, false statements relating to health care matters, and obstruction of a criminal investigation into health care offenses.
Novus' offices were searched on September 17, 2015. Officers seized18 DVDs of the company's emails. 
Another 44 were subpoenaed from the attorney of a former unnamed executive.
Some of Harris' employees were also interviewed by agents. Of question is how endemic are the alleged practices within the medical hospice industry? 
Harris is yet to comment on the allegations. Can anyone guess why?