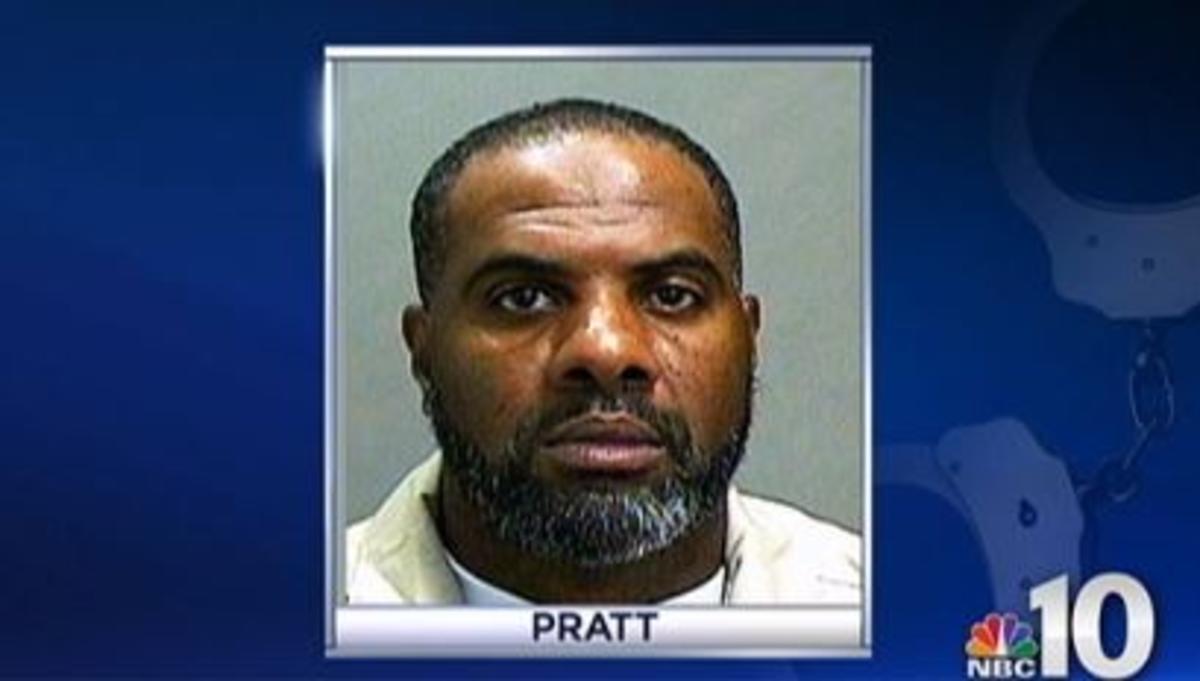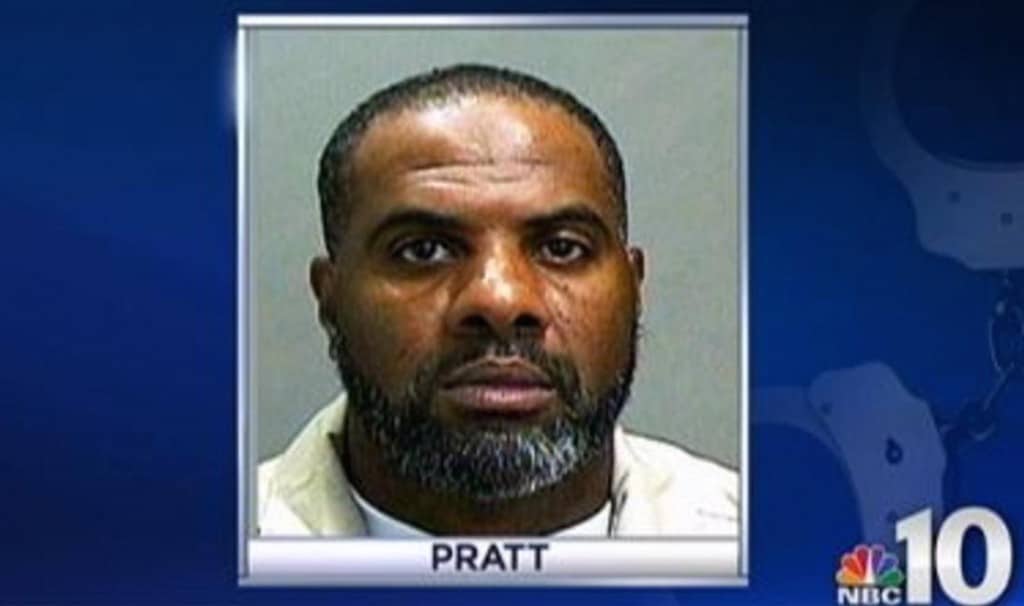 New Jersey man and convicted murderer Steven Pratt, 47, has confessed to killing his mother Gwendolyn Pratt, 64, two days after having completed a 30 year murder sentence after having previously killed a neighbor.
The man's guilty plea on charges of manslaughter comes after an autopsy found Pratt's mother dying of blunt force head injuries at their Atlantic City home in October 2014.
The woman's murder came two days after Steven Pratt had literally finished serving a 30 year jail sentence for murder, after the mother hosted a welcome home party for her son.
According to a report via Philly.com, the woman's murder at her son's hands came after the Resorts Casino Hotel worker took her son to an IHOP restaurant celebratory meal.
During his arraignment, Pratt said he was guilty and didn't want a trial.
In a video filmed at the time of his 2014 arraignment by the Press of Atlantic City, the judge told Pratt: 'Now sir, you have a lawyer? Or you may use a public defender.'
Pratt told the judge: 'I have nobody.'
The judge also asked Pratt if he knew about the bail amount.
Pratt at the time replied: 'It doesn't even matter, sir.'
At one point during the arraignment the sobbing son told: 'I'm sorry. I have failed.'
The death of Gwendolyn Pratt led to the son receiving a 25 year jail sentence, with parole criteria requiring the man serve at least 85 percent of his prison term before being eligible for parole.
Pratt was 15 when he shot and killed his next-door neighbor Michael Anderson in an apartment building in 1984. He was tried as an adult and was convicted of murder in 1986.
According to court records, Pratt and Anderson argued after Pratt and some of his friends refused to leave an apartment hallway where they were noisily hanging out.
Pratt went back to Anderson's apartment with a lead pipe, but Anderson took the pipe away from Pratt and bloodied his face, the records show.
Pratt then returned with a borrowed handgun and shot Anderson in the face and shoulder. Anderson, who Pratt said acted like a father to him, died days after the shooting.
Of question is why the son chose to murder his mother and whether he had harbored years of antipathy towards her when he took her life barely two days upon his release? Or whether in fact the woman's murder was the result of a man who felt he had no recourse in life and sought the rigors of legal confinement which by now must have become second nature to him…or who had simply through time and incarceration attuned to the sentiment of a hardened criminal?