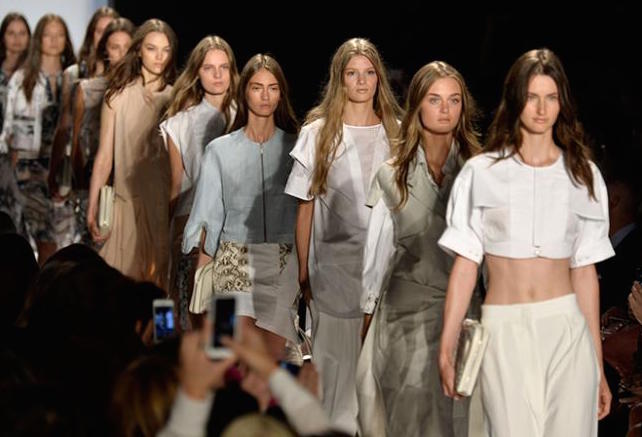 There was a time attending New York Fashion week was one of the highlights on the calendar but sadly that is probably no longer the case. While fashion shows in Paris, Milan and London generally skew to the flamboyant, banal, majestical and the unexpected, fashion in NYC has for the most part has always conformed to the non banal, practical, corporate, unimaginative and regurgitated.
There are probably many reasons why the collections which come in February (they kick off once again on Thursday at Lincoln Center) and in September have lost their luster and why even many fashion insiders have taken to yawning and even skipping many events.
Whether it's the collections changing from showing at the once carnival and colorful mid-town Bryant Park might be one thing, to the now staid and corporate chambers of Lincoln Center could be one reason.
It used to be that all sorts of characters would convene at central station mayhem, Bryant Park, from downtown kids, eccentrics, fashionistas to eager fans (along with animal rights protesters- 'don't wear fur', ) encircling the promenade.
But with an array of shows taking place in an array of locations, the combustible energy that one used to feel and be seduced by has for the most part been dissipated as fashionistas race from downtown Milk Studios to the Armory to Lincoln Center and whatever last minute space some designer has managed to secure for 13 minutes before we all go off to the races again.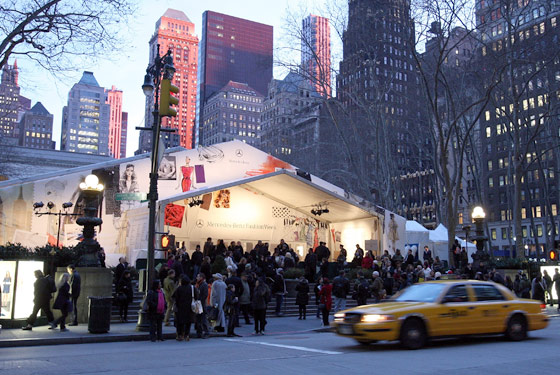 Also taking its toll is the caliber or the type of attendee making their way to the collections morphing into that of corporate entities who are there simply to get a no nonsense handle of what to expect in fashion departments in the up coming quarters, or not. Along with buyers and staid fashion editors at staid fashion journals ( yes I am calling you out) with little imaginative flair or timid repose for fear of alienating publishers who wish to be safe, attending fashion week in NYC has become an incredible bore.
Along with a sagging economy that has yet to resurrect (except for Wall st traders) and most purse strings tight and most of us looking for cheaper ways to get about (or simply carefully choosing which events to get out to…), and our collective disdain for pricey wares in a city that barely prizes individuality (corporate servitude is where it's at) few of us are bothering to 'play dress up.'
Then there's the crowds that attend. Collections have increasingly become inundated with paid reality stars, faux celebrities who are paid (let's admit it) to turn up by desperate designers in the hopes of getting extra buzz. Is it any wonder that pedestrians like Kendall Jenner with humungous social media followings (courtesy of a regurgative daily press- yes I mean you the Daily Mail) become the barometer of the new super model, with most of us yawning: 'are you fxcking kidding us?'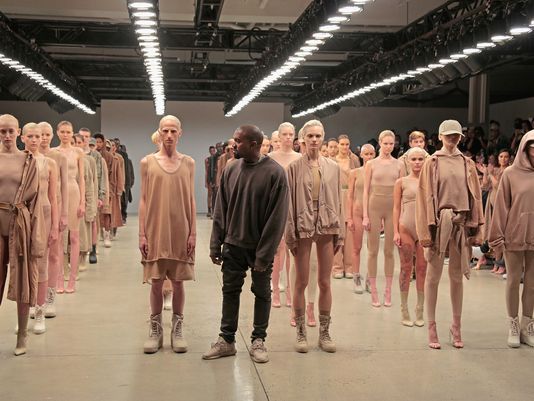 Then there's the problem that everything comes out on video or youtube  20 minutes after the show any way, negating the reason to go out and cover such shows in the first place (never mind the expense of covering such shows and the lack of ensuing interest and readership one to two days later when you finally get your articles out there- with an average of 10-13 shows a day to contemplate covering- when will I ever go to sleep?).
The audiences attending the shows, sorry to say or offend if this includes you, are also drab, unoriginal, uninspiring and frankly many of you are there for desperate self promotion and publicity, with little regard for those around you or lending to the potential festive air of such events.
Did I say attendees are increasingly corporate and don't get me started on the crashers (you know who you are, please don't let me shame you publicly…) who are there just to gawk and drink themselves silly and for free. Stay home and open a bottle of booze there why don't you say I.
Don't get me wrong, there are still a handful of designers always worth catching up on if you can somehow score an invitation. Diane Von Furstenberg, Custo Barcelona, The Blonds, and other tony designers Jill Stuart, Diego Binetti and a half dozen other individuals who have always left me charmed.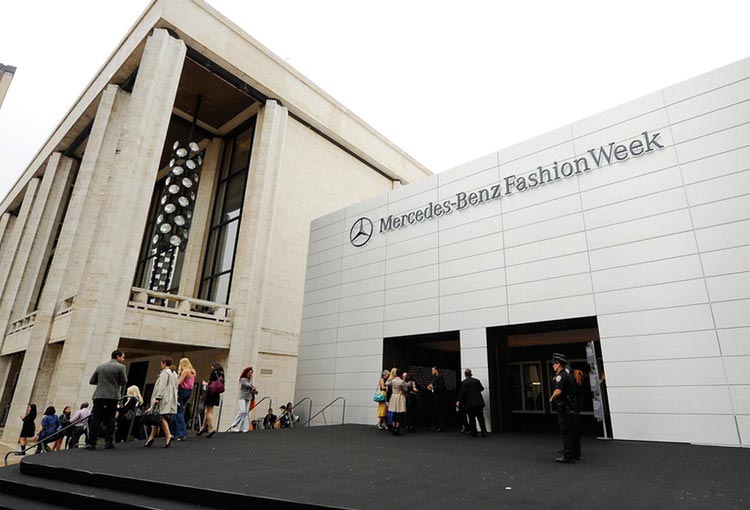 So should you bother going to the collections? Yes but pick and choose carefully as the amount of designers showing has swelled from 270 to 400 from 2012 to 2016 and unfortunately many of them are going to be bombs, sleepers or simply best left to corporate fashion buyers and perfunctory fashion editors who must tick checked 'safe to buy' boxes.
Also sometimes the best fashion isn't necessarily what you see at the collections, but on the edges of the collections or on non descript streets where one would normally not expect to see fashion arbiters. Yes even in a city like NYC where most of us are primed to look the Banana Republic corporate type there are some of us who make an effort and who are a joy to watch.
But if that's something you're really looking forward to, then best to give NYC a pass and get over to London and Paris where it will probably be a bit more dynamic, thoughtful and desperately beautiful, cause unlike most New Yorkers, Americans, Europeans and Londoners live for appearances and for the spectacle, we here just live to be practical and get through another awful bloody day, give or take the odd spectacle or insight that will bring a coy smile to our New Yorker faces. Indeed.