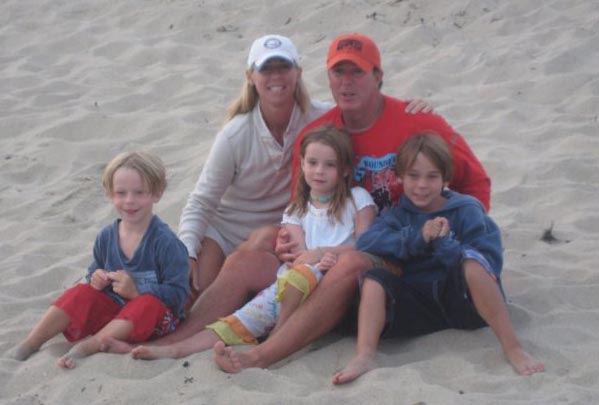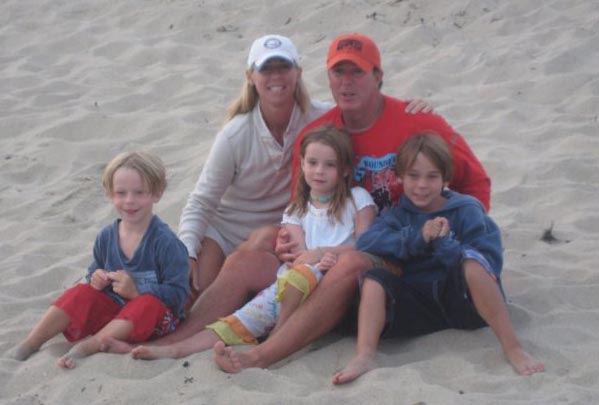 It has been revealed that attorney and law partner Christopher Andrews who came to be shot dead by police outside of his well to do Fairfield, Connecticut home earlier this week after attacking his wife and three children may have been on the verge of bankruptcy.
According to a report via the nypost, the 51 year old law partner who had a 'small office' on Lexington Avenue, Manhattan, of Andrews and Andrews was embroiled in financial troubles.
Why did Christopher Andrews law partner attack his family?
The revelation comes as authorities try to peace together what may have led to the well liked and highly respected community member who coached a local school basketball team going ballistic in the early hours of Tuesday morning when he viscously attacked his family.
Seriously injured was the lawyer's wife, Kathleen Greaney Andrews, whom the husband stabbed several times, including along her face along with viciously striking his teen children with a baseball bat.
According to public records cited by the nypost, the family who had been renting a 2000 square foot home for the last ten years from owners Harun and Jacinta Keskinkaya faced a state tax lien for $16,737. Other liens — for $1,960, $9,795 and $7,375 — had apparently been settled.
Of question is what other financial obligations Christopher Andrews may have been facing and how that may have compromised the family's financial solvency and presumably their status and appearance of a well respected family in the post Connecticut suburb of Fairfield?
Not understood is whether the family were behind on their rent, immersed in credit card debt or other legal obligations or were grappling with a downturn in income?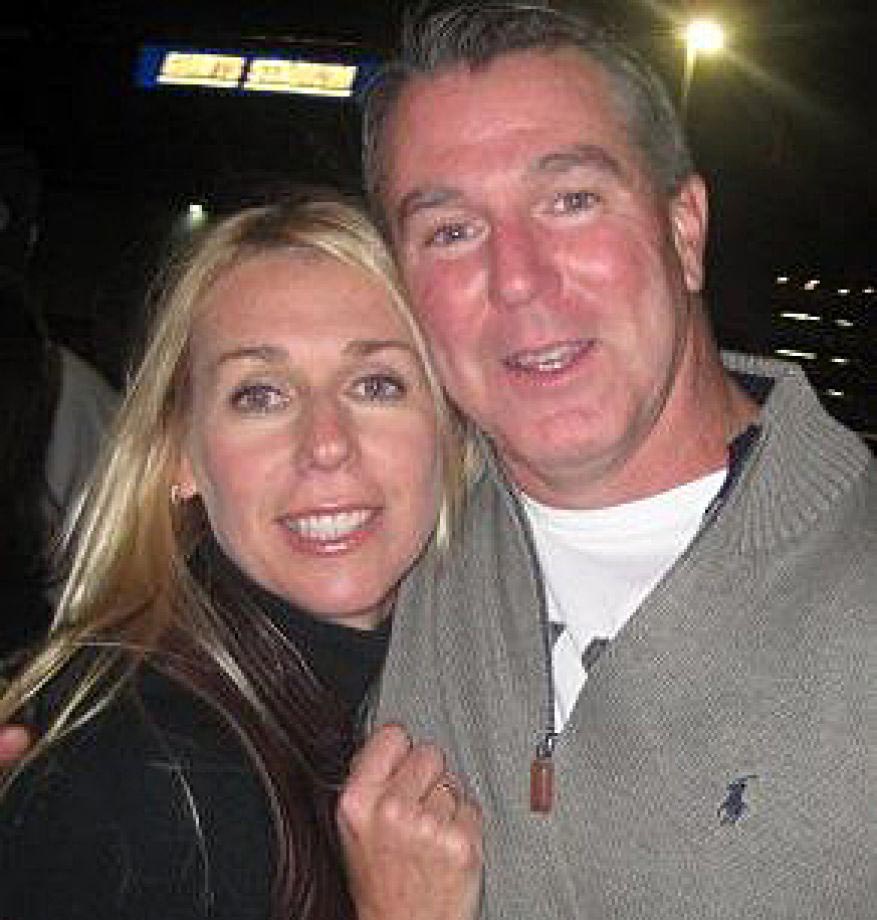 Theories making the rounds include the lawyer purposefully seeking to be shot by authorities (suicide by cop) after the man declined to stop moving forward with a knife in his hands after police demanded the man give up his weapon as they came across the lawyer in his driveway.
Opined Fairfield police Lt. James Perez: 'We have talked about that. When someone doesn't obey a police officer's orders to stop, they're fully aware of what the outcome will be.'
In the interim, Perez has praised the police officer, Patrol Officer Sean Fenton for his 'quick actions' which led to the cop shooting dead the unsettled lawyer. Whether the lawyer posed any real possible danger when cops arrived at the family home is not necessarily understood.
The shooting death of the lawyer led to Fenton being placed on administrative leave whilst Connecticut state police 'conduct' an investigation.
Reiterated Perez: 'Officer Fenton's quick actions in responding to this incident prevented further serious injury to family members.'
In the days following the shooting death of lawyer Christopher Andrews, the man's wife remains in stable condition at Bridgeport Hospital.
Meanwhile the couple's 12-year-old son is in critical condition at Yale-New Haven Hospital with extensive head injuries.  The other two kids have been released from St. Vincent's Medical Center in Bridgeport and are with relatives.
Confusing the nature of the violence and the 'sudden' attack are police telling of no previous problems at the Andrews home. Nevertheless some wonder if Tuesday's attack was one of many ongoing 'domestic' altercations that had taken place, with Tuesday's attack spilling into full blown assault.
Lawyer, Christopher Andrews fatally shot by cops after attacking wife & kids https://t.co/cniSyKVlzo

— Fawzia Suleman (@Fawzia786) February 17, 2016
Dad shot to death by police had attacked his family, sources tell @MarcSantia4NY https://t.co/MPGWOQsDzB pic.twitter.com/DXkehBIgB7

— NBC New York (@NBCNewYork) February 17, 2016
#ChristopherAndrews was shot dead by #KillerCop #SeanFenton https://t.co/vQWwJyhmnv #16KBC #EveryEightHours pic.twitter.com/bAmchENIPa

— MCTV (@MCTV419) February 17, 2016