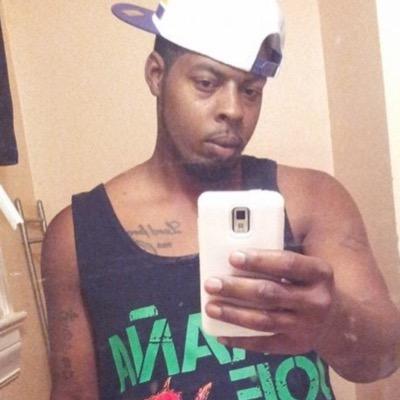 Cedric Ford protection order: How simmering ongoing violence at home led to one man finally exploding with uncontrollable rage.
An order of protection served against Cedric Ford just 90 minutes before the painter employee set off on his shooting rampage that left three dead and fifteen injured at the man's place of employment, Excel Industries may have set Cedric off.
The Hesston City shooter, also known as Cedric Larry Ford who was killed in the shoot out by a 'heroic' cop had received the court restraining order 'from abuse' just on 3.30pm by his live in girlfriend while at work according to a statement made by Harvey County Sheriff T.Walton.
Told the sheriff at a morning press conference: 'He was upset but nothing greater than anybody else that gets served a (protection from abuse order).'
The sheriff said such orders are typically served 'because there's some type of violence in a relationship.'
Cedric Larry Ford bullied employee: 'I have no one to talk to'
Why did Cedric Ford Excel Industries worker go on shooting rampage?
Of note, earlier this month, Cedric Ford's girlfriend accused him of assault. After he allegedly placed her in a chokehold, she told police he was an 'alcoholic, violent, depressed' and 'in desperate need of medical & psychological help!'
Upon being served, Ford, 38, a father of two is said to have left the office and shot his first victim about 90 minutes later. After shooting a second person, he returned to the factory, where he opened fire on his co-workers.
While many of his victims were coworkers, Sheriff Walton told that the attacker appears to have opened fire at random. The claim comes despite assertions that Ford was the frequent recipient of bullying at work.
Factory painter Matt Jarrell, who worked 'hand-in-hand' with the shooter, said Ford left work earlier than expected without notice on Thursday, and returned an hour later with an assault rifle.
A worker at the firm, who told KAKE News he lived next-door to the shooter, said Ford had been subjected to bullying at work.
'The talk around the plant was he had some mental issues. He was being teased a little bit.
'He was just unloading on everybody. As people were walking out he was firing on them.'
Told a staff member via CBS: 'We were talking as we walked in to clock in together today,'
'He just got a new truck, he came to work in that new truck today, we were talking about that.
'And the odd thing is he came back in a different truck.'
Adding: 'It was unreal, I can't believe it was him.'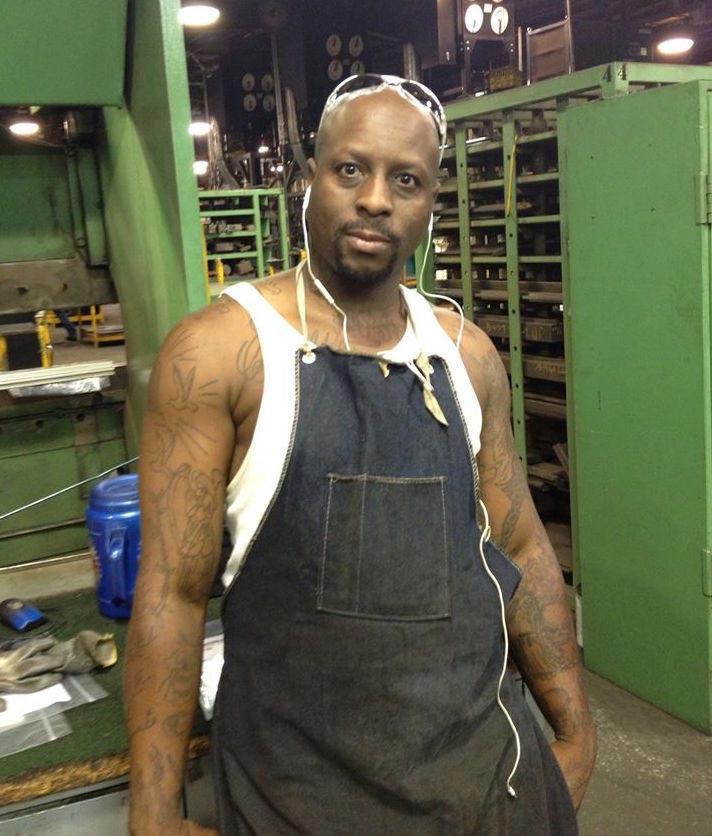 NEW: Information from the protection order served on #Hesston shooter Cedric Ford yesterday. #KWCH12 pic.twitter.com/lMxGDOwhFu

— Lauren Seabrook (@KWCHLauren) February 26, 2016
Told the sheriff of the heroic cop who was one of the first law enforcement agencies on to the scene where up to 200 and 300 employees were inside the building at the time, 'he likely saved multiple, multiple lives, he is a tremendous hero.'
The unnamed officer is believed to have preempted Ford who had already begun targeting fellow co workers.
'Had that Hesston officer not done what he did, this would be a whole lot more tragic,' Sheriff Walton said.
'The only reason he stopped shooting is because of this officer.'
Adding: 'Even though [the officer] took fire, he went inside of that place and saved multiple, multiple lives — a hero, as far as I'm concerned.'
Ford began his spree about 5 p.m. in the nearby town of Newton. He shot two people as he drove through the town, stole one of their cars and then headed to the company's headquarters. The stolen car's driver was one of the three killed.

'The shooter proceeded north to Excel Industries in Hesston, where one person was shot in the parking lot before he opened fire inside the building,' the sheriff's department said in a release. 'He was seen entering the building with an assault-style long gun.'
BREAKING: Suspected #Hesston Shooter Cedric Ford Seen on Video Shooting AK-47

Read More – https://t.co/hvuykDZ2qb pic.twitter.com/fMOkoERVOi

— Breaking911 (@Breaking911) February 26, 2016
All told, the shooting lasted 26 minutes, beginning when local police were dispatched to two similar calls, including one call involving a fatality, in the towns of Newton and Hesston. In the end three individuals were left dead with 15 injured.
The 15 wounded factory workers were taken to three local hospitals. One victim remained in critical condition Friday morning, and five more were listed in serious. The others are in stable and fair conditions.
Later Thursday night, several law enforcement vehicles swarmed the suspect's home in a Newton trailer park. Police, who believed Ford's roommate could be inside, began a lengthy standoff,  but later stood down when they realized no one was home.
Hesston is a community of about 3,700 residents about 35 miles north of Wichita.
Excel Industries was founded there in 1960. The company manufactures Hustler and Big Dog mowing equipment and was awarded the Governor's Exporter of the Year award in 2013 from the Kansas Department of Commerce.
None of the victims to date have been identified.
Cedric Ford's coworkers are shocked to hear he is the gunman. His FB page paints a different picture. pic.twitter.com/9b0cLSHs2K

— Jennifer Mascia (@JenniferMascia) February 26, 2016
Here's where Cedrick Ford lived. The aftermath of the SWAT standoff @41ActionNews pic.twitter.com/PcXQSYLTKy

— Ariel Rothfield KSHB (@arothfield) February 26, 2016