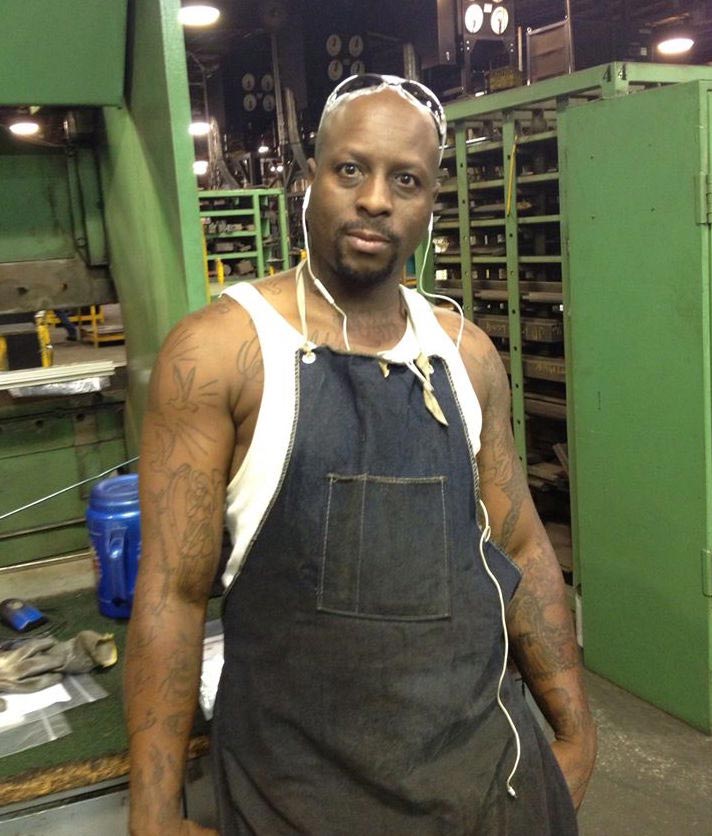 Cedric Ford Excel Industries employee meltdown. Did a cry for help go unheeded? 
Cedric Ford, 38, a Hesston, Kansas employee at Excel Industries has gone on a shooting rampage killing seven people and injuring another 20, mostly coworkers. The shooting also led to Cedric Larry Ford's own life being taken.
The shooting according to authorities took place when the painter returned to work at the Kansas turf care company armed with weapons. Authorities also told of the man, picking off victims at other locations before unleashing a lethal barrage at his workplace. Other areas where people were targeted included the town of Newton (where Ford lived) and nearby areas close to Hesston as the man drove en route back to his place of work.
'Stop beating me up' Cedric Ford protection order served 90 minutes prior
Cedric Larry Ford bullied employee: 'I have no one to talk to'
Of note the painter chose to post several photos and videos of himself on Facebook, perhaps a pre-harbinger of what was to be the man's online virtual reality voyeuristic killathon.
One photo shows the deranged man shooting an AK-47 in a field, while another shows Cedric Ford sitting in the driver's seat of a car, a bottle of booze in his lap and a semi-automatic handgun sitting on his thigh.
Of question, is if any of those weapons were used in the shooting.
In a press statement, Harvey County Sheriff T. Walton told that there were at least four or five crime scenes associated with the rampage, Walton.
The shooting spree started when Ford shot at least two people in cars as he drove towards Excel, then another person in a parking lot outside the lawn mowing manufacturer before bursting into the building and opening fire inside sometime before 5 p.m. local time.
Cedric Ford was taken out by a police officer, posing the question was this suicide by cop? A mega action way to go down in America perennial infamy for a man vanquished in his day to day existential struggle of just (maybe?) getting by in America.
Video from the scene show employees milling about outside a warehouse-like building as emergency responders rush to the scene.
Multiple employees are injured from gun shot wounds. EMS is on scene. pic.twitter.com/W446vyFfLO

— Avery Anderson (@AAndersonKSN) February 25, 2016
Of note, online court records cited via heavy shows Cedric Ford having a criminal record in Harvey County, Kansas. He was arrested on December 17, 2010, and charged with a parole violation, domestic battery, drug possession, possession of drug paraphernalia, traffic violations and theft.
To date, six individuals were taken to Via Christi Clinic in Wichita. Two of those victims are in serious condition and another is in fair condition.
Leading into the massacre, one witness told KWCH-TV of hearing 'repeated gunfire, over and over and over again' from the north end of the building. The witness, Carl Mitchell, said he was coming back from break when the shooting broke out inside the building.
Another witness said she was driving on a street near Excel when she saw a man, believed to be the shooter, open fire from a truck and shoot someone in a passing car. That shooting incident is thought to have happened before the gunfire broke out at the Hesston business.
A third witness said he was in the parking lot on break when he saw Cedric Ford pull up, jump out of his truck and shoot somebody in the parking before running into the building with his gun.
A woman whose car was shot at by the gunman said he was wielding a 'big gun, like a machine gun,' she told KWCH.
Of note, the hulking, heavily tattooed gunman posted several pictures of him with children on his Facebook page. It's unclear if they were his children. As recently as January 16, he posted on Facebook that he was 'feeling fed up.' And in October, Ford wrote: 'It's so hurtful when you have no one to talk to about your problems.'
Offered a fellow co worker who like many regarded Cedric Ford similarly: 'He was a nice man'.
The worker told of Ford recently buying a new truck while saying there was no indication that anything was wrong. The co-worker said he talked to Ford earlier Thursday.
Hesston, a city of less than 4,000 people, is about 35 miles north of Wichita in central Kansas.
The company manufactures Hustler and Big Dog mowing equipment and employs 500 people, according to a 2013 profile in The Wichita Eagle.