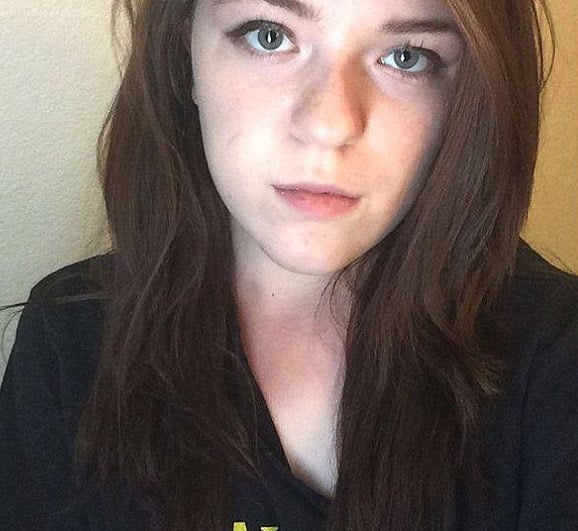 Sienna Johnson one of two Colorado 16 year old school girls accused of plotting to kill students at their suburban Denver high school has been charged with conspiring to commit murder after the teen bought a BB gun for target practice and mapped plans for an attack.
With prosecutors upgrading the teen's charges to that of an adult after plotting to take down fellow classmates at Mountain Vista High in the affluent suburb of Highlands Ranch, defense attorneys have sought a hearing in a bid to move the girl's case back to juvenile court.
During her initial hearing, prosecutors said Sienna Johnson showed no remorse, with the teen telling investigators if she were released she would try again and better hide her plans. A presiding judge in turn set the teen's bail at $1 million.
The teen's arrest came after cops were tipped off on December 12 via a text a tip program developed for schools.
Of question is whether prosecutors will move forward in charging the second teen as an adult as they now await the results of a mental health exam and other evidence. The second teen faces another hearing on January 14.
In addition to buying the BB gun, authorities said Johnson had harmed a pet and kept a journal where she drew disturbing images and wrote about the 1994 film 'Natural Born Killers,' which profiled young serial killers. In addition prosecutors told of the teen obtaining maps of the school along with the schedule of a school resource officer.
Of contention are claims by defense attorney Van Der Jagt who that the case hinges on entries in a journal that police illegally seized. The girl was keeping the journal at the urging of a therapist, images which the teen also posted on her personal blog.
'There is no direct evidence in this case of the defendant's possession of any weapons, bombs, or incendiary devices,' Van Der Jagt wrote in the motion opposing a request by media outlets to unseal documents in the case according to a report via the DenverPost. The judge did not immediately rule on whether to release documents in the case.
A regard of the teen's blog entries shows the girl struggling with self identity, the dislocation of a turbulent upbringing where she bounced between between her mother, father and grandparents' houses along with feelings of self hate and low self esteem.
Wrote Johnson in one telling passage: 'Something's not right, I'm aching I'm hurting the guilt, the pain, I need relief, I almost died on a beach, I threw up all over the sin and bathroom…'