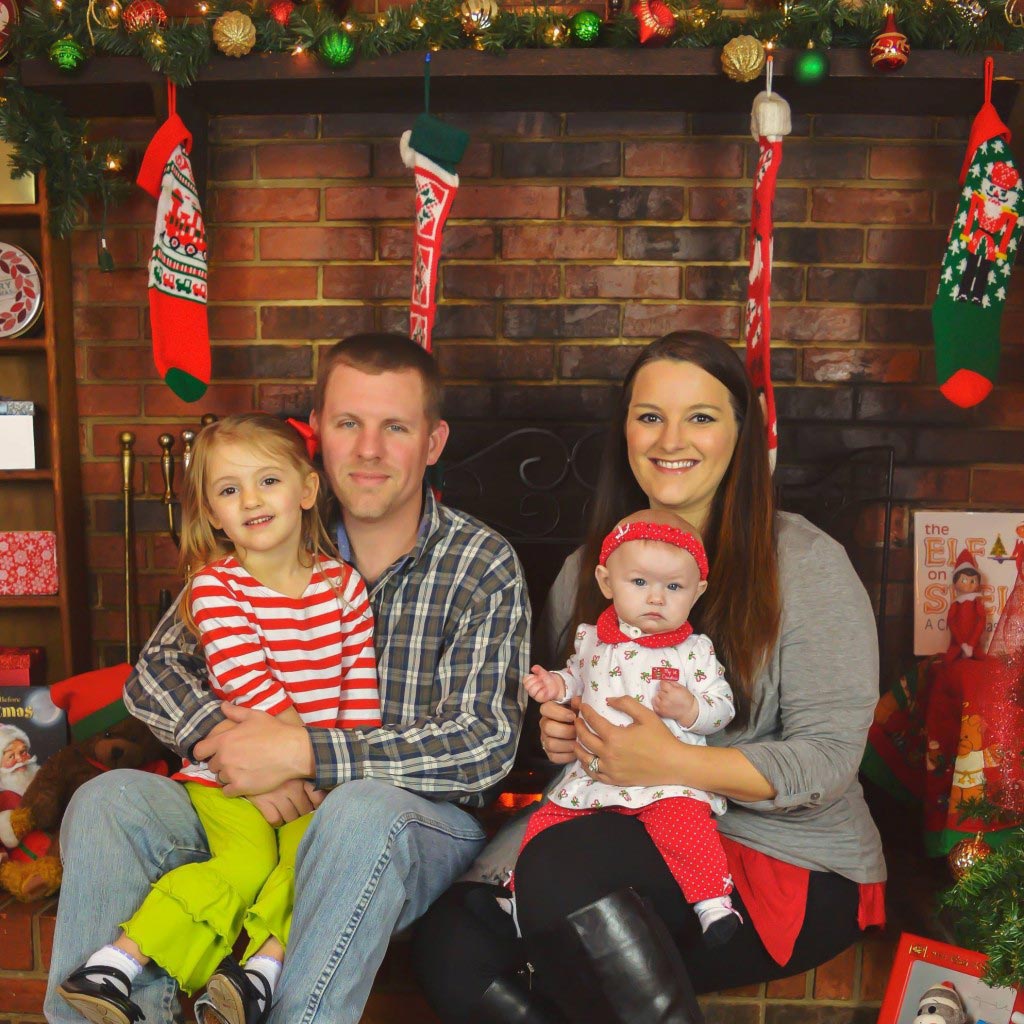 Marry Ann Landers an Alabama mother has died after overdosing on heroin after shooting up with her husband at Cincinnati Children's Hospital. 
The couple's overdose came after they traveled to the Ohio hospital in a bid to treat their 7 month's old stunted tracheal. A surgery which ironically had been a success as the parents took to celebratory 'shooting up'.
The woman's death has since led to her husband, Wesley Landers being arrested after he was found unresponsive next to his wife and their baby daughter, Lucy. At the time of the man's discovery, Landers was discovered with a multiple needles, including one which was still in his arm along with a handgun in his pants pocket.
The 32 year old husband, a railroad technician only survived the overdose after being rushed to the University of Cincinnati Medical Center for treatment, where he was arrested for possession of drugs and for carrying a concealed weapon, according to a report via Cincinnati.com.
A presiding judge offered to lower the man's bond from $500 000 on account of his wife's death and that the fact that their daughter was alone in hospital.
The couple, from Trinity, Alabama, had been at the Cincinnati children's hospital for tracheal reconstructive surgery for Lucy, who had been born with a smaller than normal windpipe, according to a post the mother's Facebook page in which Mary Ann Landers sought donations for her daughter's upcoming operation.
Read a post on gofundme (since removed): 'Any help would be greatly appreciated for expenses while up there,'
'Even if all you can do is pray, we can use that too!!'
Pled the mother of more than one on one recent Facebook post: 'God please let my little Lucy be healed by your hands next week!'
Addressing the husband's less than exemplary appearance and state of mind during court proceedings, Judge Curt blamed the 'tragedy of heroin addiction' for the death and arrest of two young parents.
Telling: 'If the heroin epidemic has exhibited itself in a more tragic form, I haven't seen it.'
Offered Hamilton County Coroner Dr. Lakshmi Sammarco: 'Once somebody is in the throes of addiction, I think they lose who they are and become something else… somebody else.'
Deaths from heroin addiction have nearly quadrupled in the U.S. between 2002 and 2013, according to the Centers for Disease Control.