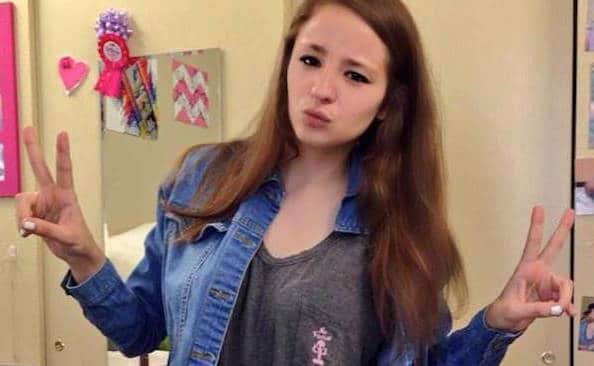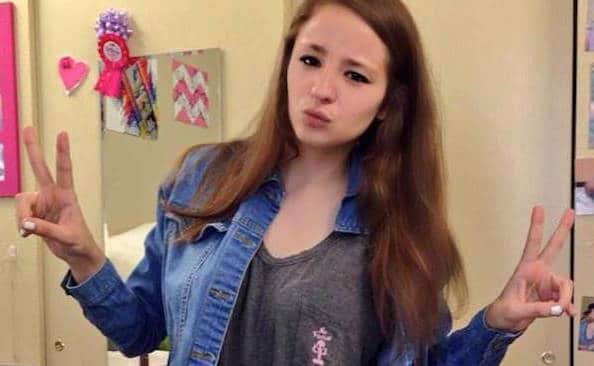 Eric Jamal Johnson has been arrested and charged in connection to new year's day road rage shooting murder of 20 year old sorority sister Sara Mutschlechner after fatally shooting the woman in the head as she drove friends home from a party.
Subsequent to the University of North Texas student's shooting death, Johnson fled the scene before his capture 5 days later in Yuma, Arizona.
Sara Mutschlechner's untimely death came after after the alleged assailant fired a series of shots from a black SUV after pulling up to the college junior as she drove through Denton, Texas, in the early hours of New Year's Day.
'I want to fxck you' Cpl Eric Jamal Johnson arrested over Sara Mutschlechner death
According to a report via the dailymail, shots were fired as both vehicles drove through the intersection at West University Drive, before Johnson allegedly fired shots into his victim's head. At the time, Mutschlechner had been the designated 'sober' driver chosen to drive her friends home.
Not understood is why Eric Jamal Johnson targeted the girl or whether the incident was just a random violent act at the hands of a maladjusted individual?
At the time of the shooting, cbsnews reported there being to be five to six African-American males in the suspected vehicle. It was later disclosed that up two individuals in the black SUV had been at the same party that the victim had been at earlier that evening.
Responding police found the TV and film studies major lying on the ground. 
In an interview with Fox 4, the parents of Mutschlechner said their daughter had dreamed of being a film director or producer.
The girl's father, Clay called the killing 'senseless and tragic', adding: 'We're all going to miss her. Some people don't get to have their kids 20 years. We have to be blessed with what we've had with our time spent.'
Added the girl's mother Gloria: 'All I could think about was her and this horrible thing that happened to her. She did not deserve this.'
Pursuant to the shooting, Mutschlechner, philanthropy chair of the school's Zeta Tau Alpha chapter, was taken to hospital and placed on life support before being pronounced dead hours later on January 1. 
Paying tribute to Mutschlechner on Saturday, her sorority – Zeta Tau Alpha – posted on Facebook: 'Our thoughts are with the sisters, family and friends of Gamma Phi Chapter (University of North Texas) member Sara Mutschlechner, who passed away in a tragic accident this weekend.'
The post quoted chapter president Jordan Roberts, who said: 'Each and every one of our lives at the Gamma Phi Chapter of ZTA has been touched by the spunky, selfless attitude of our beloved sister, Sara.  
'She is by far one of the most spirited, honest and fun-loving people I ever had the privilege to know. She will truly be missed.' 
According to her LinkedIn page, Mutschlechner had done some volunteer work for the American Cancer Society.
She had also worked as a waitress and made a short horror film as she explored film-making.  
UNT spokesman Margarita Venegas told ABC: 'The university is saddened by the loss of one of our community members. Our thoughts are with Sara's family and friends.' 
A candlelit vigil was held at the school on Saturday night. 
Since Sara Mutschlechner's death, one of her organs has been donated to a fire burns victim.