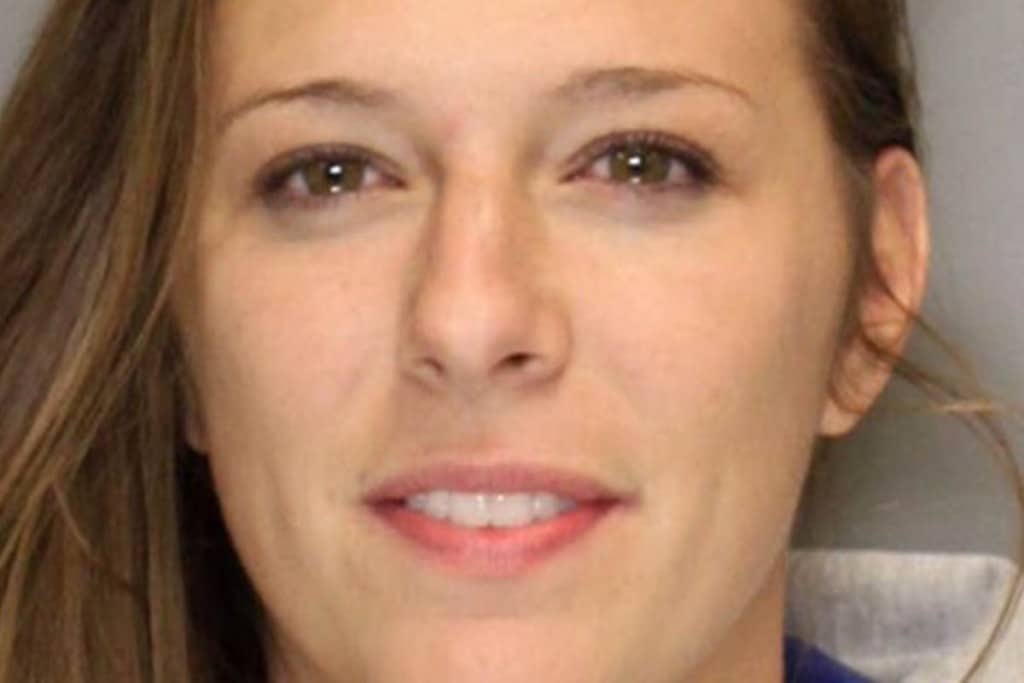 Things are no longer a laughing matter for for former lingerie football player and Hooters waiter Abigail Lee Kemp after the jewelry thief alleged to have stolen as much as $4 million during a series of high profile crime sprees made her first court appearance today following her arrest on Saturday.
The 24 year old's court appearance came after a string of robberies which allegedly began in April 2015 all the way until her last hold up on January 4 in Mebane, North Carolina. The brazen heists, at last count, six, all took place in the south, including, Georgia, Florida, South Carolina, North Carolina and Tennessee.
The last heist according to FBI investigators involved the woman holding up store employees at gunpoint, zip-tying their hands before robbing the store.
Abigail Lee Kemp's arrest came on Friday in the Atlanta suburb of Smyrna, Georgia, following tip-offs from members of the public after recognizing the woman after surveillance video of the model jewelry thief  began making the rounds.
At the time, callers told of noticing Kemp 'wearing expensive jewelry'. 
Yes kids, what was Abigail Lee Kemp thinking?
Appearing in court, disheveled and in tears, friends of the woman interviewed by NBC told how Kemp liked to be the 'life of the party' along with telling,  'when she was there you knew it was a good time'. 
While friends painted a gregarious picture of the lingerie model , cops described the scantily-clad brunette girl seen striding through jewelry stores in as little as a vest top, shorts, and a pair of gloves – grabbing bags' worth of jewels as a high profile dangerous woman.
Kemp's brazen feats would defy national imagination after the woman didn't bother wearing any masks or make much of an effort to cover her tracks. In each of her heists, the woman used her own phone along with a relative's car. Which raises the question is Kemp just plain stupid, vain, beyond arrogant and contemptuous or was she secretly hoping all along that she would be caught? 
Remanded to next appear in court on Thursday with a court appointed federal public defender, the FBI also told of taking in a second party into custody in connection to the jewelry heist, Lewis Jones III. Jones is said to also be wanted in connection with two armed bank robberies committed last summer in DeKalb County, Georgia.
If found guilty, Kemp faces 20 years in jail.