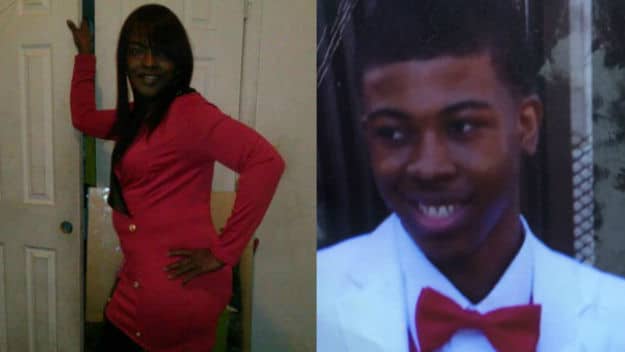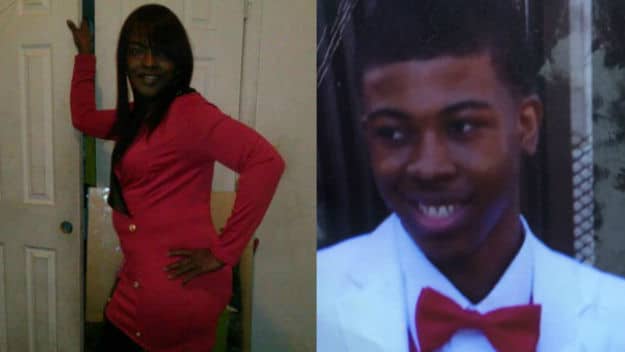 Uproar has ensued after Chicago cops killed Betty Jones and Quintonio LeGrier upon responding to a domestic disturbance call Saturday morning at 4.30 am.
The deaths of LeGrier, 19, who had earlier threatened his father with a metal bat along with a downstairs neighbor, Jones, a 55 year old mother of five who had come to the father's aid has since led to the two families demanding answers, claiming police acted with disregard and haste, especially as neither party were armed when responding police arrived.
Upon responding to a disturbance call at a West Garfield Park apartment complex, cops told of being 'confronted by a combative subject.'
In turn a Chicago policeman opened fire, in the process killing Quintonio LeGrier, an engineering student at Northern Illinois University along with Bettie Jones who had attempted to intercede in the family dispute.
Told the son's father, 47 year old Antonio LeGrier upon rushing downstairs after hearing a hail of gunfire: 'He was yelling, "no, no, no."'
'In my opinion, he knew he had messed up. It was senseless.'
'He knew he had shot, blindly, reckless into the doorway and now two people are dead because of it.'
Quintonio LeGrier, NIU student killed in police-involved shooting in West Garfield Park https://t.co/JWR8PY0dfW pic.twitter.com/VO54vYgiYa

— Chicago Tribune (@chicagotribune) December 26, 2015
The boy's mother, who wasn't home at the time of the shooting told how her son had been struggling with mental illness, whilst reproaching police for their heavy handed use of force.
Forensic evidence showed the teen shot no less than seven times.
Told Janet Cooksey: 'We're thinking the police are going to service us, take him to the hospital. They took his life,'
Reiterated the disparaged mother, 'he didn't have a gun. He had a bat.'
Adding: 'They did tell me he was shot seven times. That's a bit much. That's a bit much,'
'I don't take all of that. My son only weighed about 150 pounds. … Why do you have to be shot that many times? Why? If the police is trained in the field, then how, they're just handling the situation by killing people?'
Commenting on her mother's death, Latisha Jones told how her mother had been asked by LeGrier's father to keep an eye out for responding officers, when suddenly she heard gunshots as her mother stepped out to greet responding cops.
Told the daughter who discovered her mother bleeding from the neck in the building foyer landing: 'She wasn't saying anything,'
'I had to keep checking for a pulse.'
Jones' relatives believe the mother of five was behind LeGrier, somewhere near the entrance to her apartment, when she was shot by mistake.
Ironically the shooting came hours after Betty Jones hosted an 'excellent Christmas' for about 15 family members according to her brother Melvin.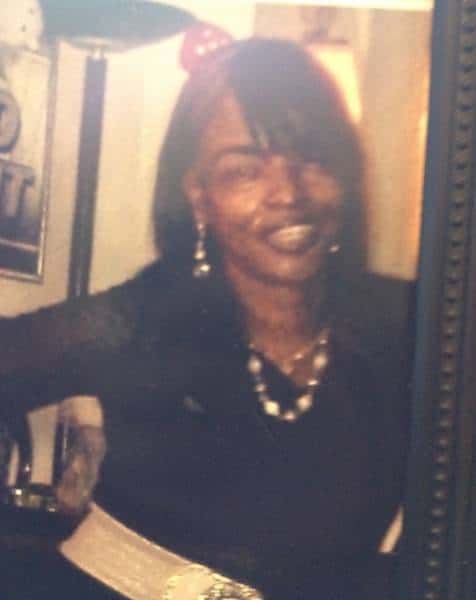 Told the fallen woman's brother, Melvin Jones: 'There are so many questions and no answers,' 
'I'm numb right now. Right now there's a whole lot of anger, a whole lot of tears. … I don't have time to feel. I have a funeral to prepare.'
Before arriving at the scene, the officers were told by a dispatcher that the domestic disturbance involved a teen wielding a baseball bat.
'Male caller said someone is threatening his life,' the dispatcher said, according to police audio obtained by the chicagotribune. 'It's also coming in as a domestic. The 19-year-old son is banging on his bedroom door with a baseball bat.'
The shooting deaths has once again raised questions as to police interaction within the community, particularly the African American community, after the 2014 shooting death, of another black young man, 17-year-old Laquan McDonald.
The death of McDonald, caught on dash-cam video sparked national protests and led to the firing of the city's police chief, Garry F. McCarthy along with Officer Jason Van Dyke being charged with first-degree murder.
To boot the Chicago Police Department is now the subject of a federal civil rights investigation.
Since the shooting, police have released few details, only to say in a statement, '11th District Harrison officers responded to a domestic disturbance on the 4700 block of West Erie St. Upon arrival, officers were confronted by a combative subject resulting in the discharging of the officer's weapon, fatally wounding two individuals. The matter remains under investigation and all further inquiries can be directed to the Independent Police Review Authority.'
Told LeGrier's mother emphatically: 'Are we gonna get protected or is the police just gonna keep taking lives?'
'I mean, who's gonna answer these questions?'
To date the office of Mayor Rahm Emanuel has yet to respond to the latest fiasco…