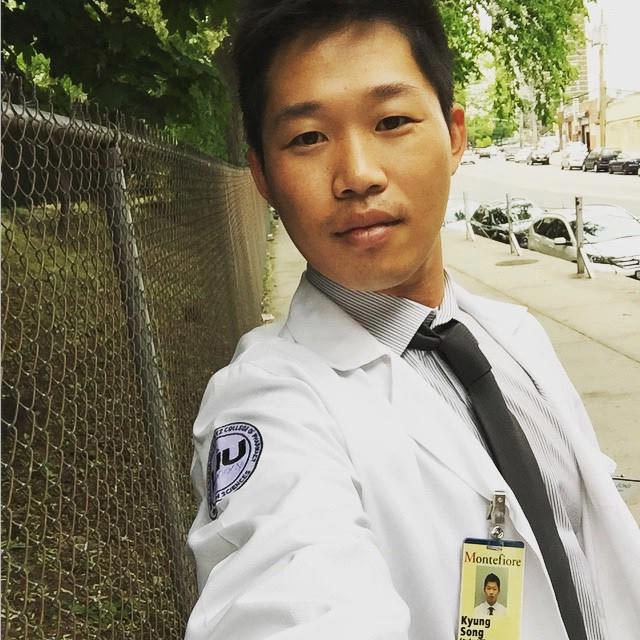 Nara An has been identified as the woman killed at the hands of her fiancé, Island Park, Long Island man, Kyung Song a pharmacy student who crashed into the back of a bus after speeding drunk in his Porsche.
Tragically the 24 year old woman's death came moments before when she pleaded with Kyung Song, 29, to slow down as the man sped along in Flushing, Queens before colliding into the back of a bus along Sanford Ave.
'I want to kill myself,' Kyung Song fatal Porsche driver kills passenger girlfriend
The revelation comes as the man has now conceded that the woman who he had initially called 'Alice' had begged him to slow down as he revved up his $64 o0o prized Porsche Cayman coupe after a night out of drinking.
At the time the couple were driving home when Song lost control of the sports car he took great pride in. Images of which the man often posted on his personal Facebook page and that of Porsche fan page group, Porsche Cayman Club.
Witnesses arriving at the scene would describe a scene of carnage as the woman who took the brunt of the collision on the passenger side was thought to have died at impact.
Interviewed by cops, the man told he was only driving 33 mph in a 25 mph zone when his 'tires slipped'.
Cops accused Song of having 'bloodshot and watery eyes,' with breath smelling strongly of alcohol.
Song's blood alcohol content allegedly tested at .176, more than twice the legal limit, following the crash. He later refused a blood test until a court order was issued.
Porsche slams into parked school bus in deadly #Flushing crash https://t.co/skQGfpQloq pic.twitter.com/j72KGtPetL

— QueensCourier.com (@queenscourier) December 18, 2015
Of note, court documents show Song was previously charged with drunken driving in 2008. He pleaded guilty and paid a $1,000 fine in that case.
Appearing in court Friday night, Kyung Song was charged with DWI and vehicular manslaughter and held on $750,000 bond or $500,000 cash bail.
After the horrific wreck, Song tried to kill himself by wrapping a string from his hooded sweatshirt around his neck.
At his lawyer's request, he was placed on suicide watch. He is due back in court Jan. 7.
An was reportedly working at a cafe called Sagwa Namo Inc. in Queens.
Cops said she was in the U.S. visiting with her fiancé, who also lives in Queens.