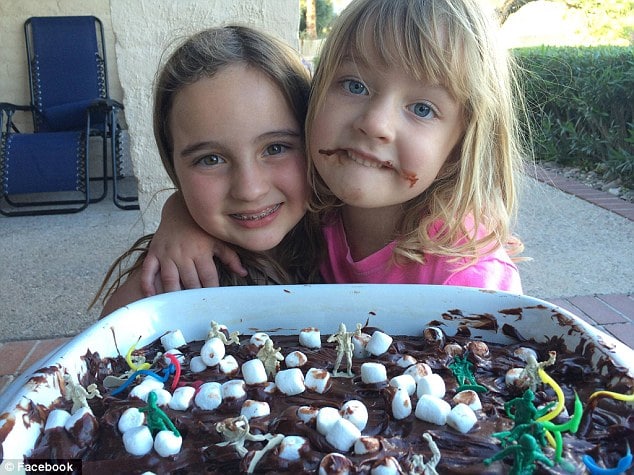 Levi Parker a 37 year old Tucson, Arizona father, Wednesday evening, fatally shot his two daughters, Mackenzie and Haylee, aged 8 and 5, respectively before turning the gun on himself.
Rushed to hospital, the father a defense contractor who served in Arizona's Army National Guard would die the following morning after being put on life support.
The deaths come shortly after the daughter's mother, Stacy Flowers Parker, called 911 just before 7pm Wednesday after receiving a threatening phone call from her estranged husband, whom she had been fighting for custody.
Deputies responded to Levi Parker's home in the 5700 block of North Kolb Road and spoke with him from outside the front door. They then heard a gunshot and forced entry into the house.
Inside, they came upon Parker and his daughters — 5-year-old Haylee Parker and 8-year-old Mackenzie Parker, all suffering from gunshot wounds.
The older girl was pronounced dead at the scene and the 5-year-old later died at Banner University Medical Center.
Levi Parker was taken to the same hospital with a gunshot wound to the head and was pronounced dead at around noon Thursday.
According to a report via Tuscon News Now the children's parents had been separated since September, with Pima County Sheriff Chris Nanos confirmed that the couple were having legal problems.
Ominously, Sheriff's Department spokeswoman Deputy Courtney Rodriguez told on the night of the murder-suicide Wednesday, the girls' mother told law enforcement officials that her husband said that was the last time she would hear from her children.
'This is tough,' Nanos said. 'It's a couple hours before what's supposed to be the best day in the world for little kids… our community lost two little ones,' reported KVOA.
The girls' aunt, Joan Parker, told the Arizona Daily Star that Parker was trying to get custody and that he was unhappy his wife had a new boyfriend.
'He did not want another man with his girls,' told the aunt.
Adding: 'I personally think he's been through so much in the military, almost 15 years. He could have developed PTSD or some kind of mental condition.'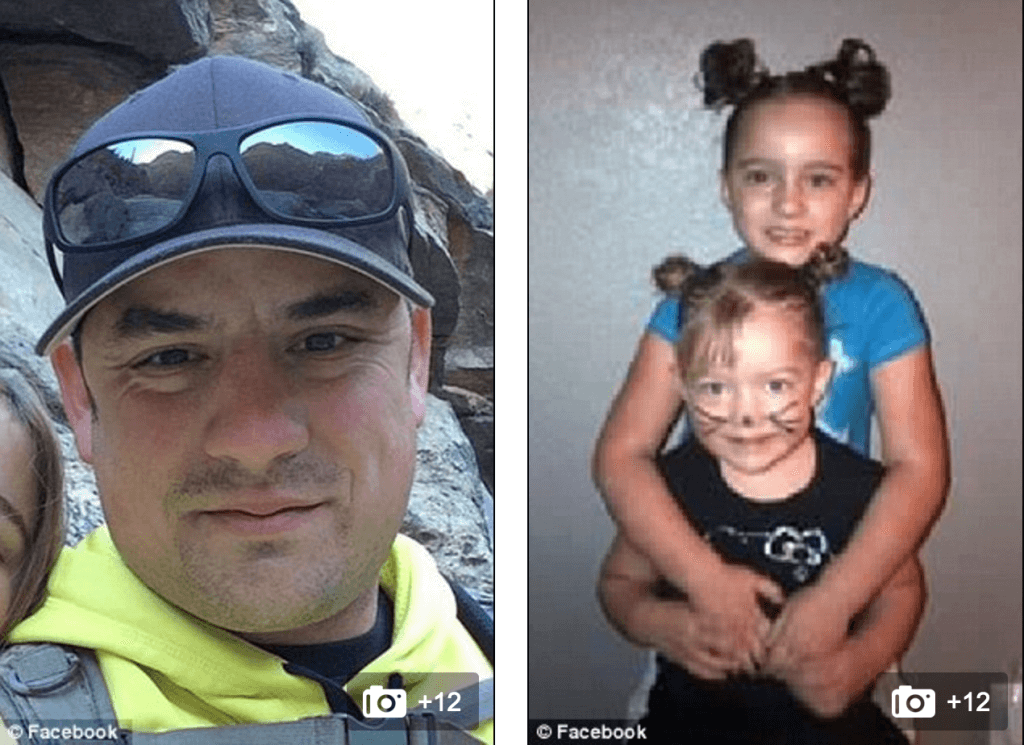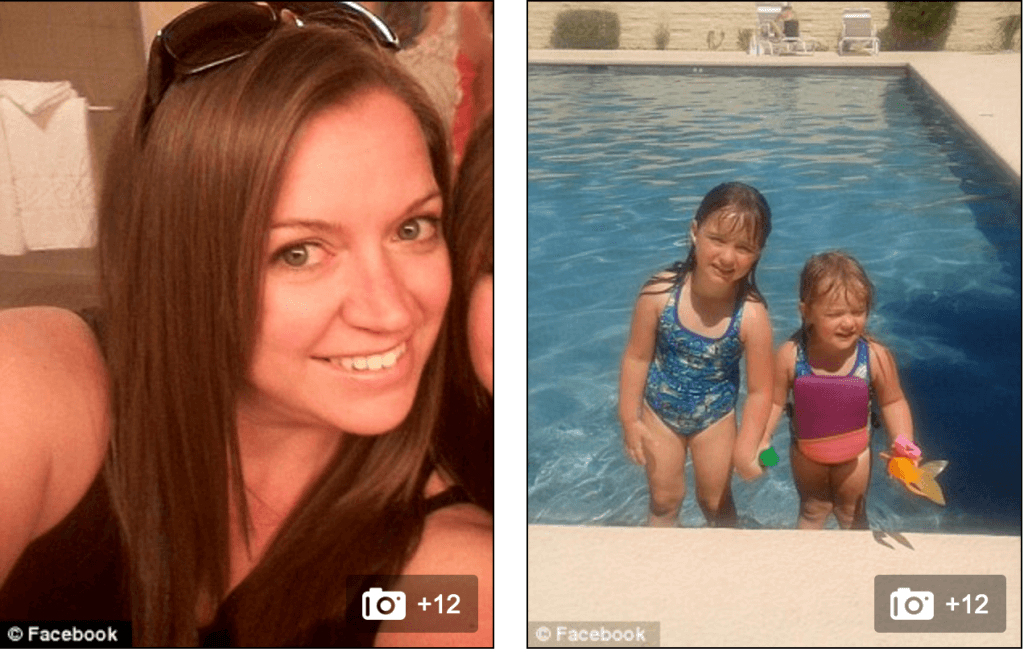 Ironically the deaths come less than a month after the father, Levi Parker, shared on his Facebook page his daughter Mackenzie's handwritten Christmas wish list.
The list included the 8 year old daughter asking Santa Claus to bring her, among other things, a horse; a guitar; a hamster of gerbil; 'a paw print of rudolph'; some dark chocolates; a sewing machine and fabrics, and cooking supplies.
Parker's LinkedIn page shows that the married father-of-two worked as a manager at Raytheon, a major defense contractor manufacturing weapons and military electronics, and served as sergeant first class in the Arizona Army National Guard.
Responding to the tragedy, the children's relatives released a statement on Thursday saying: 'Please keep our family in your hearts and prayers in our unimaginable grief.' 
Several local businesses and organizations, including two different funeral homes, have come forward offering their services to the girls' family.