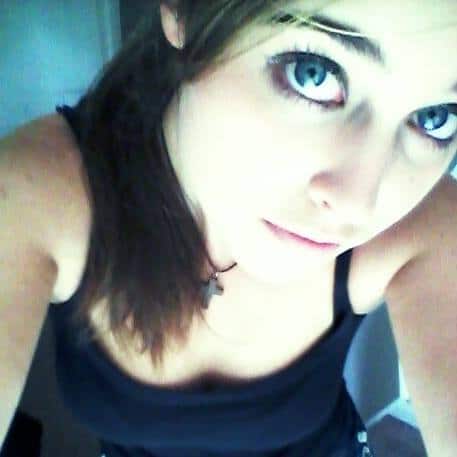 Ivie Jade Adams a 17 year old Georgia teenager has been charged after stealing her mother's car, wiping out her bank account and going on a three state crime spree.
According to a report via WSB TV the teen went on a rampage after sneaking out of her home and driving off in her mother's car from Milton.
From there, the would be 'Bonnie and Clyde' picked up her boyfriend and withdrew cash from her mom's bank account, before the pair then drove to Jacksonville, where they ditched mom's car only to steal another vehicle, before heading to Alabama.
'You having fun yet boyfriend? I know I am!'
Told Lt. Charles Barstow, of the Milton Police Department: 'It would appear from what we recovered from the mother's vehicle down in Jacksonville that they were entering other automobiles, either on their way down there or while they were in Florida.'
Police have charged Adams with multiple felonies, including auto theft and financial credit card fraud.
Sheriff's deputies in Dothan, Alabama, arrested the couple last week.
Police have not yet charged Adams' underage boyfriend in Georgia, but said that could change if new evidence surfaces.
Of note, neighbors described Adams as a 'nice girl' who was 'no trouble at all.'
Reiterated next door neighbor, Claude Banks: 'Never got in no trouble. Straight home from school. No trouble at all,'
'Very sorry for her mom. Praying for her mom and hope that Jade is OK.'
Images via facebook