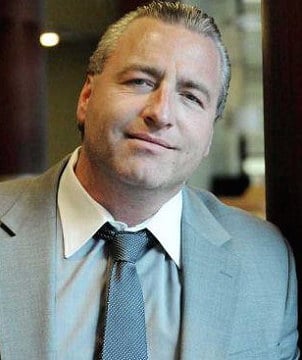 NY real estate developer Glen Nelson has died after losing control of his $200 luxury Lamborghini Murcielago after slamming into a utility poll in Long Island.
The 48 year old man's death comes as Nelson was driving eastbound on East Broadway near High Street in Port Jefferson Sunday afternoon when his Lamborghini Murcielago 2008 suddenly veered off the roadway, slamming into the pole. Emergency services rushed to the scene.
Glen Nelson, of Belle Terre, was then taken to St. Charles Hospital in Port Jefferson, where he was pronounced dead.
There were no other vehicles involved in the incident and no other injuries according to a report via cbslocal.
Pictures showed the car's crumpled front end and roof after the crash with the vehicle's windscreen shattered on the ground.
The crash also caused a power outage to 15 customers in the local area, however a PSEG spokesman said utility workers restored supplies a few hours later.
Detectives from the Sixth Squad of Suffolk County Police are investigating the cause of the crash.
The vehicle was then impounded for a safety check.
The Lamborghini Murcielago is described as a mid-engined super sports car with a low slung body and scissor doors.
A report via the realdeal describes Nelson as the founder of Long Island-based Matrix Realty Group, a real estate investment and management company with holdings throughout the U.S., in 1993. The company's properties include suburban office parks in Connecticut, Alabama and Long Island, according to its website, as well as residential communities across the country.
At present it is not necessarily understood how Glen Nelson came to lose control of his Lamborghini….
Port Jefferson,NY: UPDATE: Driver of 2008 Lamborghini Murchielago killed after hitting utility pole on E. Broadway. pic.twitter.com/FpZ99fJAP0

— Fully Involved Media (@FullyInvMedia) December 20, 2015
Port Jefferson, NY- Driver of Lamborghini dies in high speed crash on East Broadway in quiet village. pic.twitter.com/qjPNJghM1h

— Stringer News (@Stringernews) December 20, 2015