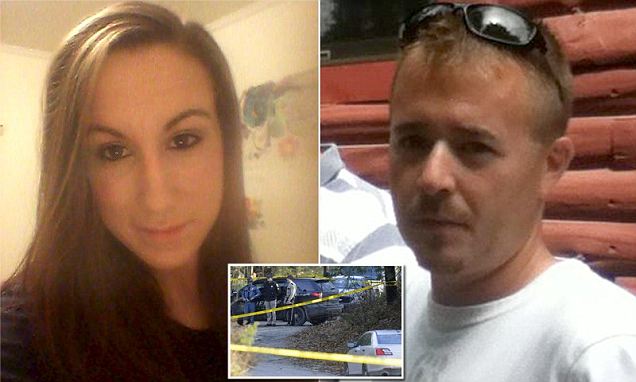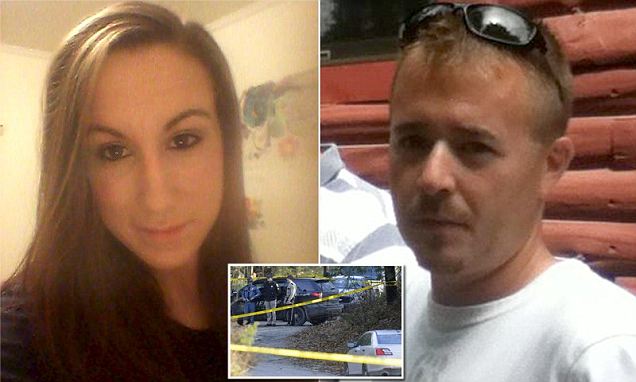 Authorities have sought to retrace the steps of Maine couple, Eric Williams, 35 and Bonnie Royer, 26 who were found dead in a parked SUV less than a mile from their home, Christmas morning.
The couple who lived together in Augusta, were found in Manchester just after 4am Friday morning.
Upon the results of an autopsy earlier on Saturday, cops ruled their deaths a double homicide, the result of fatal gunshot wounds.
To date police have declined to comment extensively on the couple's murder, with questions raised if the SUV the couple were found in belonged to them.
According to a report via the Kennebec Journal, one of the victims called 911 at around 3.30am Friday morning from an isolated dirt road near a number of sand and gravel pits.
Soon after, responding police found the boyfriend and live in girlfriend dead under what they have since deemed 'suspicious' circumstances.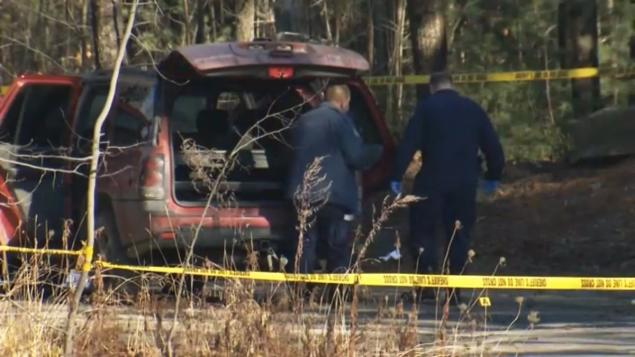 During a Friday press conference, Lt Jeffrey Love, of the state police major crimes unit, told of finding Eric Williams in the driver's seat and Royer in the front passenger seat.
Nevertheless the cop would refuse to tell which of the pair had called 911 or whether at the police were searching for any suspects. In essence implying speculation prior to the release of today's autopsy report the couple perhaps taking their own lives.
Told Love: 'It's too early to draw any conclusions,'
'We have called it a suspicious death at this point, but we need to gather more information.'
Somerset County police dispatch logs show a complaint was made at 3.34am about shots fired in the same location.
Stephen McCausland, a spokesman for the Maine Department of Public Safety said detectives spent Saturday interviewing friends and family of the couple, with police continuing to seek anyone who had contact with them on Thursday and Friday.
Williams had the nickname "Chunkie," including it on his Facebook page. He grew up in Augusta and had been a manager at Kellermeyer Building Services until sometime this year.
Williams, like Royer, went to Cony High School in Augusta. He also attended Kennebec Valley Technical College, studying electrical line work.
The wooded and remote area off of Sanford Road where the couple was found is a few hundred yards away from the intersection of Mt Vernon Road and Summerhaven Road, which runs from Manchester to Augusta. The road is a popular site for bicyclists and all-terrain vehicle riders.
State police have told of receiving several tips from the public with detectives planning to follow up on calls received. Anyone with information on the couple is asked to call state police in Augusta at 624-7076.
It is not necessarily understood who or why anyone would have wanted the couple dead…