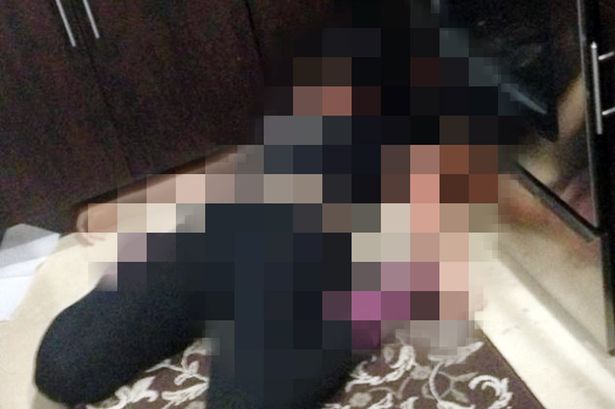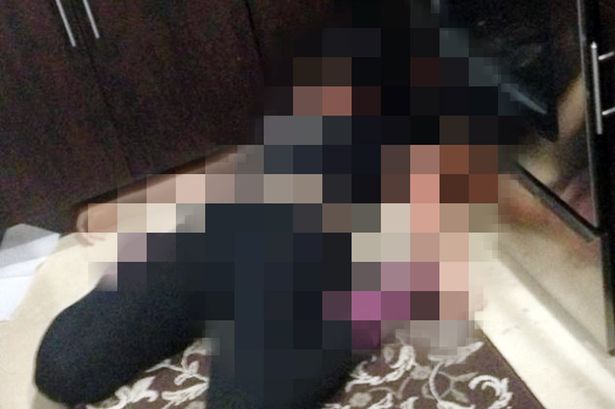 A defense lawyer for Derek Medina, the man who posted a gruesome picture of his dead wife on Facebook (see picture below) shortly after murdering her in 2013 has told today their client did so out of self defense.
Wrote Medina a noted Miami based amateur boxer on Facebook in a shocking post at the time: 'I'm going to prison or death sentence for killing my wife love you guys miss you guys take care Facebook people you will see me in the news' my wife was punching me and I am not going to stand anymore with the abuse so I did what i did I hope u understand me'
Corroborating the assertion that Jennifer Alonso, 27 was abusive towards Medina and that the 'battered spouse' had merely acted in self defense (and if so why post a picture of her dead body on social media?), defense attorney, Saam Zangeneh said Medina had no choice and was forced into taking action 'because he lived in fear of her drug abuse, violent tendencies and even Satan worship.'
Appearing at Miami-Dade Circuit Court in a pre trial meeting, AP reports attorney Zangeneh telling he seeks to introduce evidence that Alfonso was an 'avid user of synthetic drugs such as Ecstasy, that she battered her husband and that she was deeply involved in the occult and Satan worship.'
On the evening of her death, the lawyer claims Alonso initiating a fight with her husband, which escalated with the wife coming after the man with a knife, which in turn led to Medina shooting Alonso dead.
Reiterated the lawyer: 'She initiated a confrontation. My client tried to calm her down.'
Of note, at no point in Medina's shocking facebook post did the man mention that his wife came at him with a knife, instead only telling that she had been 'punching' the boxer.
The district attorney's office in turn countered Zangeneh's claim arguing that Medina's success as an amateur boxer would have preempted the man's wife as being a legitimate 'threat to her much larger husband.'
The AP report also mentions allegations 'that Medina had years earlier told a friend he would kill Alfonso if she ever tried to leave him,' which may have been her plan.
Ironically, Medina, who described himself as a property management supervisor and an actor was also a self-published author, writing e-books with titles such as How I Saved Someone's Life and Marriage and Family Problems Thru Communication [his late wife gave this book a glowing review on Amazon
]and How a Judgmental and Selfish Attitude Is Destroying the World We Live in Because the World Is Vanishing Beneath Our Eyes.
Jury selection begins Tuesday. Prosecutors are not seeking the death penalty, with Medina facing life in prison if convicted.