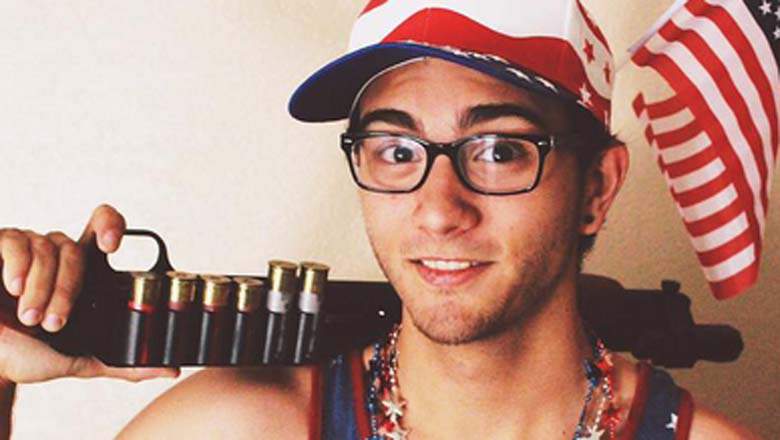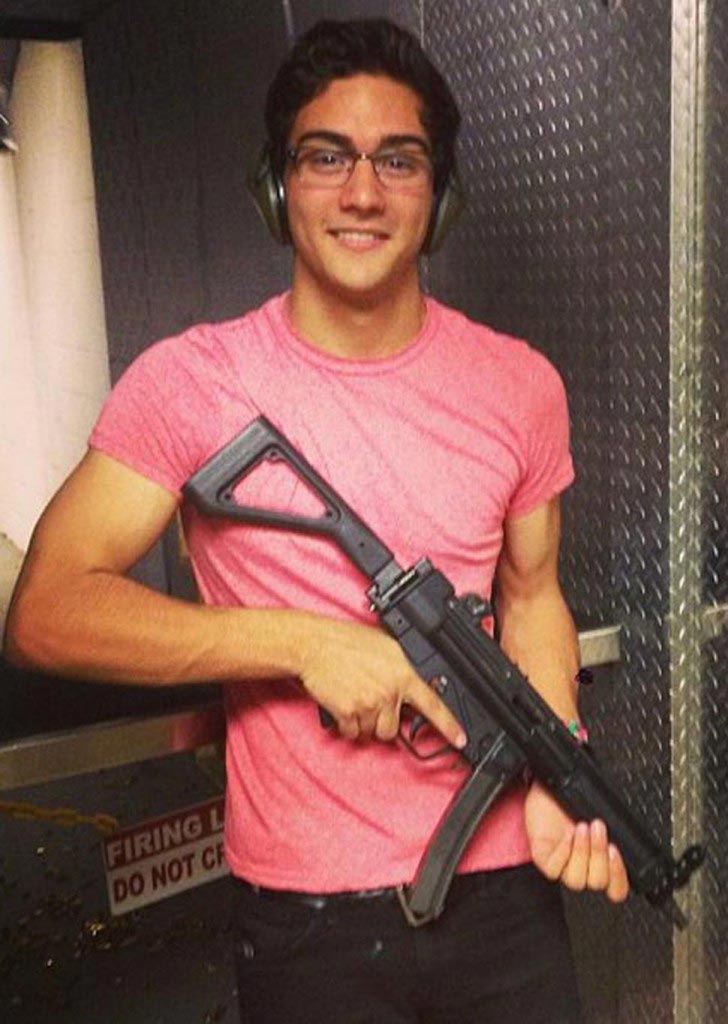 Court documents released Friday afternoon have revealed Northern Arizona University gunman, Steven Jones, accused of killing a fellow freshman and critically injuring three others, telling that he retaliated after being punched in the face.
In a report via news10, Jones told cops several people approached him and two of his friends as they were outside a residence early Friday. He said a fight ensued and he was punched in the face. Why he and his two friends were approached is yet to be understood.
Jones says from there he was chased by several others as he ran to his car and then he yelled at them that he had a gun.
As two people approached him, Jones says he shot both of them. Witnesses say the victims were about 10 feet away.
Jones told police that he used a flashlight affixed to the gun to illuminate the area before firing.
Witnesses say none of the victims appeared to be armed when Jones retaliated with lethal violence. Of question is if Steven Jones believed his immediate well being and life to be in imminent danger?
Our thoughts are w/ victims of this morning's shooting at @nau. Updates. http://t.co/919r6CCR0o #NAUStrong pic.twitter.com/QmOrtrYfKm

— ABC15 Arizona (@abc15) October 9, 2015
University officials said Steven Jones was arrested immediately after the shooting after the death of Colin Brough and the shooting injury of three other Delta Chi fraternity brothers, including, Nicholas Prato, Kyle Zientek and Nicholas Piring. All of whom are expected to survive.
Jones now faces one count of first-degree murder and three of aggravated assault.
Since the shooting, Delta Chi executive director Justin Sherman told that all four victims were members of the fraternity. Sherman also said the suspect was not a member. Questions had  been raised initially as if the violence erupted after a confrontation with the fraternity chapter itself, an assertion Sherman denied.
Yet it's the question of whether Jones reacted in an instance of self defense that has stirred debate, with a prosecutor according to a report via newsday telling there is no indication of self-defense.
Deputy County Attorney Ammon Barker said Steven Jones could have easily walked away from but instead chose to retrieve his gun and 'went back into the fray.'
Responding to the shooting, Ryan Jernegan, of Woodbury, New Jersey, said his cousin, Colin Brough, was 'the happiest person that you probably would ever meet.'
Jernegan says he and Brough were close growing up and reunited during a chance meeting in Las Vegas in June.
In the aftermath of the shooting, friends and fellow students have been dropping off bouquets of flowers outside the Colorado family home of the Northern Arizona University student killed at Jones' hands.
A judge has since set a $2 million cash-only bond for the NAU shooter alleged to have murdered one student and critically three others.