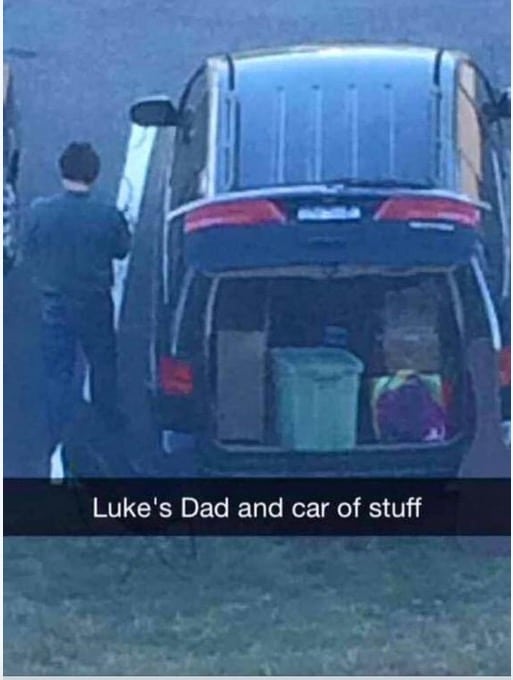 Luke Gatti, a University of Connecticut student and current poster boy of self entitled frat behavior has been expelled following his arrest over an incident involving the drunken student remonstrating over a bacon-jalapeno mac and cheese gone wrong.
In the video which soon went viral (naturally…) an unhinged Gatti is seen incessantly demanding that an on campus cafeteria manager serve him his meal before shoving the worker when he didn't get his way.
'Just give me some f—— bacon-jalapeno mac and cheese,' the irate 19-year-old said, after calling the manager an 'idiot' and worse — and scoffing at the worker's warnings that he was at risk of getting expelled for walking into the cafeteria 'with an open bottle of booze.'
When the manager told Gatti to 'think' and told him to leave, the teenager warned him 'you're going to look like a f—— tool.'
Moments later the ingrate finds himself being pinned on the floor by another cafeteria worker.
Gatti, who is from Bayville, L.I., now faces charges that include breach of peace and criminal trespass. He was seen packing up and leaving the campus Tuesday following a report from barstoolsports saying that the ingrate had been expelled.
Whilst the school declined to make any comments, the nydailynews reported Wednesday evening our collective ray of sunshine was officially still enrolled at UConn as the student may have to go through a disciplinary process.
A report via Death and Taxes cited a number of student tweets reporting Gatti's purported expulsion earlier today, see below.
But practice does make perfection.
According to a report via the Only in the Republic of Amherst blog,  our collective sweetness found himself getting involved in another spectacle whilst enrolled at the University of Massachusetts in Amherst, Mass the year before.
Once again the youth's big mouth and belligerence (future master of the world … never mind) led to Gatti being arrested and charged with disorderly conduct over Labor Day 2014 as cops descended to shut down a party gone wild.
Refusing to leave, Gatti yelled 'f— you' and the N-word at Detective Richard MacLean, who is white.
But it gets better.
Gatti was busted a second time that September at another out-of-control party and charged with disorderly conduct, assault and battery on a police officer, MassLive.com reported.
Told Judge John Payne at Eastern Hampshire District Court at the time: 'I'm a little concerned you're going to pull a trifecta before the month is over,'
Indeed  and how …