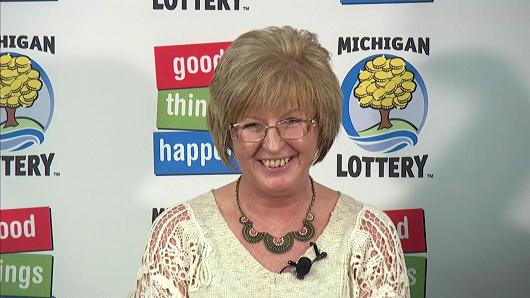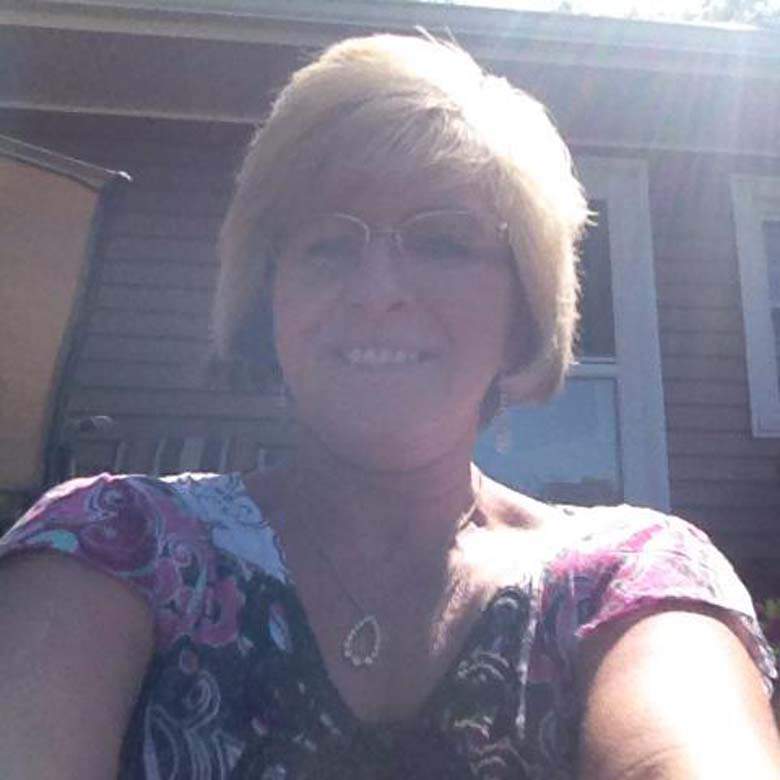 Julie Leach, a 50 year old Three Rivers, Michigan factory supervisor has told she intends to 'automatically' quit her nasty 'nasty dirty job' after winning the $310.5 million Powerball jackpot.
Until her recent win, Leach had been working for fiberglass factory, Aquatic when after having a 'really bad night' at work when she went to a McDonald's drive thru to get dinner, and decide to check her usual weekly lottery numbers.
To her shock Leach found she had won the jackpot, having picked the winning numbers of 21, 39, 40, 55 and 59, along with a powerball of 17, with Leach since electing to take a lump sum payment of $197.4 million, or $140 million after taxes.
Told Leach via Fox 17: 'About 6.30 at night I stopped to get my coffee and got $20 worth of lottery tickets and just went to work.
'I was having a really bad night so I went to McDonald's for lunch and thought I might as well check my own numbers while I'm sitting her and that's when I realized I was the winner.
'I didn't believe it so I had to go back to work and confirm with a couple of people.' 
Told Leach's partner of 37 years who works at a metal casing factory via Detroit Free Press: 'I said, "You're kidding me, get out of here." I thought I was dreaming. She goes "no, we won it." 
'I had to look at it. I looked on her phone, grabbed my phone, pulled the website up. I just couldn't believe it.'
'I said, "I really need to go back to bed to get up for work." She said, "You don't ever have to go to work."'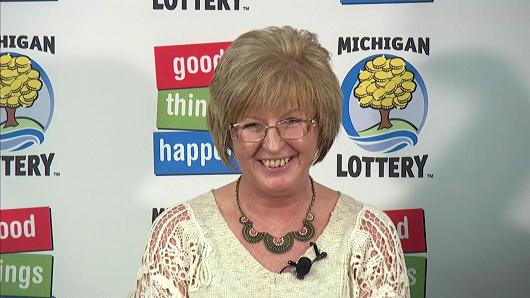 Meet Michigan's newest multi-millionaire! #Powerball winner, Julie Leach, from Three Rivers! #MichiganLottery pic.twitter.com/mHYWBDYZnY

— Michigan Lottery (@MILottery) October 6, 2015
Since winning the power jackpot, Leach said she now plans on buying a plot of land to build houses for her and Avery and their three children and 11 grandchildren.
Leach told ABC that Avery has tried proposing to her several times in the past, but she has always refused, pointing to her friends who have gotten divorced, saying the pressure would be too much.
She added that she might be open to an offer now, but 'he would have to sign a pre-nup' first. Indeed.
Leach added that she is still in shock after her win, saying she didn't go to sleep for 'over 30 hours' after discovering her windfall.
Reiterated the soon to be ex factory supervisor: 'I'm going to take care of my kids. I don't want them to work the way I had to work and deal with the things I had to deal with in life. 
'I want to make it a good life for them and take care of them.'
The woman added that she regularly bought around $20 of lottery tickets, and ups that if the jackpot is especially large, and also takes part in a work pool, but despite spreading her odds, she never expected to scoop the kind of windfall that came her way and now also plans to go traveling.
Yes, if only you too could win a Powerball Jackpot and be on your too good to be true holiday…
Julie leach won the powerball 310 pic.twitter.com/F6bFVRV5yh

— Laura Bonnell (@LBonnellWWJ) October 6, 2015