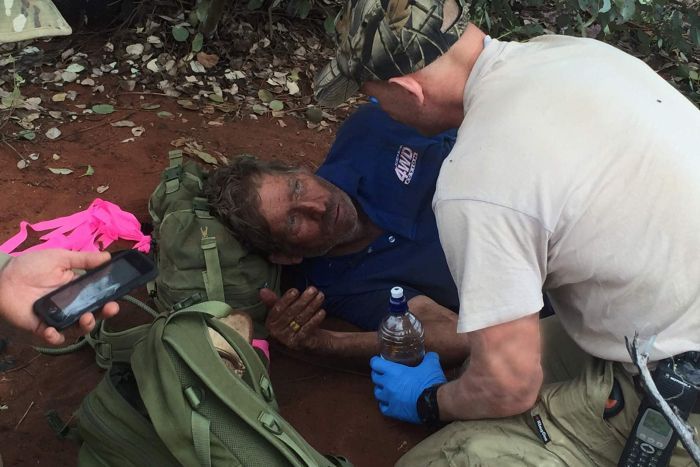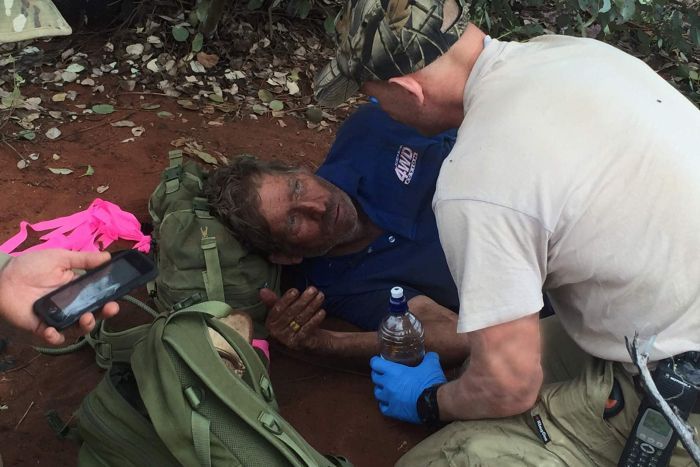 Perth, Australian man Reginald Foggerdy lost in that nation's vast outback has told of surviving six grueling days by eating ants.
Having become lost whilst hunting camels (that will do it…) the 62 year old father-of-four and grandfather-of-two reports Australia's ABC, disappeared on the edge of the Great Victoria Desert in Western Australia while hunting a feral camel with his brother.
At the time, Foggerdy had been on a hunting trip 170 kilometers (105 miles) east of Laverton on Rason Lake Road, when he left the campsite he was sharing with his brother last Wednesday in in Western Australia's Goldfields region.
The alarm was raised by family members the next morning, sparking a land and air search.
Speaking to ABC Perth, Kalgoorlie Police Superintendent Andy Greatwood told how the experienced camel hunter had lasted with no water or food for nearly a week, surviving the last two days in the desert 'lying down under a tree eating black ants.'
Adding: 'That's the level of survival that Mr. Foggerdy has gone to,'
'Most people would not have survived.'
Believed to have saved the man's life is the high protein diet Foggerdy embarked upon (take notes kids…) and his 'fantastic survival skills', the camel hunter battled  90 degree fahrenheit temperatures with no water or equipment.
Greenwood told how Foggerdy was discovered 'extremely dehydrated' and 'a bit delusional,' wearing only a T-shirt, shorts, a hat and thongs (flip flops for you Yank readers).
ABConline tells how Foggerdy was found about nine miles away from where he left his brother to shoot the feral camel.
Police search teams eventually came across the missing Foggerdy after following a fresh trail of footprints, which were discovered on Monday, for 15km.  (9 miles)
Reiterated the Police Superintendent: 'He's received treatment, first aid on the ground, and it's fair to say he's now sitting up and talking.'
Bob Cooper, an outback survival expert who has written a book on the topic, told Guardian Australia that the combination of dehydration, which impairs brain function, and the panic of being lost was 'probably the worst thing you can put people through'.
Speaking to PerthNow, the man's wife, Arlyn speculated that her husband may have picked up the life-saving tips from his favorite jungle survival show that he watches daily.
'How you can survive without water and food is a miracle,'  she told AP.
The wife also told that the last week had been horrible for the family.
'It's been full of emotions … it's been awful,' she said.
Latest reports indicate that the Aussie battler is expected to make a full recovery. Indeed.