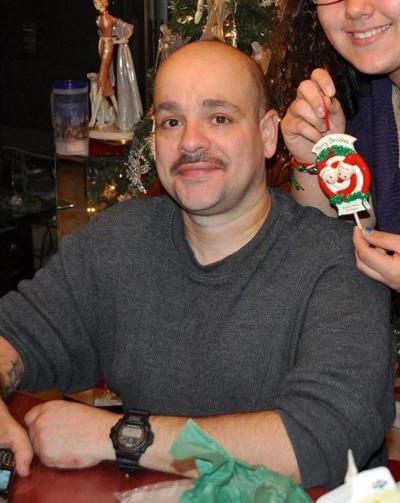 Bronx hospital worker, Anthony Iuso has been found dead, five days after first going missing on the job with a cut finger.
The Bronx father's discovery on Monday came after the hospital cleaner was last seen on Thursday when he took a break cleaning the third floor operating rooms at Montefiore Medical Center's Einstein campus to go to the emergency room for an injured finger.
En route to ER, Iuso went to use the bathroom on the third floor only to never heard from again.  
The man's family became worried after being unable to reach him on Friday, and on Saturday before officially reporting him missing. 
Told the missing man's father, Tommaso Iuso via New York Post: 'We called him every day and every minute,'
'It went right to voicemail. We could not get in touch with him.'
They also tried calling the hospital, but say officials there wouldn't give them any information or help with their search.
It was only after family members turned up at the hospital in person on Monday, and demanded the hospital review their surveillance footage, that it was discovered that Iuso was locked inside the third-floor staff bathroom the entire time and that no one had even bothered to look for five days.  
Told the father: 'He would have been in there for another month if we didn't go there and scream at them,'
They didn't try to contact anybody. They just didn't care.'
It's believed that Iuso died of natural causes, but an autopsy is pending. Iuso's father says he was healthy, other than having high blood pressure. 
The hospital has not commented as to why the bathroom wasn't searched for five days straight, but did issue a statement expressing sympathy to the family.
'The staff at Montefiore are extremely saddened to learn that one of our employees has passed away,' the statement reads. 
Too little too late, the family instead told that they now plan to contact an attorney in a bid to file a lawsuit against the hospital.  
'We want to find out what went on and why they waited five days to find him,' Mr Iuso said. 'Why didn't they ever run a video to see where he went?' 
Iuso's brother Thomas Iuso added to NBC New York that the hospital has been giving his family 'very suspicious' and 'very odd' information on his brother's death.   
'It doesn't make any sense why professionals would be asking this way,' he said. 'It's insane.'