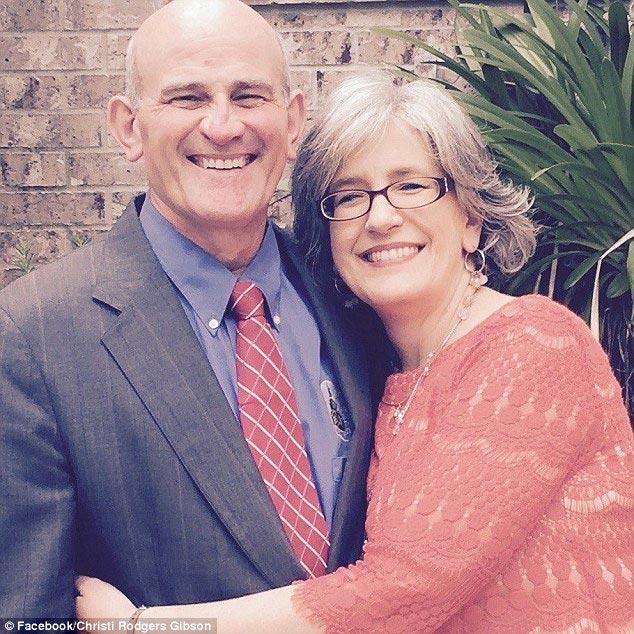 New Orleans Pastor John Gibson has committed suicide after being outed as the member of dating site for married people, Ashley Madison.
The 56 year old father of two and teacher at New Orleans Baptist Theological Seminary was discovered dead by his wife on August 24th after the man's name appeared as one of 32 million that came to be leaked after a cyber hack.
Although it was not necessarily understood if the 'pious man' had actually consummated any illicit relationships, leading into his suicide the pastor had been struggling with depression and addiction.
A suicide note discovered revealed Gibson being worried whether he would lose his job and being 'very sorry.'
Told the man's wife, Christi via CNN Money: 'It was a moment that life doesn't prepare you for. I had to call my kids. How do you tell your kids that their dad is gone and that he took his own life?.'
'It wasn't so bad that we wouldn't have forgiven it, and so many people have said that to us, but for John, it carried such a shame.'
The wife also had a message for the hackers: 'These were real people with real families, real pain and real loss. But 'don't underestimate the power of love.
'Nothing is worth the loss of a father and a husband and a friend. It just didn't merit it. It didn't merit it at all.'
Seminary President Chuck Kelley said in a tribute on their website: 'John was a popular member of our Leavell College faculty.
'He was particularly known for his acts of kindness to the seminary family. John was the quintessential good neighbor.'
Thomas Strong, dean of Leavell College added: 'As a colleague, he was known as one to express care and compassion in a tangible way both to our students and to our faculty. 
'John was loved by the students because of his love for the ministry and for them; he was always a favorite. 
'Our hearts are saddened as we miss greatly a significant part of our Leavell College family – a colleague – a friend. We are better because of John and the way God used him in our lives.'
Authorities in Toronto are believed to be investigating a number of suicides in connection with the hack, including two deaths on August 24.  
Site owners, Avid Life Media is offering a reward of $379,000 to catch the Ashley Madison hackers.