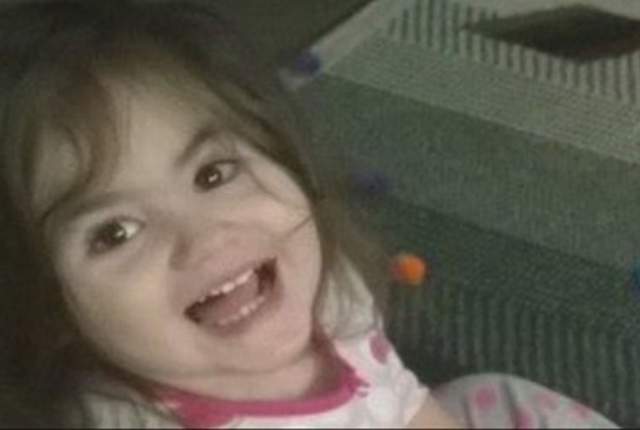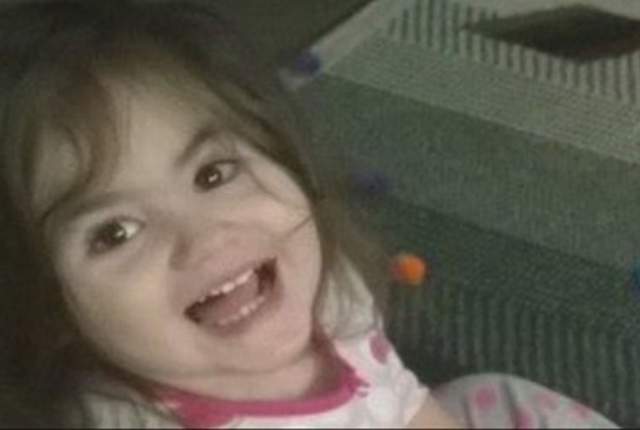 Baby Doe Bella Bond's mother, Rachelle Bond , 40 has told her drug addicted boyfriend, Michael McCarthy, 35 intentionally killed her daughter after believing her toddler daughter to be 'possessed' by demons.
Exposing the tot to a series of beatings, including intentionally beating her in the stomach, McCarthy's violent outbursts eventually led to the child mortally succumbing and the panic stricken couple hiding the child's body in a refrigerator before deciding to dump her body in a plastic trash bag by the harbor.
Joseph Amoroso, Baby Bella father: 'Rachelle didn't mean to kill my baby'
'Death was intentional,' Michael McCarthy charged with Bella Bond murder
Bella Bond parents arrested, blame each other for Baby Doe's death
While the medical examiner found no signs of internal bleeding or external bruising consistent with blunt force to the victim's stomach – investigators are working under the theory that McCarthy did something violent to Bella's stomach that made her unable to breathe.
Declining to say how exactly Baby Doe, Bella Bond died, prosecutors told that the girl died 'by an act of violence in the very place that she should have felt safest, in her home.'
Nevertheless an official conceded via Fox 25 that 'There is confidence that what he did to her stomach area resulted in her loss of life.'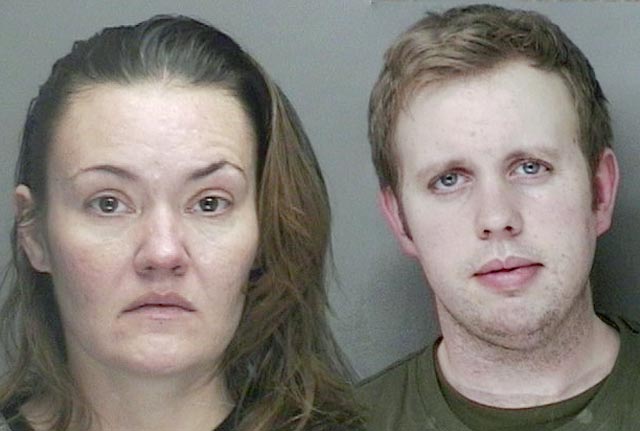 The presumed beating death of Bella Bond would be discovered after a woman walking her dog along Deer Island in Winthrop, within Boston Harbor made the ghastly discovery of the deceased child.
The find would lead to a plea by authorities for anyone with information pertaining to the mystery girl to come forward as investigators struggled to identify the child who they believe had died before being placed in a plastic bag, her finger prints worn away by the ocean after washing up to shore.
Within a week, authorities released a computer generated image of the child after photographing her remains, with the images going viral on social media, as they fielded incoming tips.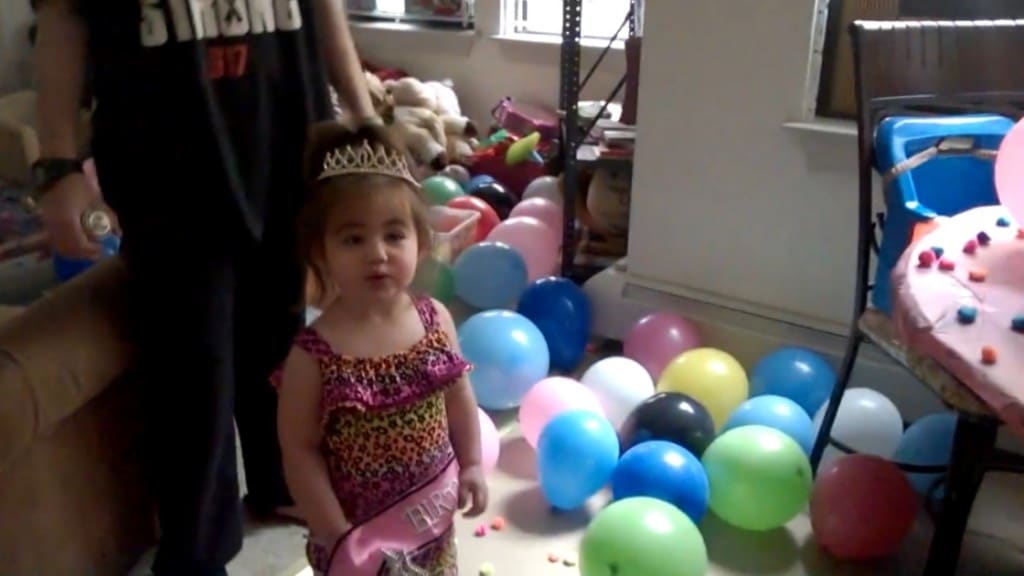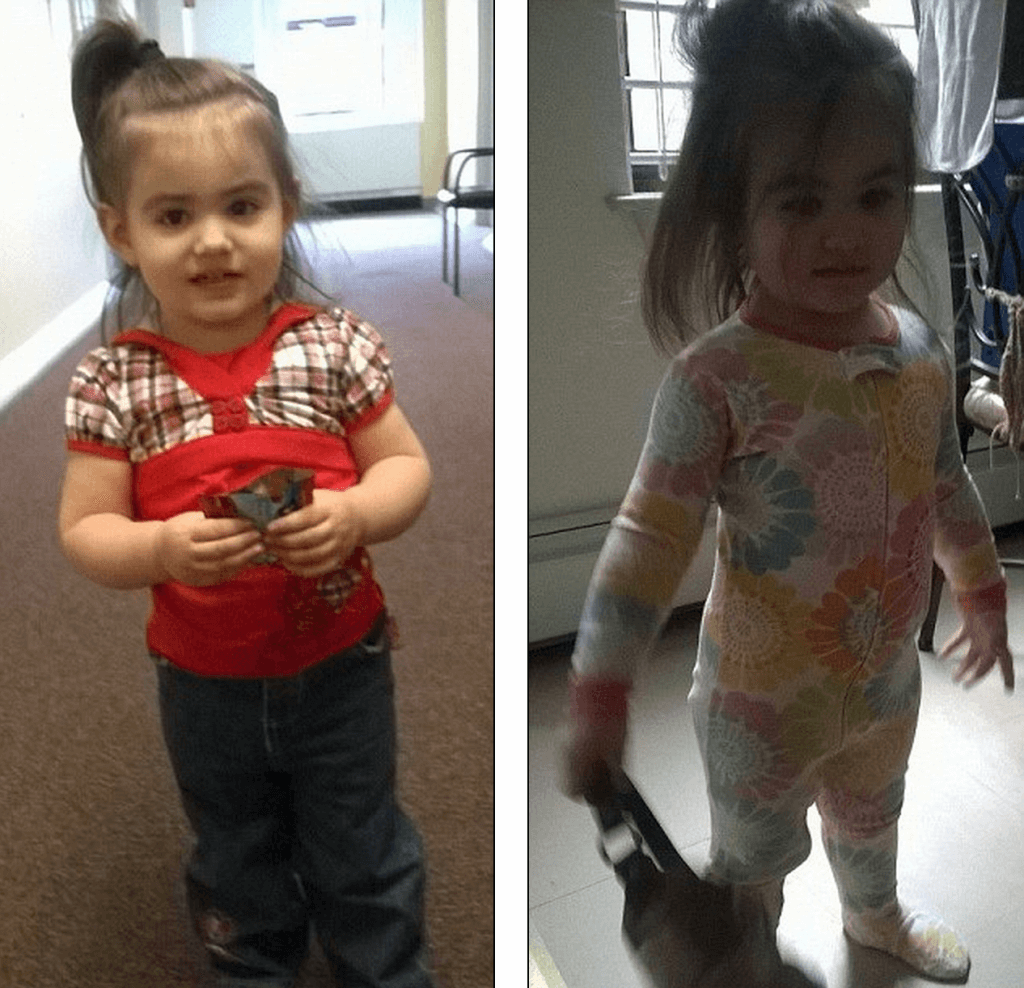 Yet it wouldn't be until this Thursday, 3 months after the girl's body was discovered that an anonymous tipster reached out to authorities leading to the couple's arrest.
Neighbors told of not having seen Bella for some time, but weren't able to put two and two together until investigators arrived at the baby's home this week.
Confounding matters is the fact that Rachelle Bond, herself a hardened drug user and constantly in trouble with the Department of Children and Families over the years, both with Bella and two other older children, who were in fact eventually taken away from her, friends and family had once again simply assumed that the agency had come to take away Bella and put her in state custody as a matter of course.
Told neighbor Yessiomora Torres via WMTW-TV: 'She (the mother) tried to be responsible, but she was on drugs,'
'She talked slurred, she'd come out and smoke a cigarette, her daughter would be crying.'
Since the couple's arrest on Friday, McCarthy faces a murder charge while Rachelle Bond faces a charge of accessory after the fact of murder. The pair are now expected to be arraigned on Monday.