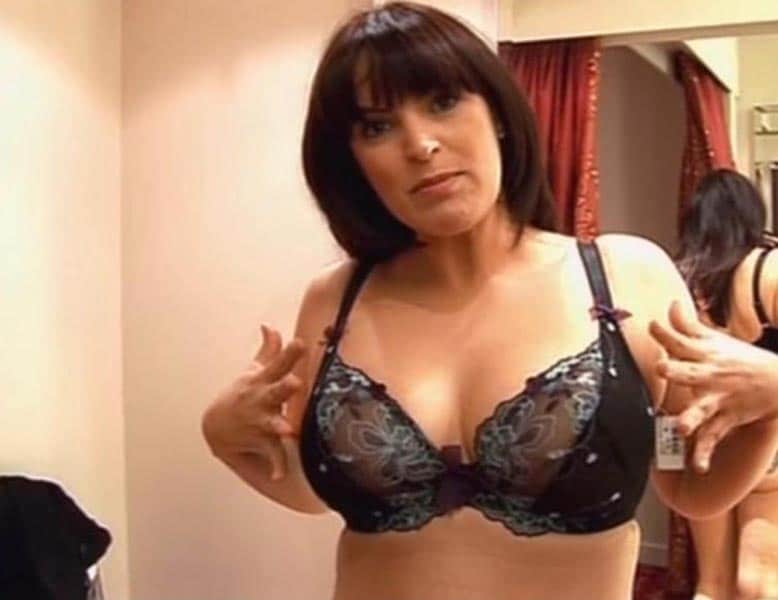 Anna Richardson revenge porn: delving into misogyny and revenge.
British journalist, Anna Richardson has caused intrigue after electing to leak her own revenge porn photos on behalf of an upcoming Channel 4 documentary.
Curious to see how former partners cause upheaval when they release intimate pictures of past lovers, the journalist decided to find out how fast the images spread on the web by becoming her own revenge porn victim.
In a bid to find out what happens when a former partner release sexting images without consent on to the web, Richardson volunteers to release her own 'dangerous selfies' as the images soon begin to go make the rounds on the web.
Told the 44 year old investigative reporter via the UK's sun: 'Revenge porn is dangerous and everybody should be aware of the risks.'
'The only way I felt I was going to truly understand revenge porn was to experience it, so I decided to take some pornographic pictures of myself.'
The series has the journalist meeting individuals who have fallen victim to a scorned ex, along with interviewing anti-revenge porn campaigners and experts along with confronting revenge porn perpetrators.
Offers one victim: 'I never thought anything could happen to the pictures ever… I feel like been abused 30,000 times.'
Tells an expert in the documentary: 'You should take pictures that you wouldn't want to be on the Internet because somehow they end up there.'
Asked what motivated the journalist leaking her own images, Richardson said: 'When I was asked to do the documentary I thought, 'Who cares about an idiot ex-boyfriend putting photos on Facebook?' But it's more sinister,'
'There are specific revenge porn websites where guys can upload photos without the woman's consent, and name them.'
'I uploaded them to a specific revenge porn site acting as an angry ex.'
Richardson says she then received 100,000 hits and loads of angry, hateful comments from guys.
The Channel 4 site reads: 'Ever taken a sexy selfie? Beware: revenge porn is on the rise. Anna Richardson goes to extraordinary lengths to investigate what happens when someone maliciously shares your most intimate photos.
'For young people in the UK today sharing intimate nude and sexual pictures via text message is the norm, however, for many it has back fired.
'It is becoming increasingly common for angry ex's to post private pictures online on revenge porn and social media websites, leaving young people more exposed than they would ever want to be to their friends, family and people around the world.
'This modern phenomenon has become such a prominent issue over the last few months that under new laws, set out in the criminal justice act, revenge porn is illegal in the UK and perpetrators could face up to two years in prison.'
Of the show, Channel 4's Emily Jones said: 'Five years ago hardly anyone had even heard of revenge porn.
'In the past year it has made international news, and changed UK law. It has also spiralled in popularity and has the potential to effect anyone who has ever taken an intimate photograph.
'This program will serve as a warning, but will also take an intelligent look at how the Internet has changed the way we control our own image.'
Eve Kay added: 'As the brave new world of the Internet continues to develop and impact on our lives, the boundaries between what used to be private and what is now public keep changing – and not always for the better. This documentary is an important window on those changes.'
* Revenge Porn airs on Monday at 10pm on Channel 4.
Images via imgur