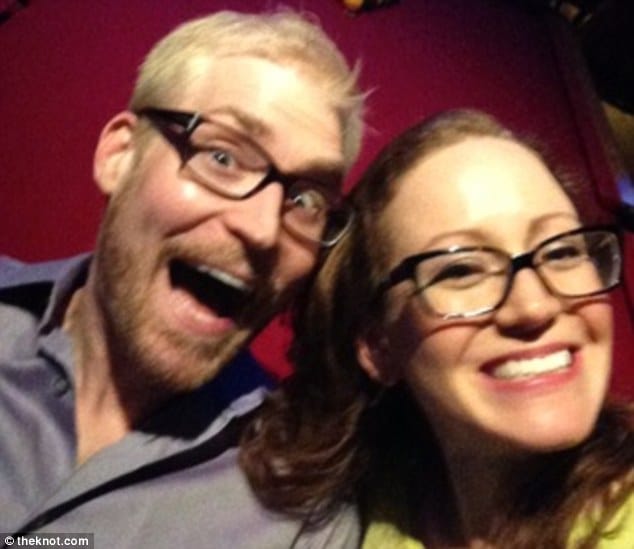 Kathleen Bartlett, 31 a newlywed bride has died less than a week after her wedding day after being struck by a lightning bolt while hiking on a Colorado mountain with her new husband.
The woman would be killed instantly when lightning struck her on Mount Yale on July  17th.
Also hit was the woman's husband, 32 year old Ryan Pocius, yet he would survive after being taken to hospital where he was released two days later after receiving treatment.
According to a report via the Denver Post the couple were hit by a lightning bolt when they were at 12,400 feet, leading to witnesses having to hike down to notify emergency crews because there was no cell service at that altitude. 
Two other hikers, who were not with Bartlett and Pocius, were also hit by the lightning strike but had only minor injuries. They were able to "self-evacuate," according to Undersheriff Derek Bos.
Bartlett was the first lightning fatality in Colorado in 2015 and the 21st in the state since 2005. 
Told friend Deborah Young: 'She was just so in love and so grateful and just so happy.
'The pain he must be feeling, I can't even imagine.'
Reflected another friend, Whitney Harrell: 'She was an incredible and dedicated educator who touched many lives through her care for young children and her support of families'
'We hope to honor her through the continued advocacy of young children.'
Pocius and Bartlett met 'one rainy afternoon' while she was working part-time as a cocktail waitress and they were both 'avoiding the pursuit of a relationship' according to their wedding website.
'Turns out, we ended up having more things in common than we first thought, including a shared appreciation for kids' movies, yoga, sarcasm and love for the outdoors. 
'It became apparent very quickly that we had both found 'our person'. 
'Six months after we started dating seriously, we found ourselves engaged and the rest is history!'