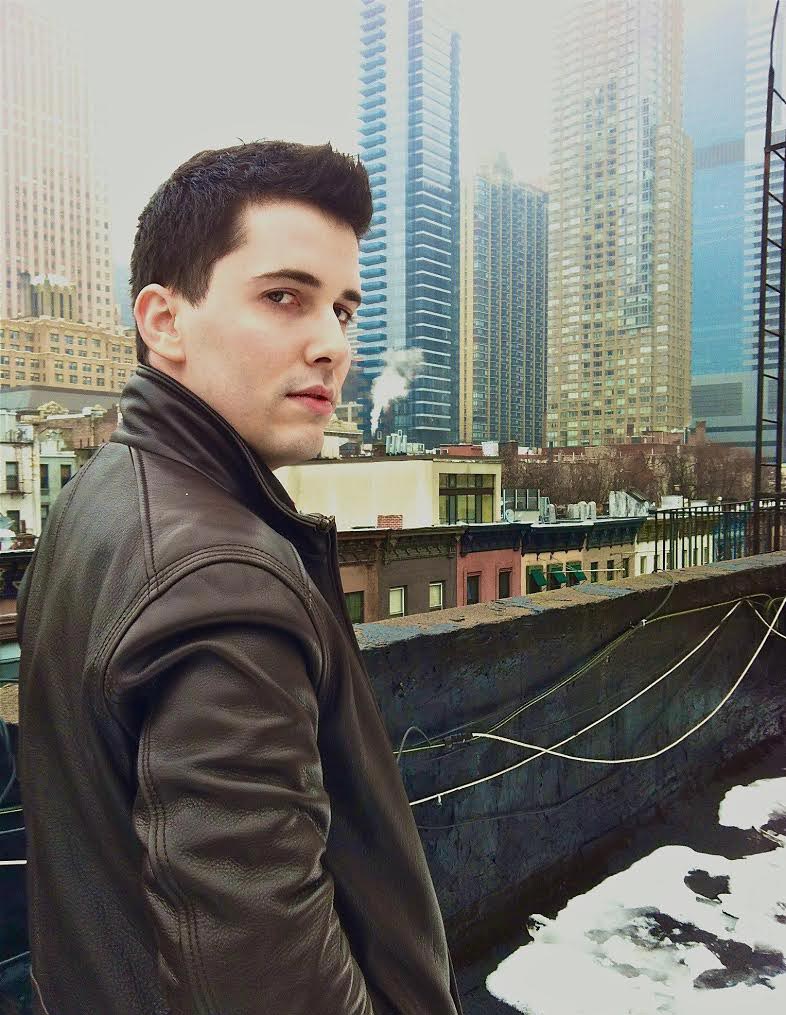 Making their foray into the entertainment world is Texan import, John Berring, a musical theater major who since relocating to NYC's Hell Kitchen has set his new neighborhood on fire with his latest gay anthem 'Meet me in Hell.'
Keen to address his identity and mark his statement about what love and adventure really means, the 26 year old actor/Jazz turned pop singer star mischievously prances about in his new hood telling us he is looking for trouble along with redefining his youth.
Looks at us in the camera whilst swirling away on a hot NYC summer day: 'Meet me in hell and I'll take you to heaven.' Indeed.
'It was so surreal, upon moving to Hell's Kitchen I found myself running into everybody I ever worked with, it's like the epicenter of the music world. So naturally one walks away thinking they are already famous and well known, hence the kitsch in the song, HK Famous,' tells the singer with languor.
The protege whose advancing off a string of cabaret acts regards luminaries as Harry Connick Jr and 'power soul singer' Whitney Houston as big influences in his retinue along with bygone influences of big band acts, Glen Miller and his 'orchestral feel,' along with crooners Frank Sinatra and Tony Bennet.
'I just love the duets Tony Bennet does. That could be me. It ought to be me.' the protege says with a laughing wink.
'What sets you apart from other 'gay singers'?' I ask
Responds Berring: 'While I identify with being gay and want to put my identity out there, I really don't see myself as being defined by my choices of who I choose to love.'
'Sure I think it's important to own one's own identity, but I also want to strike out beyond certain cliches. 'Oh he's a gay singer.' Which really I'm not. I'm signing about things and themes that anyone and everyone relates to and I hope people resonate with that.'
According to the musician, Berring's love of music began when he would get dressed up and sneak in to Jim Cullum's jazz band on the river walk in San Antonio at the age of 14.
He soon went on to earn a bachelor of fine arts and from Texas state university before immersing himself in show business, including headlining at Sea World San Antonio along with Shamu and Dolly the dolphin to performing at Don't Tell Mama on restaurant row.
In between John Berring has performed in numerous musicals.
According to the pop singer (although he concedes he would like to explore singing more theater and jazz) the aspiring crooner's favorite roles include Claude in Hair, Bobby in A chorus Line and Anatoly in Chess.
Most recently the singer tells me he performed alongside The Real drama housewife of New York, Countess Luanne where he performed his brand new single 'Meet me in Hell' on a float in the Gay pride Parade.
'How did that pan out?' I ask curious.
'Well she seemed to want more of the stage than I am used to.'
John Berring is a talent to watch out for kids, as he reminds us, 'meet me in hell and I'll take you to hell.' And why not?