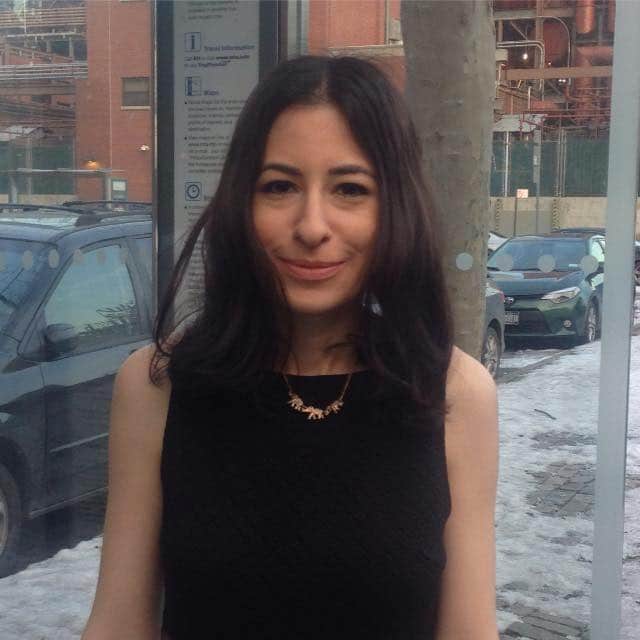 In a telling revelation, a friend of ex hasidic jewish member, Faigy Mayer, 30 who last night jumped to her suicide death from 20 storey venue 230 Fifth Avenue Rooftop Bar has confided that Mayer was adamant about 'not becoming a mom with 20 kids.'
Faigy Mayer eviction: 'I feel Hasidic Judaism shouldn't exist at all.'
Faigy Mayer depression: Struggled being rejected from family
Faigy Mayer: Do Hasidic Jewish groups have blood on their hands?
Why did Faigy Mayer leap to her death? Patrons continued drinking.
In an exclusive with the dailymail, Libelle Polaki, 26 tells how Mayer's suicide came after her 'agonizing split' from her religion because she didn't want to be constrained by the faith's strict dialectics and customs.
The woman added the last time she saw Mayer, she was struggling and while other factors may have led to her suicide, 'her past and her family situation may have exacerbated it.'
Adding: 'She didn't want to be restricted, she wanted her freedom to pursue her talents and she was very clever.
'She had friends in the last few years who supported her for who she was.'
Yet perhaps most revealing were the reactions of Faigy Mayer's parents leading into today's private funeral in Borough Park where Faigy's mother declined overtures to talk to the press, saying:  'What am I supposed to say: That she's a wonderful person? No, we don't want to comment.'
Mayer's father, Israel Mayer, also refused to comment as friends and family gathered for an emotional funeral in Brooklyn at the Shomrei Hadas Chapel in Brooklyn.
The decision six years ago to leave behind her religion and pursue a secular life led to Faigy's family distancing themselves from her while sources exclusive to our journal told how leaders within the Jewish Hasidic community encouraged the woman's ostracism so she could find out how difficult life was without them and then one day come back begging with her tail between her legs.
Nevertheless rather than coming back, Mayer found herself in and out of mental institutions dealing with mental illness, depression whilst her family continued to sever ties.
@ funeral for Faigy Mayer, who jumped to death @230FifthRooftopBar in Manhattan in Borough Park. @NYDailyNews pic.twitter.com/BlCfIeFHD3

— Todd Maisel (@ToddMaisel) July 21, 2015
Offered friend, Jonathan Corbett: '….it was clear that she was struggling without the love of the people she grew up with.
'It's hard to know what kind of effect that essentially being shunned had on her.'
Adding: 'Faighy had a psychologist to talk to, she had medication and she has friends she could call but she decided this life was not for her.
'After 25 years of being in this little bubble in Brooklyn, she struggled financially and had to find a career but she came to be passionate about programming.
'But she had all this stuff stacked against her.'
Offered the woman's father late this afternoon as his daughter's body was been carried into a hearse at Shomrei Hadas Funeral Home 'I'm in pain,'
'I can't get out of the pain.'
How ironic that in the end, Faigy Mayer may have found the solace and the regard to be who she needed to be amongst those whom she loved and whom now desperately missed her, but only through death.
Reflected Mark Appel, who leads the group Voice for Justice via Pix11: 'We need more attention to the mental health problems of our youth,'
'We have to help out the next generation; otherwise, we lose them.'