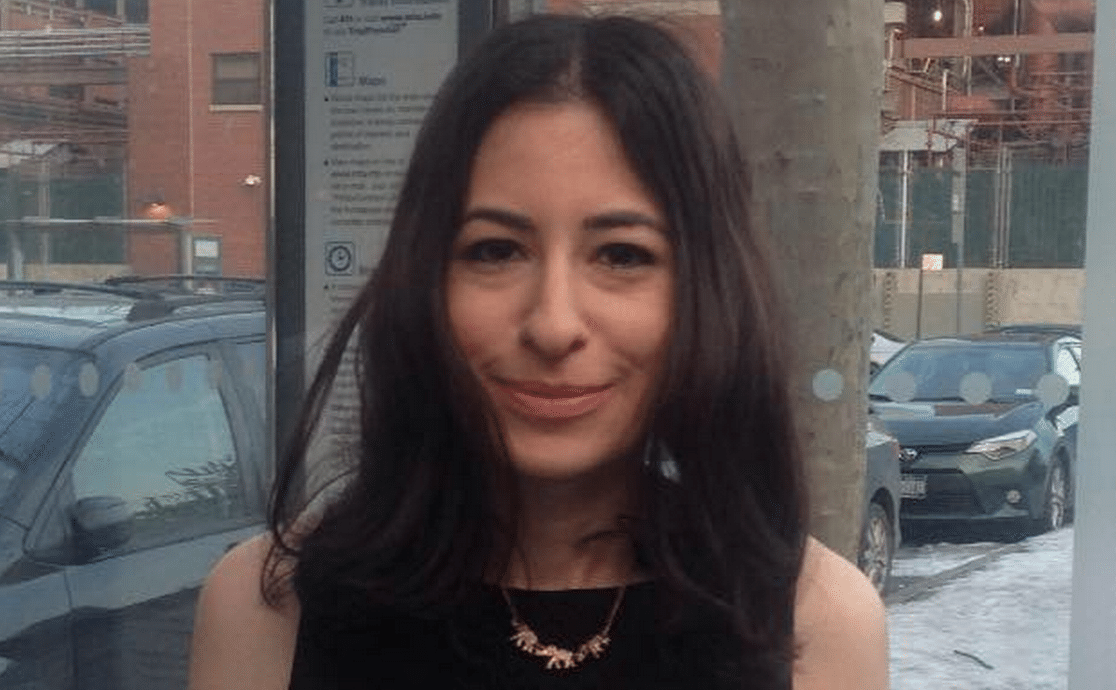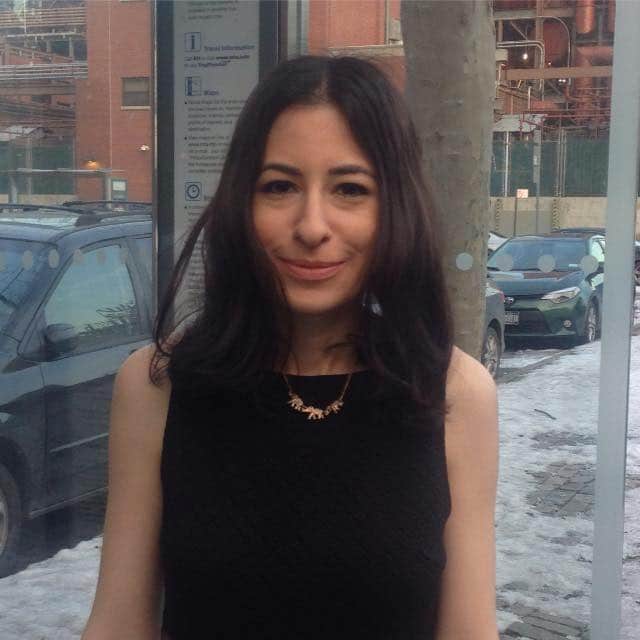 Faigy Mayer a 30 year old NYC woman Monday night jumped to her death off 20 story building at 230 Fifth Rooftop Bar in the Flatiron district circa 7.30 pm.
The woman's suicide came as she sprinted towards a row of bushes at the edge of the swanky rooftop bar, in the presence of onlookers, many of whom were unaware that the woman's imminent death was near as they continued drinking away.
Faigy Mayer eviction: 'I feel Hasidic Judaism shouldn't exist at all.'
Faigy Mayer funeral: 'I didn't want to be a mom with 20 kids'
Faigy Mayer depression: Struggled being rejected from family
Faigy Mayer: Do Hasidic Jewish groups have blood on their hands?
The woman would go over the wall and land on the sidewalk of West 27th street, 20 stories below.
Offered one witness, Dale Martin via the nypost: 'I was waking across the street and I saw she was falling,'
'You can tell it was a lady. She had on shoes and a dress.'
One witness said she ran through a group from a big corporate party before jumping off of the roof. 
Told another witness, Becky Wittemore: 'They closed off the section where she jumped from. I think a lot of the people up there had zero clue what was going on.'
Authorities recovered a purse and a backpack, believed to be Mayer's, from the bar, which calls itself 'New York's largest outdoor rooftop garden and fully enclosed penthouse lounge'. 
It is unknown if Mayer was part of the corporate party.
According to Mayer's facebook profile the woman worked as an iOS developer at Appton and was followed by 164 people.
A recent blog post also documented the journey of Hasidic jews (Mayer's background) in which the woman had openly chosen to eschew.
Reads one paragraph: Not everyone living in the Hasidic community, though, feels personal and spiritual fulfilment. When growing up in the Belz Hasidic communities of Williamsburg and Boro Park, Brooklyn, Faigy Mayer felt there was more to life than becoming a good Hasidic wife. Faigy has decided to leave the Hasidic community to pursue a secular career in Midtown Manhattan and we see her learning to cope with this transition to the secular world.
Cops believe that Mayer jumped deliberately, but customers said that the 4ft-wide ledge around the roof should raise concern from any partygoer.
Carlos Rodriguez, 51, said 'they really need to be more careful up there', where inebriated people can stand so close to the high ledge. 'There's nothing to keep you from jumping,' 
Adding: 'I sat at the ledge of the roof and was drunk out of my mind,'
'I was a blot to sit there and nobody gave a s***.' 
At present authorities have not been able to discern any motive as to why Faigy Mayer chose to deliberately kill herself and whether she was undergoing existential angst or in the throes of mental illness?
Faigy Mayer Dies In Fall From Rooftop In NYC http://t.co/sd1K6z6RM7

— T.O.T Consulting (@TOTPINYC) July 21, 2015