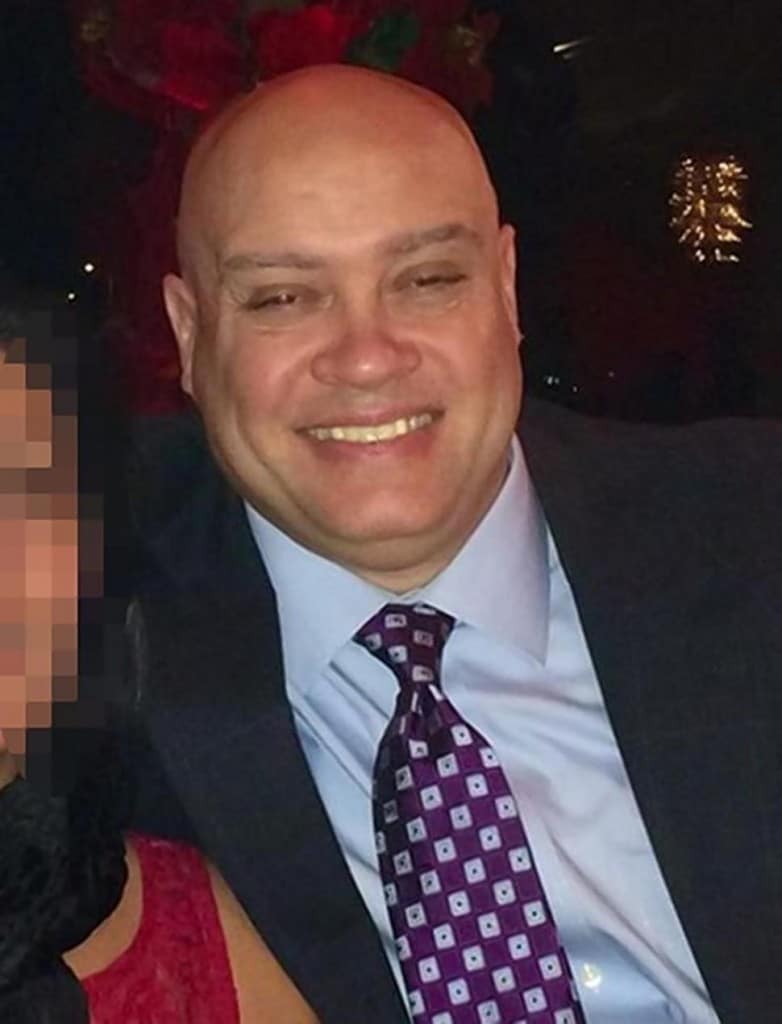 Sgt Phil Seidle, 51 a recently divorced Neptune Township, NJ police officer has been charged with first degree murder after chasing down and fatally shooting his ex wife in front of their 7 year old daughter.
At the time, the cop had his daughter in the front seat of his automobile when he began to pursue his wife who was driving a black Volkswagen Jetta shortly before 11.30 am.
The chase would end when Tamara Seidle, 51 crashing into a parked car, which in turn led to the husband getting out of his car and firing his .40 caliber Glock service weapon through the woman's driver side window, fatally wounding her.
From there the cop pointed his gun to his own head, but not before then making his way around the Jetta where he fired more rounds through his wife's windshield.
At the time, cops tending to an unrelated incident saw the shooting and were able to safely take the 7 year old daughter from her father's Honda Pilot.
After a 30 minute stand off which saw the Seidle point his gun to his head, the cop would relent after colleagues were able to get the man to surrender.
According to a report via the Asbury Park Press the couple had nine children, ranging in age from 7 to 24, with their divorce finalized last month. Authorities say the shooting apparently was spurred by an ongoing child custody dispute.
Monmouth County prosecutors say Phil Seidle is charged with first-degree murder, unlawful possession of a weapon and endangering the welfare of a child. He is being held on $2million bail. 
If convicted of the murder charge, Seidle could face 30 years to life in prison.    
Michael Terrell, who witnessed the shooting, told the Asbury Park Press that Seidle was yelling at his ex-wife about their child custody fights, how he was tired of paying her alimony and having limited access to their children.
Told the witness: 'The guy was in the middle of the street,'
'He was saying, "I'm tired of going to court."'
Seidle then raised his gun, firing multiple shots at the woman.
'It was shocking,'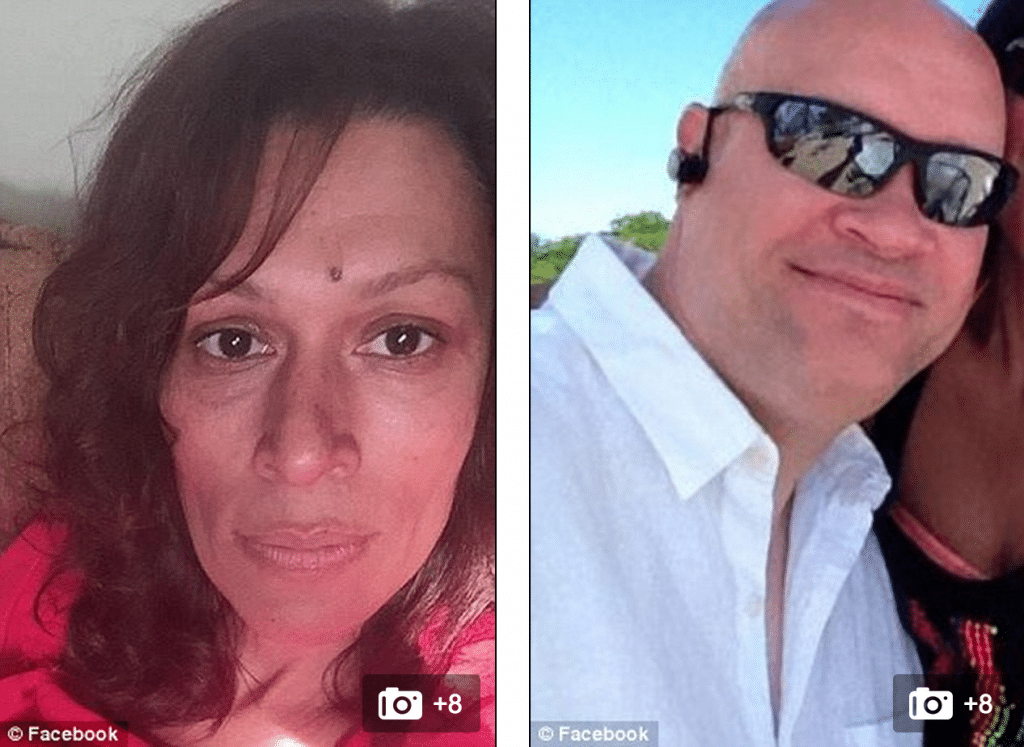 Another eyewitness, Trina Poysner, recalled hearing Seidle cry out in despair: 'My kids, my kids! I'm not going to see them anymore.'
Seidle, 51, is a US Navy veteran had served on the force for 22 years and had been married to his ex wife close to 25 years.
Whilst township resident Dianna Harris asserted that Seidle was a popular well liked officer who cared about the community, often visiting the nonprofit group's community garden, court documents paint a starkly different picture.
In a complaint filed by Tamara Seidle two years ago, the cop's wife accused her husband of holding a gun to her head while she was pregnant. 
On another occasion, the officer allegedly kicked his wife in the stomach while she was pregnant. 
In her divorce complaint, Tamara Seidle described her spouse as a violent man who was addicted to pornography and video games, and who was unfaithful to her in the course of their tumultuous marriage. 
Susan Doremus, who worked with Tamara Seidle during Neptune school athletic events and booster club functions, said the 51-year-old was diagnosed with breast cancer in 2010.